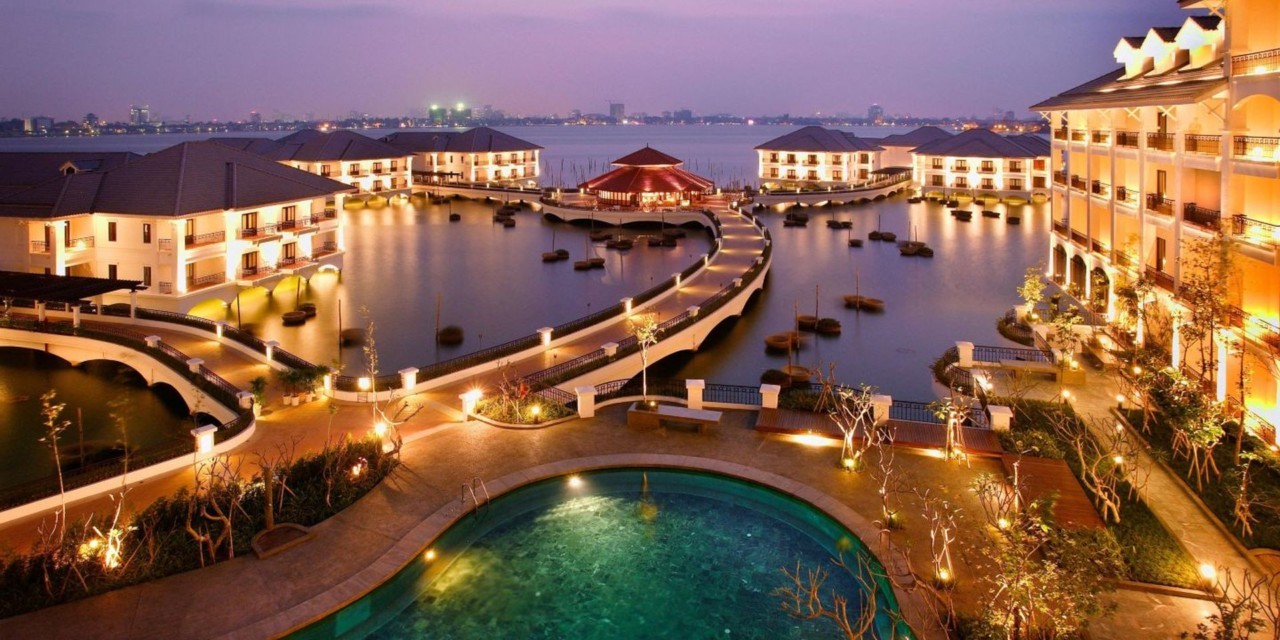 The InterContinental Hanoi Westlake is located on the largest lake in the city of Hanoi and is situated just minutes from the Old Quarter. Guests can look forward to experiencing space and relaxation in this elegant haven. The hotel is a pleasant escape from the buzz of the busy city.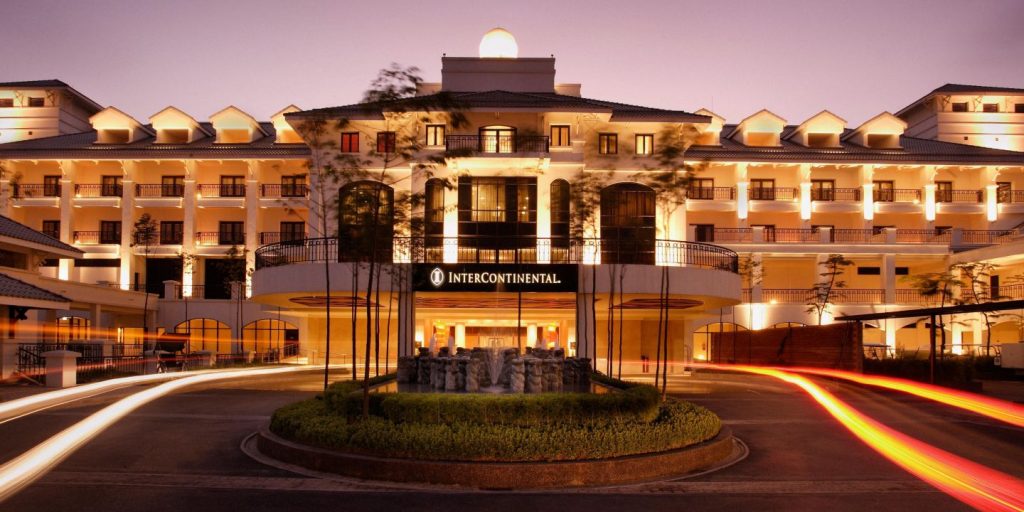 Whether you are travelling for business or pleasure this hotel offers the best of both worlds. For business travellers, the hotel offers exclusive meeting rooms and privacy for high profile businessmen and heads of state. The facilities of InterContinental Hanoi Westlake range from larger than life conference halls to very exclusive dining rooms meant for the elite.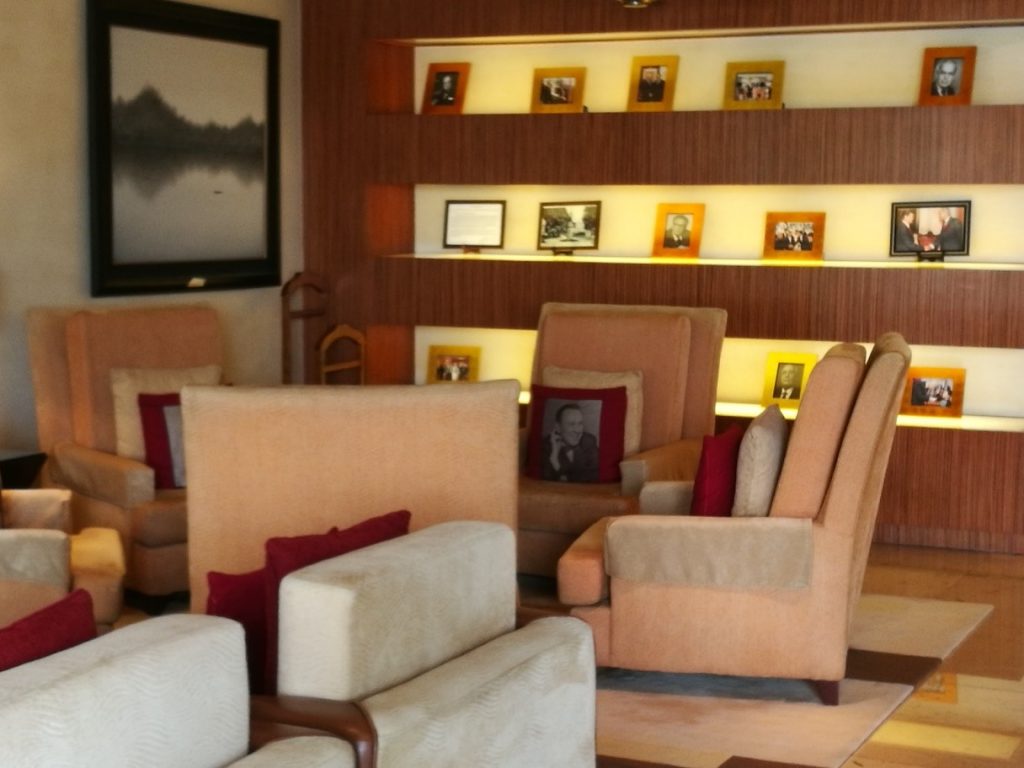 As a leisure guest, the hotel offers resort like features, from a lavish pool to the ultra-trendy Sunset Bar. The Sunset Bar is the place to be for cocktails, offering an experience that is unmatched anywhere else in Hanoi. Situated between the three pavilions in a stunning lakeside setting, the bar is reached via a stroll across a torch-lit bridge. Discover the city's best-kept secret as the renowned team makes guests the perfect cocktail for any occasion.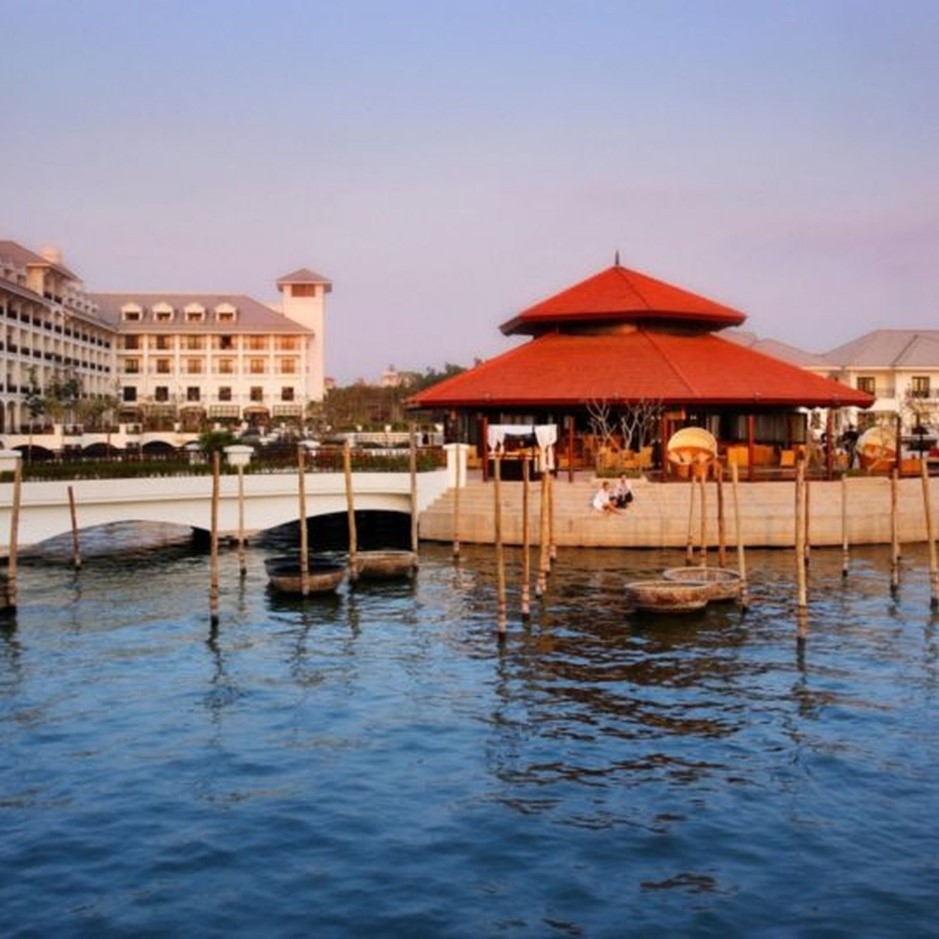 True to the InterContinental brand the hotel offers the best in a variety of food and beverage options. The hotel offers 6 dining options that range from fine dining gourmet to comfort food such as Italian favourites. Experience a traditional Bamboo Village, an elegant glimpse of authentic Vietnamese culture, or explore the diverse culinary flavours of the Mediterranean region, exclusively prepared by French Executive Chef Jerremy Lassarre.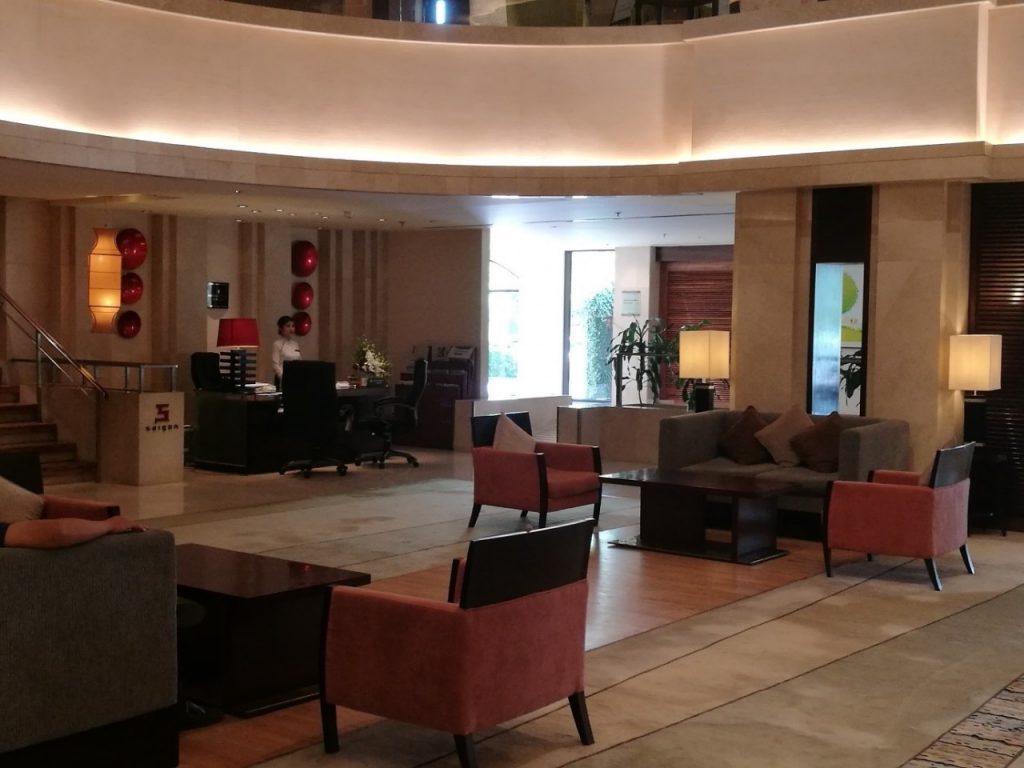 The 293 elegantly appointed guestrooms and suites are cloaked in a tranquil residential setting. Of these rooms, 132 are located on two unique Island Pavilions set just above the picturesque waters of West Lake. Contemporary Vietnamese design meets spacious intimacy with cream coloured walls and dark timber floors and furniture, complemented by rich textures and vibrant colours. Each room and suite features a private balcony with a superb view of either West Lake or the Hanoi skyline.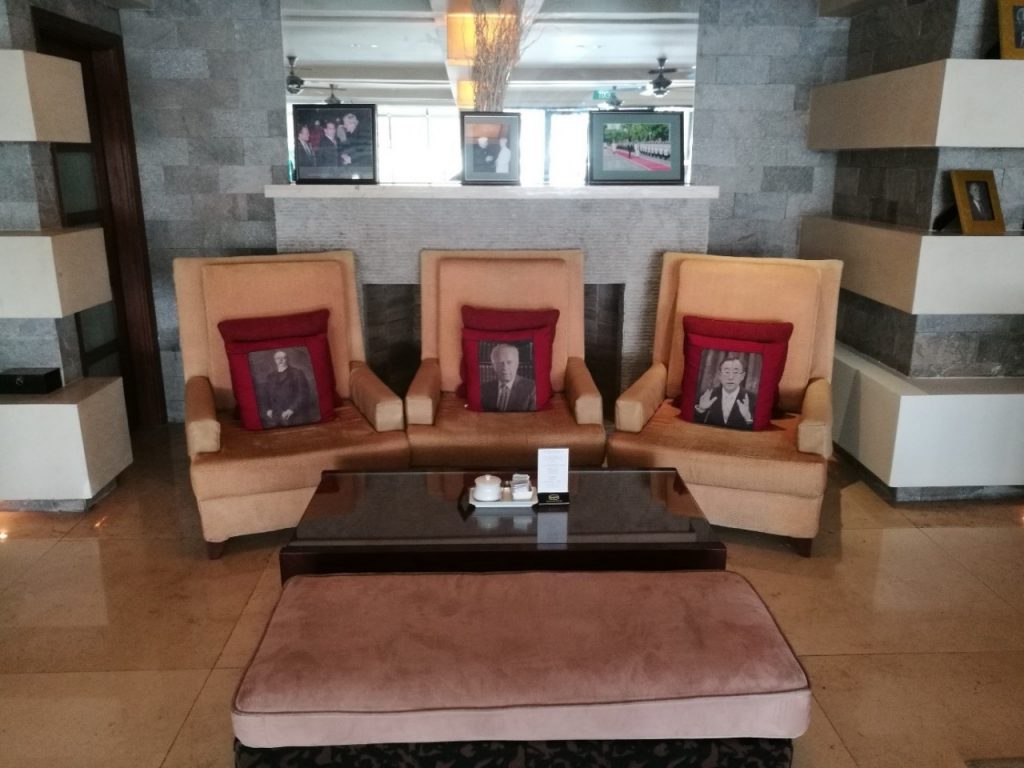 My favourite item in the room was a petit four boat that introduces the traditional floating market. The floating market is an integral part of daily life throughout all of Vietnam's waterways and features locally grown fruits and vegetables as well as traditional dishes usually starts at 4 or 5 in the morning and ends before the heat of mid-morning at 10.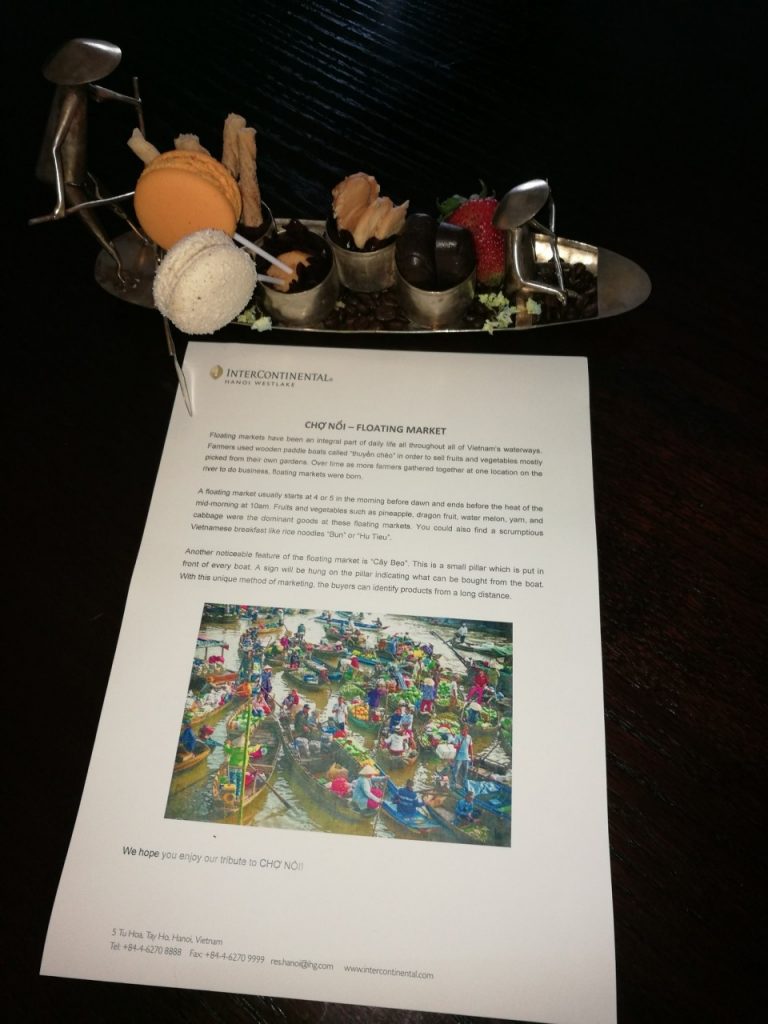 Whether you are hosting a big wedding event, taking up residence for a long-term business deal or experiencing Hanoi as a tourist, you would be lucky to book and stay at InterContinental Hanoi Westlake.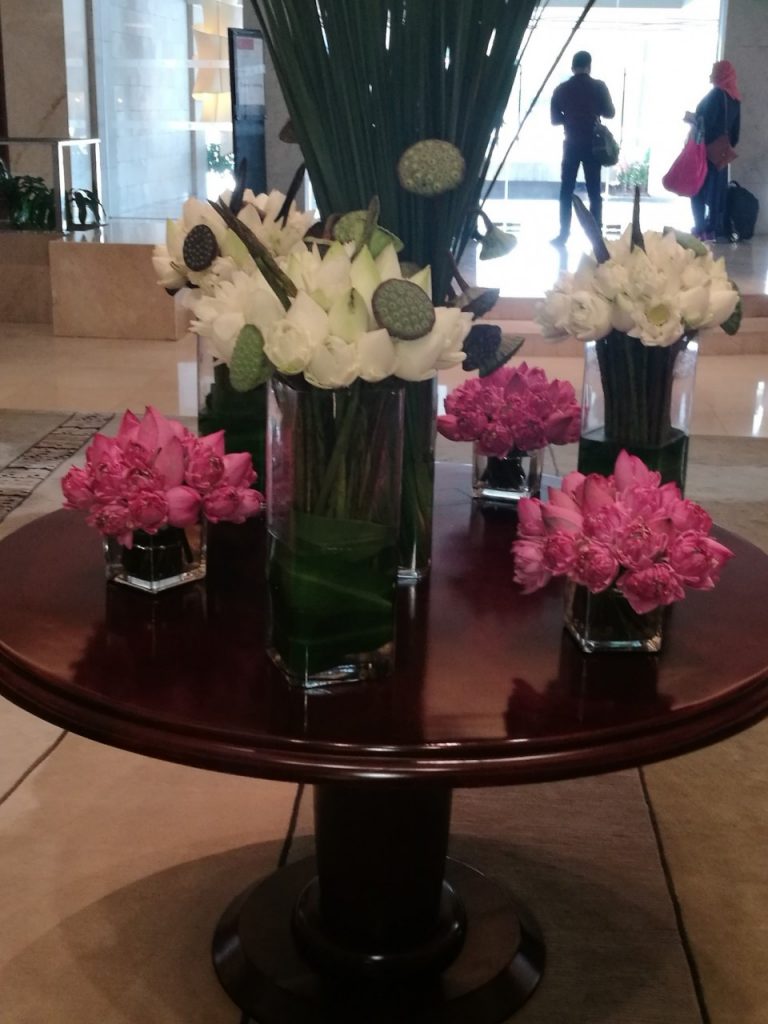 Michelle Snyman – Brand Manager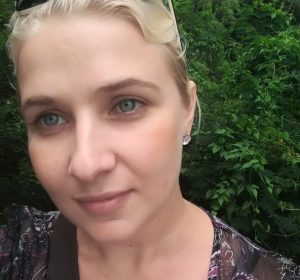 To book this hotel go to their website: click here
Or email them: here
To view more reviews click here