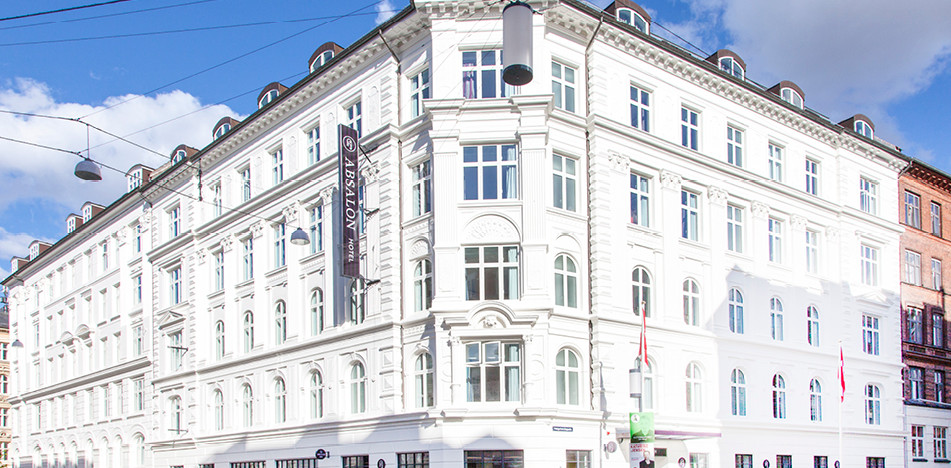 After a highly successful yet demanding working weekend, I was blessed to be whisked off for some mid-week relaxation and exploration in Copenhagen, staying at the Absalon Hotel.
The hotel is very stylish and modern yet still holds the charm of yesteryear; we had a warm welcome that helped us to easily find our way to the hidden elevator which is cleverly disguised as bookshelves! We found ourselves on the top floor in the most gorgeous, colourful, spacious and comfortable room, with fabulous views of the surrounding city.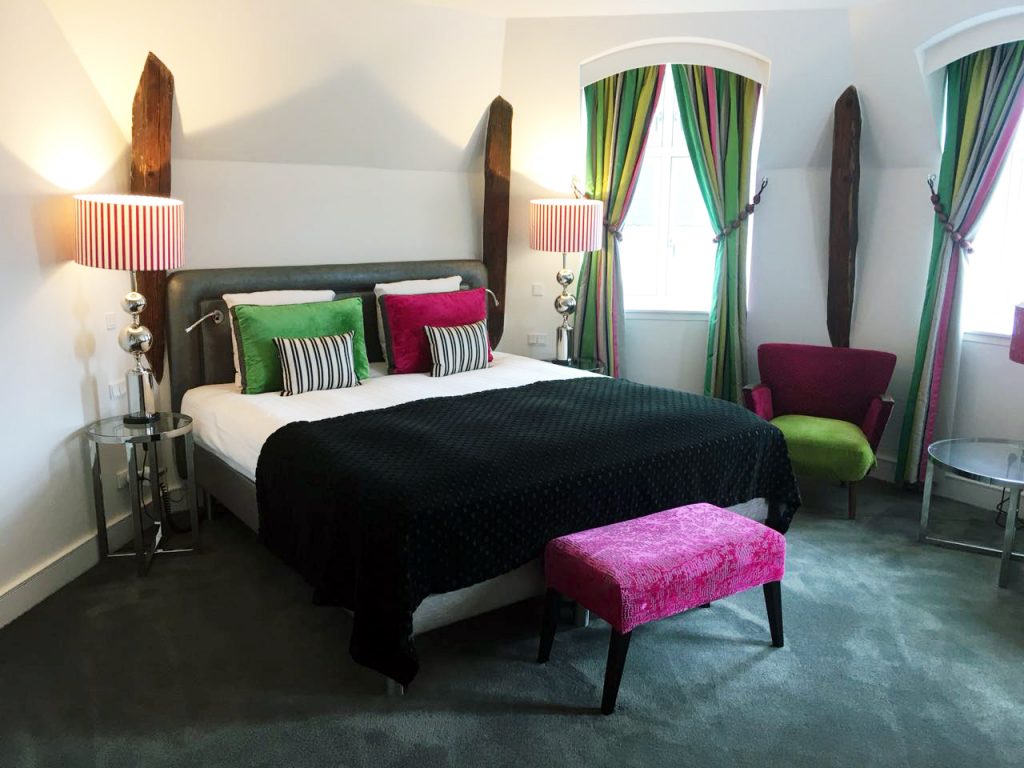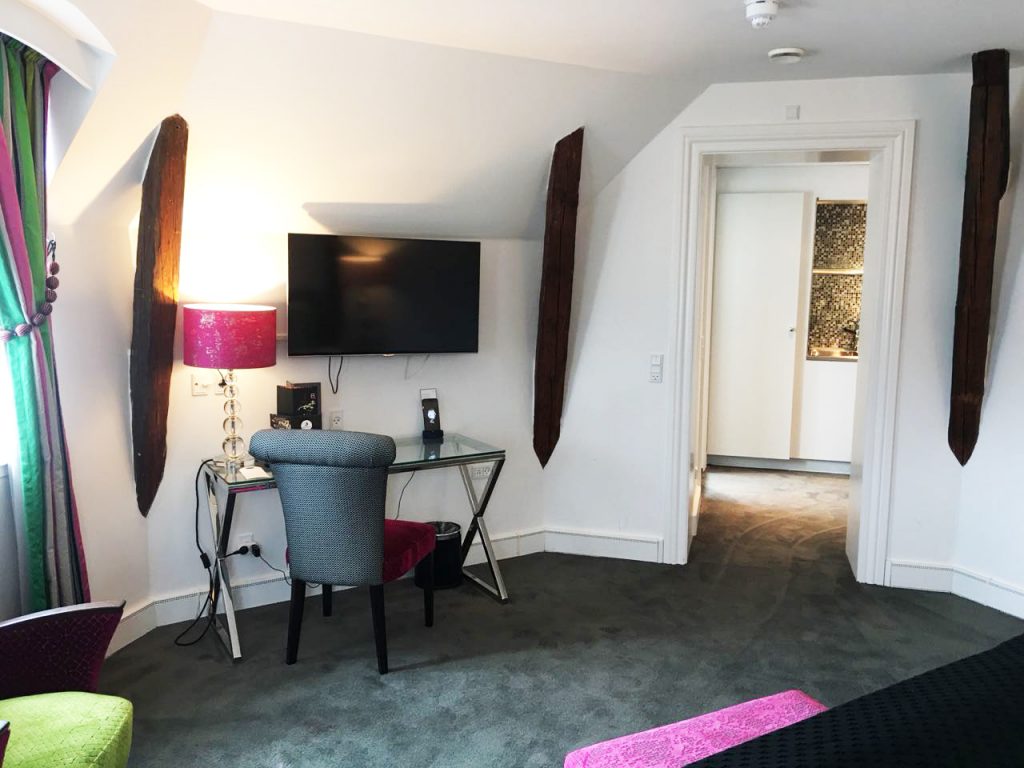 Absalon Hotel is perfectly located for taking a short walk to the fabulous Tivoli Gardens which is a hub of activity including an amusement park, entertainment, beautiful gardens and more, in the heart of the city. In fact we could even see the heart-stopping "Golden Tower" ride of Tivoli from our hotel window! For areas a bit further afield there are plenty of bicycles available for hire from the hotel as cycling is a popular and fun way to experience this intriguing city.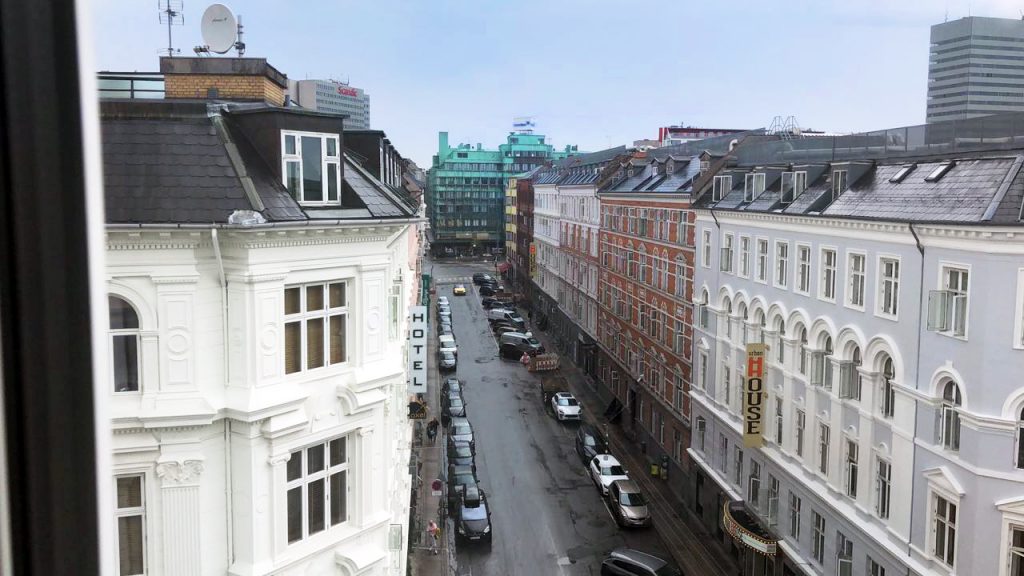 After a busy day of sight-seeing there was nothing better than returning to our room at the Absalon Hotel, sinking into the comfort of that wonderful bed with such perfect pillows is still fresh in my memory. Breakfast was another pleasure to enjoy – an extensive Continental Breakfast buffet with great coffee, juices and plenty of choices of breads, pastries, cheeses, meats and more.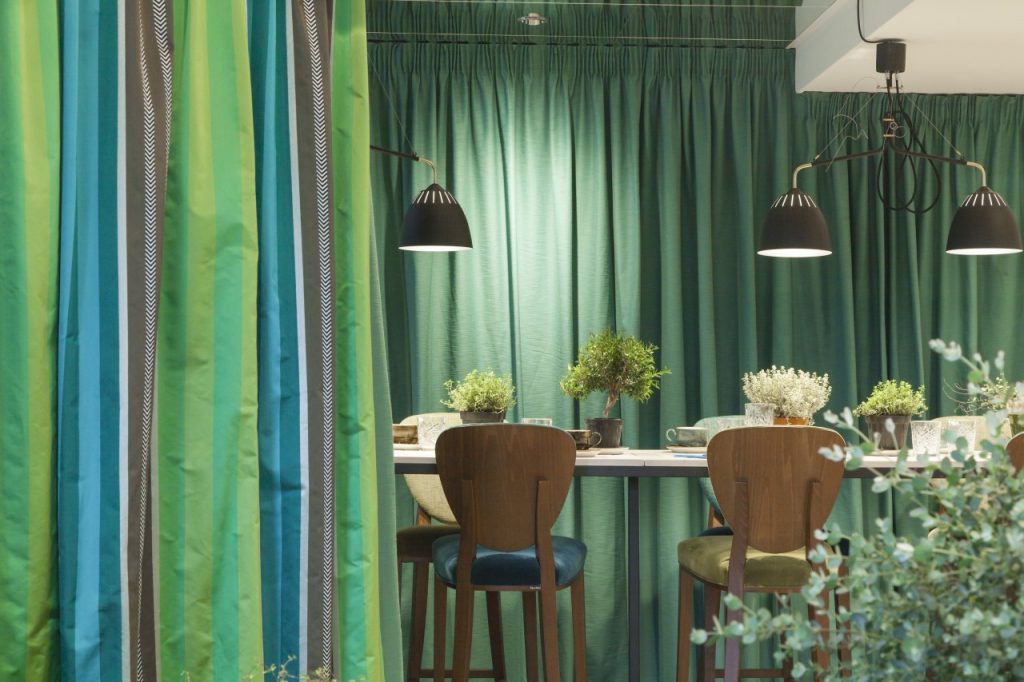 The staff were all friendly and engaging and truly made our stay all the more memorable, thank you, especially to those who took some time to chat during our visit and really went out of their way make us feel at home.
To book or view more of this fantastic hotel click the link below
Reviewed By Linda Cooper- World Luxury Hotel Awards Representative