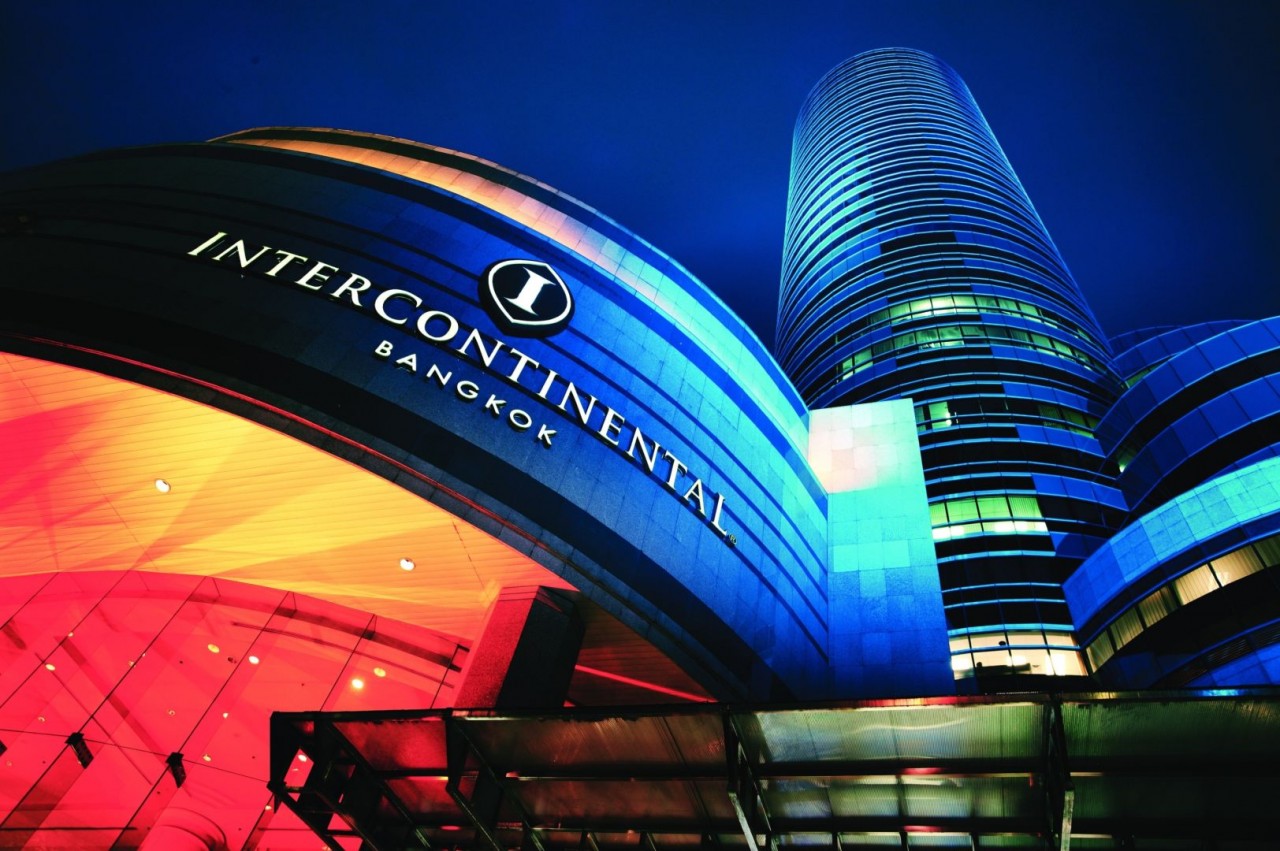 The InterContinental Bangkok hotel is in the centre of Bangkok and public transport makes everything easily accessible. There are several shopping malls within walking distance of the striking hotel.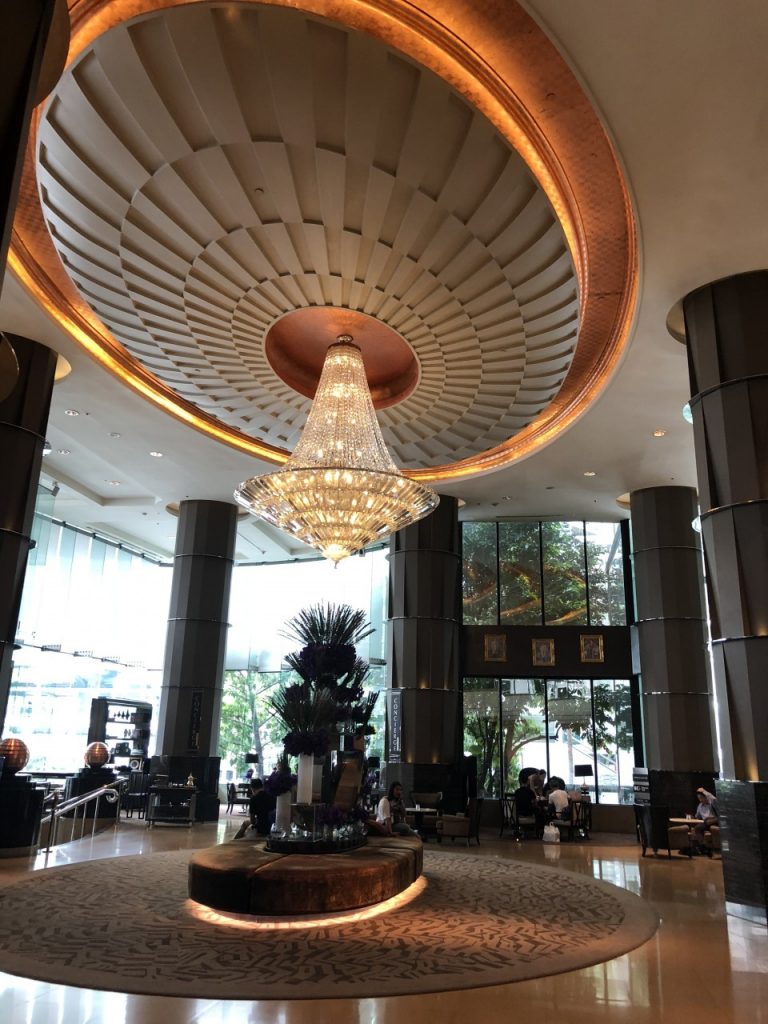 The lobby was beautiful, there was a huge crystal chandelier hanging from the ceiling and the staff were all professionally dressed and friendly. Check in was smooth and we were offered a complimentary welcome drink in their lounge area.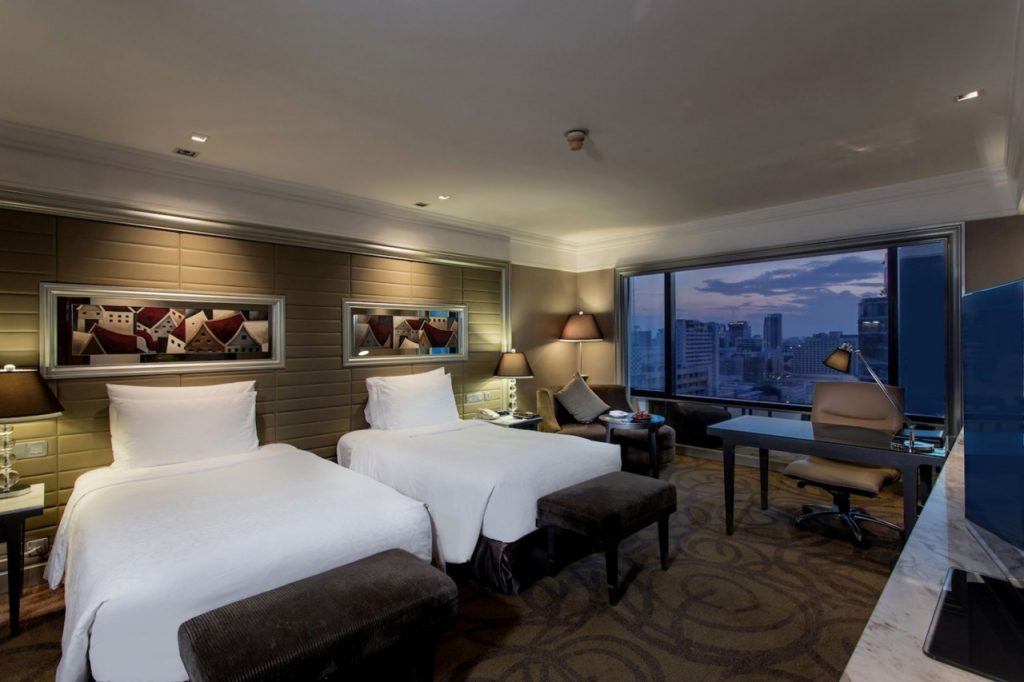 We stayed in a double Grande Deluxe room which had a great view of Bangkok. The bed was extremely comfortable, and the shower was wonderfully spacious.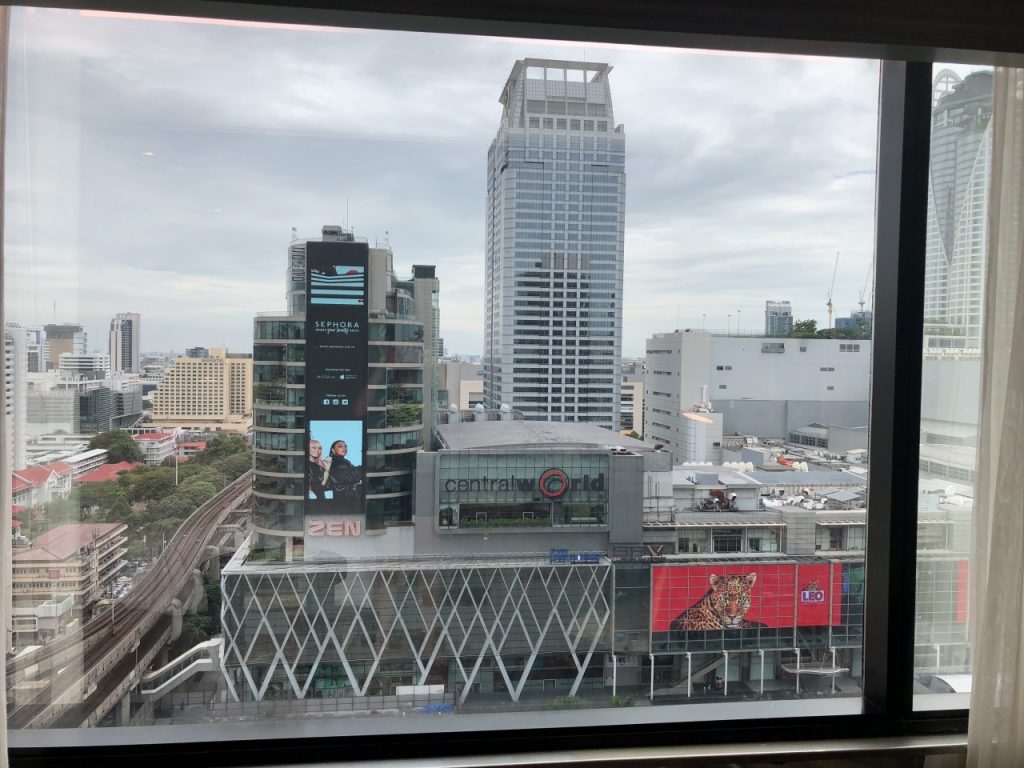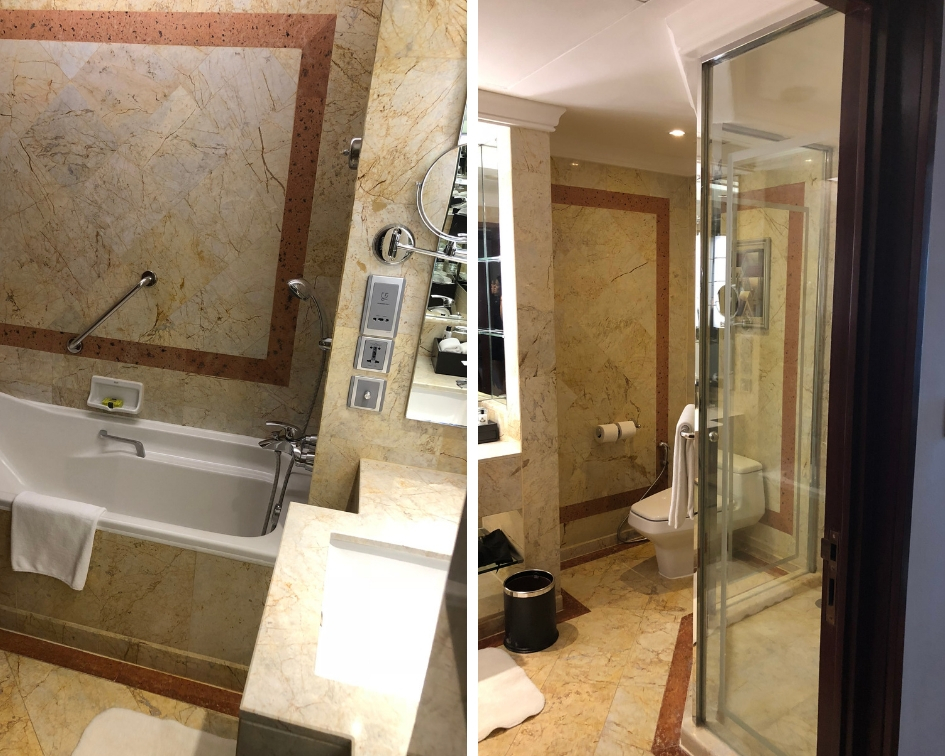 The swimming pool was on the 37th floor overlooking all the tall buildings of Bangkok. This was a great experience! There was also a pool bar with a wide selection of fresh juices and smoothies that can be enjoyed in the pool.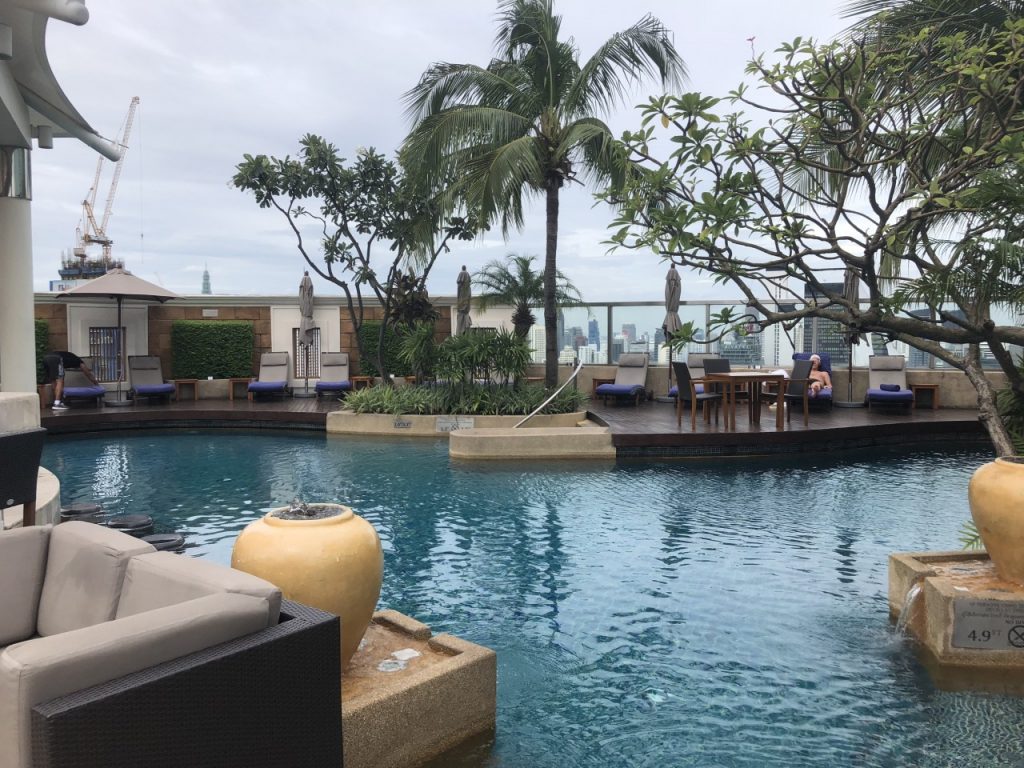 Breakfast was delicious, there was a huge selection of food, from Indian to Asian. The staff were attentive and knew me by name which made my stay more personal.
The hotel was gracious enough to send a delicious dessert up to my room on the night of my birthday which I really appreciated. Throughout my stay the staff also addressed me by name which made me feel so special.
InterContinental Bangkok is situated perfectly in the middle of the city and they provide excellent service, within a beautiful luxury hotel. I would recommend this hotel to anyone visiting Bangkok.
To book this exquisite hotel follow the link to their website –bangkok.intercontinental.com
Reviewed by Kayla Lourens- World Luxury Hotel Awards representative