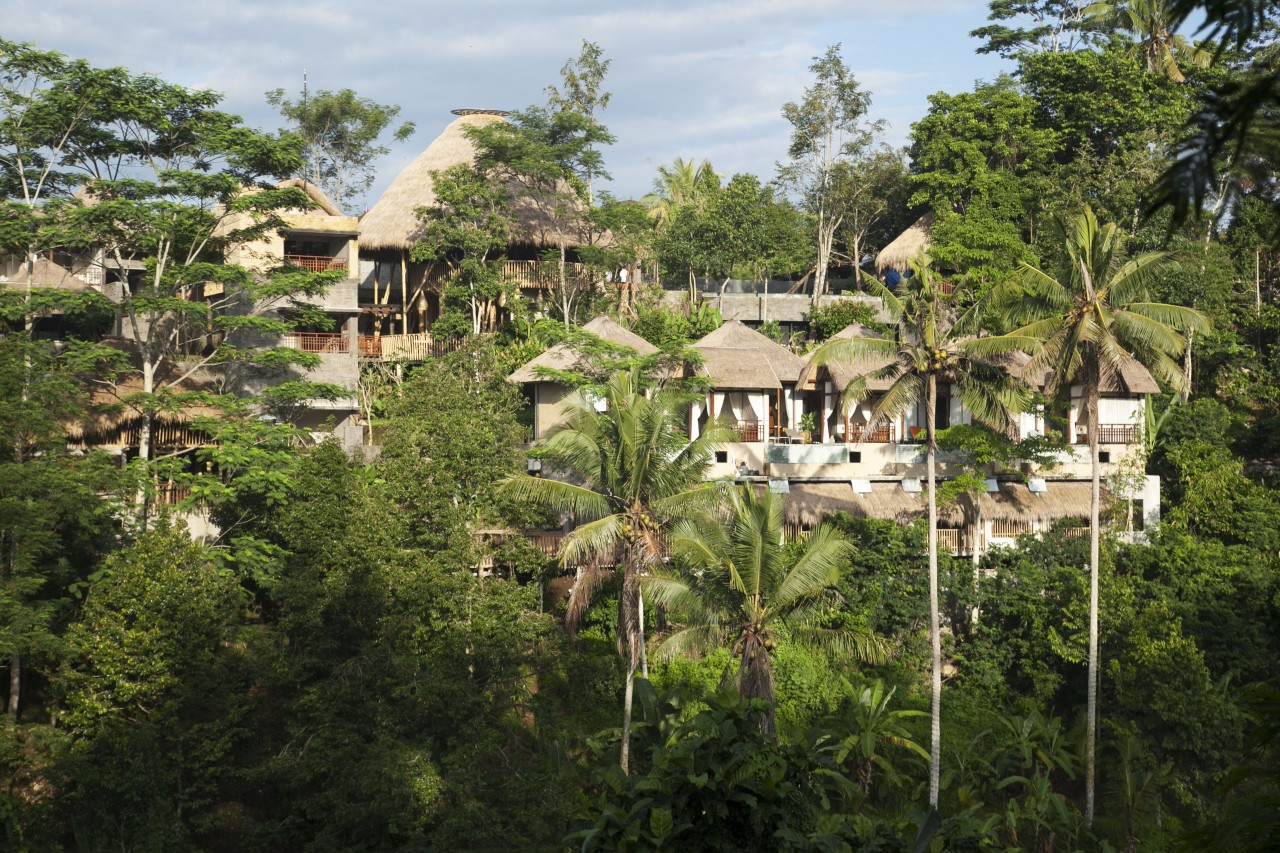 Ubud is located a hour and a half's drive from Denpasar. The magical Ubud consists of green terraced hills, artists, yogi's, silversmiths, stone carvers, painters, traditional dancers, temples, restaurants, bars and live music, all surrounded by an untouched jungle. Located 4 km outside Ubud is where you can find Tejaprana Resort & Spa, nestled in the lush jungles of the Petanu river valley in Tegallalang.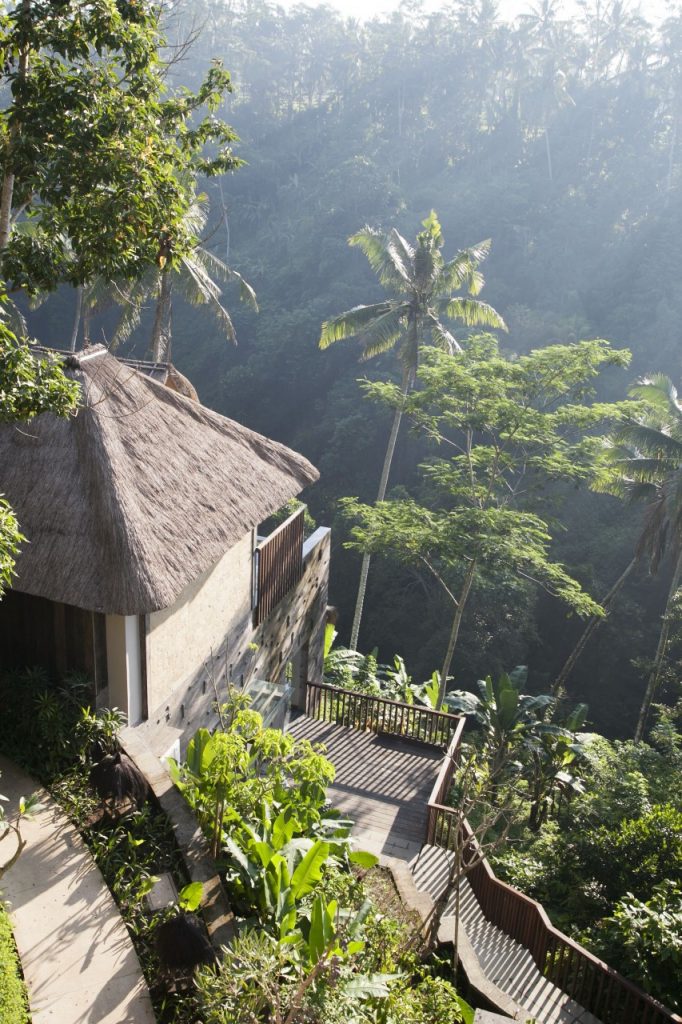 When I arrived at Tejaprana Resort & Spa after making my journey through the vibrant street market, I was left speechless by the sheer beauty and serenity of this luxurious jungle sanctuary. If heaven is a place on earth, I believe Tejaprana Resort & Spa might be it. I was welcomed at the beautiful reception area with a refreshing wet towel as well as a vibrant yellow welcome drink. The reception consists of wood carved furniture as well as beautiful orchid plants. Once I was checked in the friendly staff showed me to my villa. Upon entering my villa, I was blown away by the sheer size, the beautiful décor, the view of the jungle as well as the special features. In all my years travelling I have never seen a more lavish yet cozy villa.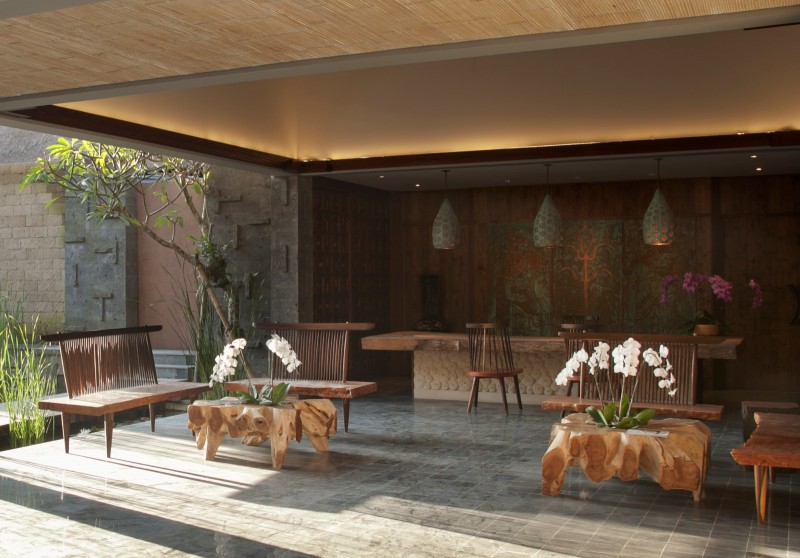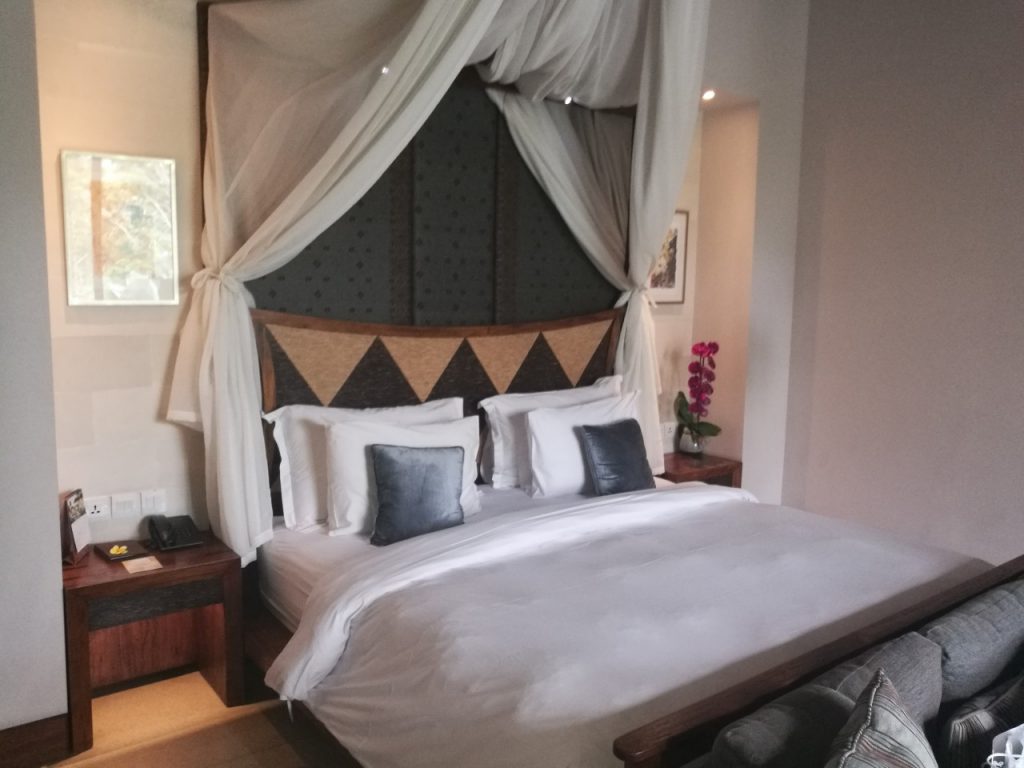 Tejaprana Resort & Spa is an architecture marvel, blending effortlessly with the organic growth of the jungle. The entire concept reminds me of a modern organic palace. The design elements are beautiful, modern and luxurious but also embodies the concept of being one with nature. The resort introduces travellers to Balinese culture and teaches a respect and admiration for their rituals and beliefs.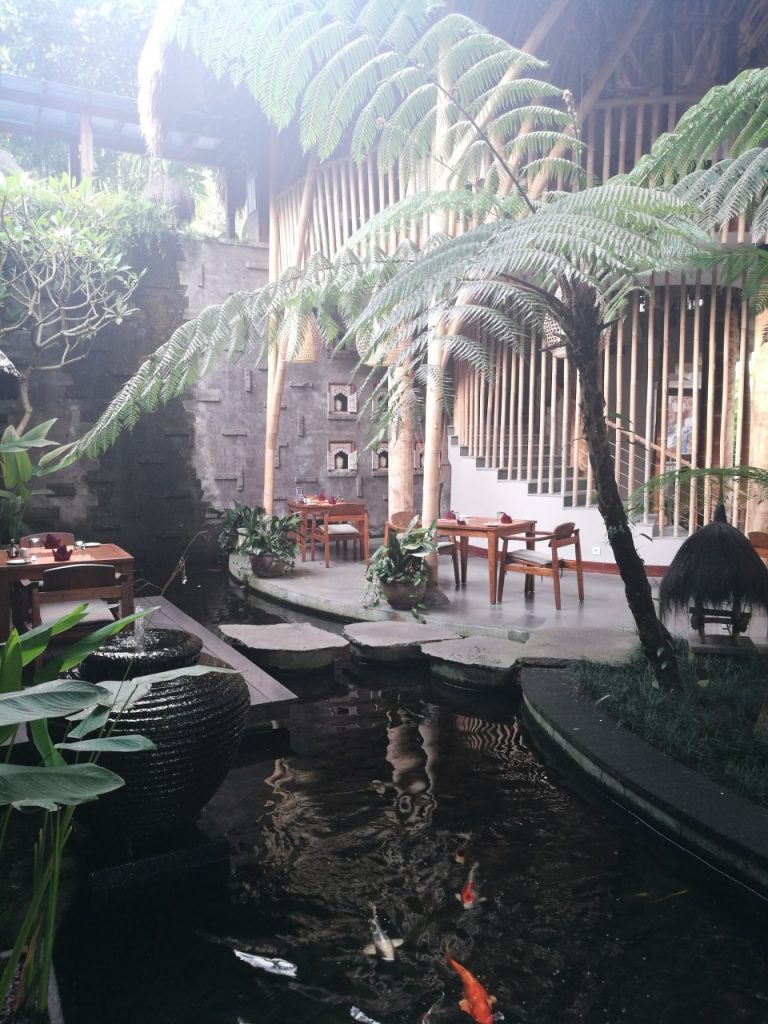 Whether you are taking a break, seeking a place to rejuvenate your soul, explore Balinese culture or enjoying a honeymoon, Tejaprana Resort & Spa is the perfect destination. The resort offers a variety of interesting activities for energetic travellers, but also offers privacy and serenity for travellers wanting to rest and soak in the splendour of the natural surroundings.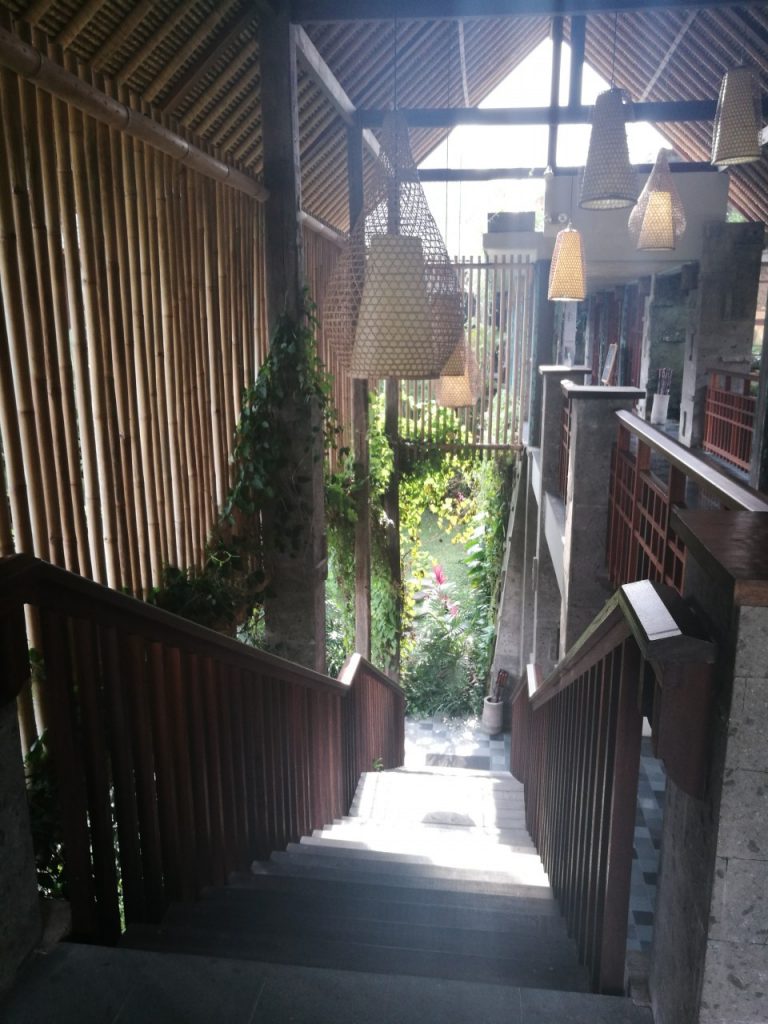 Tejaprana Resort & Spa comprises 28 cozily furnished villas, all facing east allowing you to take full advantage of the warmth of the morning sun. Each villa is complemented with a gazebo, an infinity plunge pool and an outdoor natural stone bathtub bringing you yet closer to the Balinese landscape embracing the resort. Tejaprana Resort and Spa was designed by Arte Architect and Associates.
One of my favourite activities was taking a refreshing swim in my infinity pool, followed by a relaxing bubble bath in the outdoors stone bathtub. All of this was enjoyed with a spectacular view of the jungle. I truly felt free and in touch with nature.
The resort features the spectacular Chatraka spa where guests can enjoy a view of the jungle while having their treatments. The extensive treatment list offers all pamper options as well as wellness rituals that will improve health. The resort also offers a special yoga space, Maitra Bale, where yoga is practiced twice a week. Private yoga sessions are also available.
The design of the Aruna restaurant incorporates a 180' jungle view, high above ground level. Enjoying a meal at Aruna is a special experience in itself. The cuisine ranges from local and traditional to international dishes all cooked with fresh and organic ingredients. I often ordered room service in order to maximize my time spent in my private villa. The dining service is very quick and attentive, and I enjoyed sampling different Balinese dishes and desserts. My favourite was a banana and chocolate dessert. In addition, I was also impressed with their wine selection as they even had a beautiful Sauvignon Blanc from South Africa.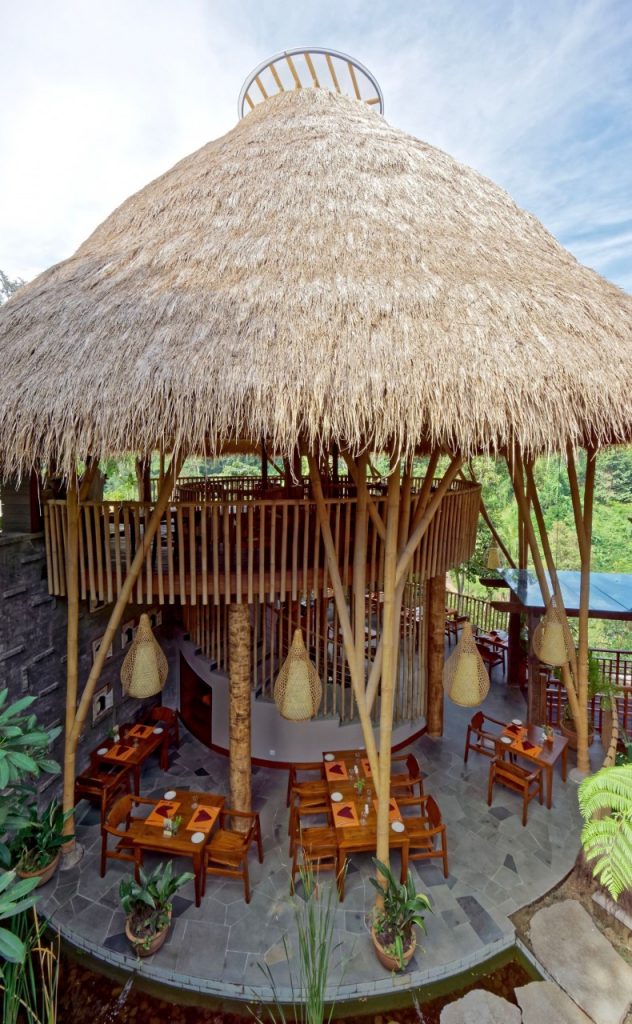 A delightful corner of comfort and art is the Oja Lounge & Gift Shop. It is a lovely boutique filled with radiant handmade jewellery, scarfs, hand bags and souvenirs to take home, it is also a good place to curl up with a book or enjoy afternoon tea or a cocktail.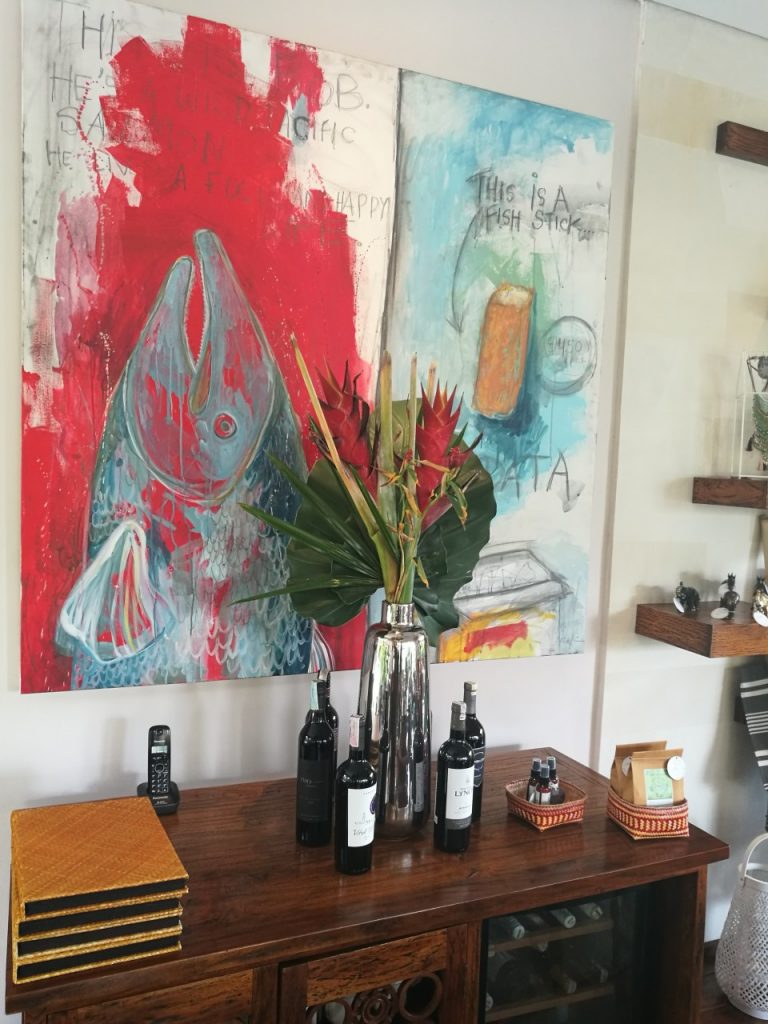 Other amazing activities include, Kedisan village cycling, cooking classes, Kepitu village trekking, Yoga classes, and Canang making. The resort also offers a very unique activity where you can go with a guide on a special journey to participate in a traditional Balinese cleansing ritual. A guide takes you to a Hindu Balinese water temple that has a sacred stream. One is then cleansed underneath a waterfall.
Regardless of religion, beliefs or nationality, visitors often rave about this powerful and beautiful experience.
 Tejaprana Resort & Spa holds a special place in my heart and I would recommend any travellers to visit. Do be warned that once you have arrived at Tejaprana Resort & Spa, it is difficult to leave such a majestic place.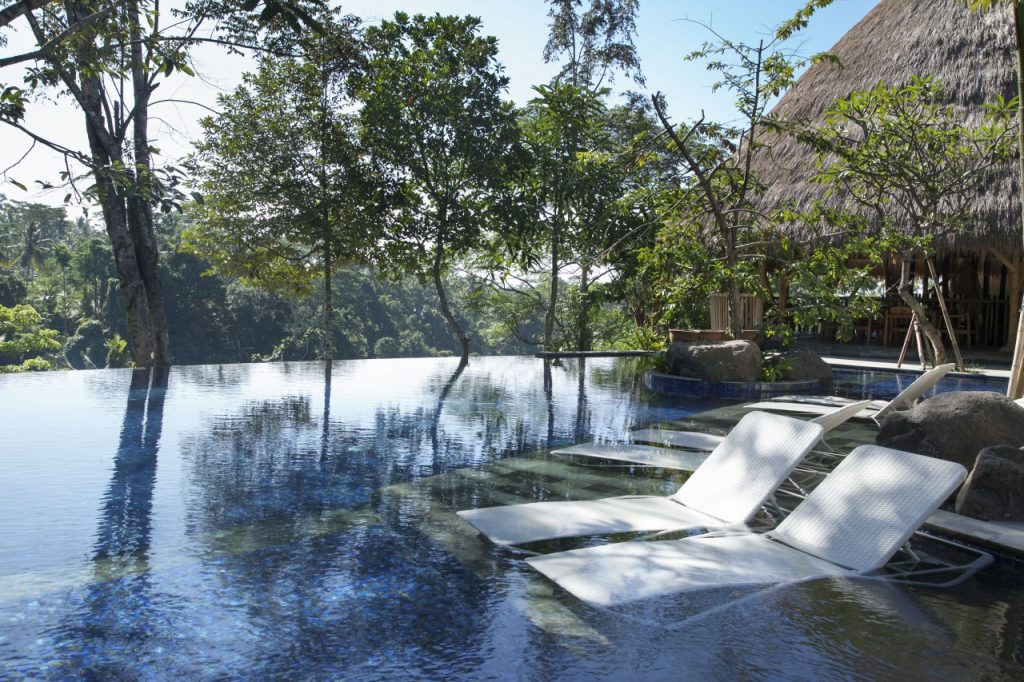 Just before I got into the car to depart for the airport, I was surprised to be handed a Polaroid image of myself and the Tejaprana staff that we had taken the day earlier. What a special departure gift and a way to remember my visit.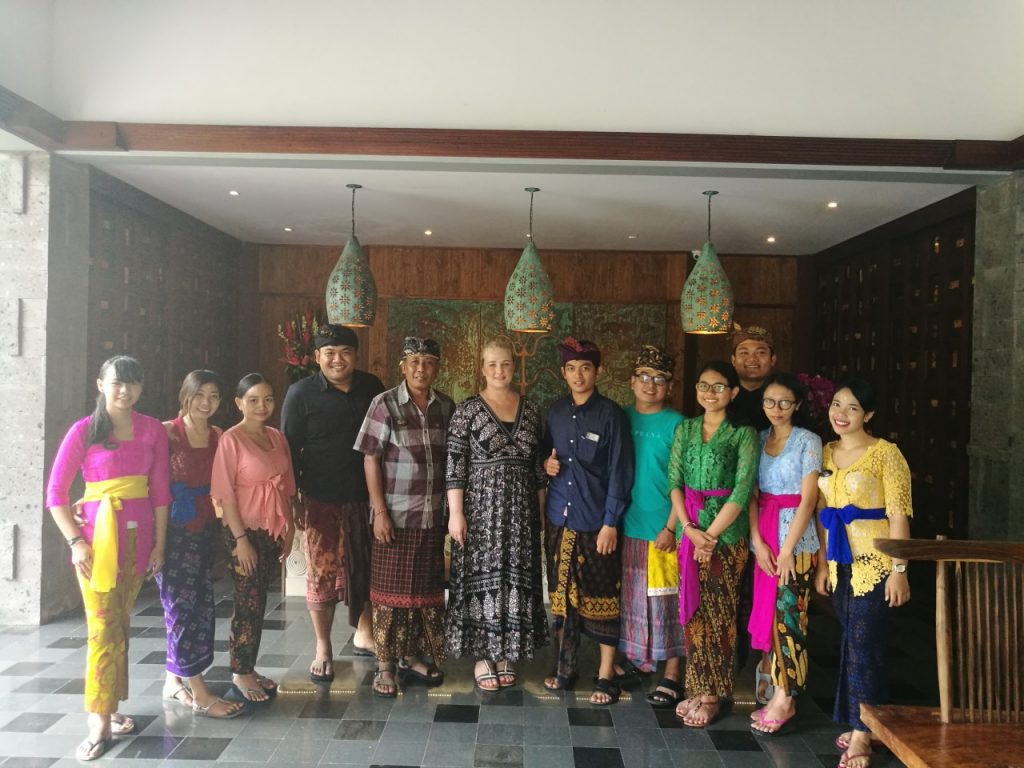 Reviewed By Michelle Snyman -Brand Manager and Events Coordinator World Luxury Hotel Awards
To book this amazing jungle experience go to  www.tejaprana.com