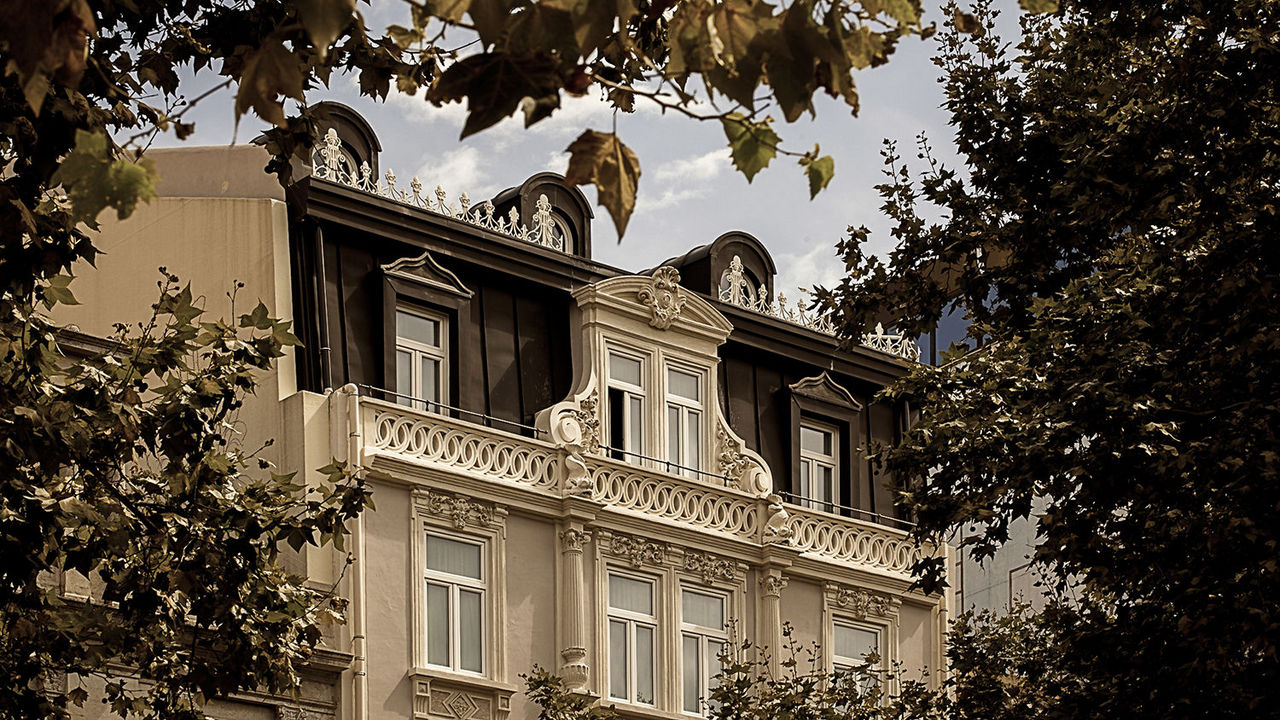 I think all of us can agree that after a long flight the first thing you want to do is take a shower and a much-needed nap. We arrived in Lisbon at 6 in the morning and knew the chances that the hotel would have a room ready for us this early in the morning was next to nothing. I did however send our flight details to the hotel and arranged that we would drop our luggage at the hotel to then go and explore the city, or rather wait for the time that we could check in.
To my surprise and utter relief, our room was ready. We were welcomed by a quick check in, and a voucher for a complimentary drink at the Sítio Bar. I could take the shower that I wanted to, and we had a long nice nap before we headed out to explore the city, this time ready and happy to do so.
Our room had the most beautiful views of Avenida da Liberdade and was quite modern, very clean and had everything one could need- they even had an umbrella for the cold winter rain.
The hotel is situated at Avenida da Liberdade, most probably one of the best spots a hotel can be in when visiting Lisbon. The avenue is vibrant and was modelled after the boulevards of Paris. The first night we got quite lucky as we took a stroll through the avenue and ended up in what seemed to be a Winter Wonderland Street fare
The next morning, we went for our first breakfast at Sítio, they have a wide variety to choose from and everything was very delicious.
We enjoyed our complimentary drink voucher that evening, my husband had a Portuguese beer and I had a white wine from the Douro Valley. As the weather was quite nice, we decided to have the drink by the hotel swimming pool, I think it would be even better in the summer time when you can take a swim with a refreshing glass of white wine.
We had an amazing two-night stay at Valverde Hotel, Lisbon and would recommend anyone to visit not only the hotel but Lisbon as well.
To book this hotel follow the link to your website www.valverdehotel.com/en/luxury-hotel-lisbon 
reviewed by Jana Stoman – World Luxury Awards Representative