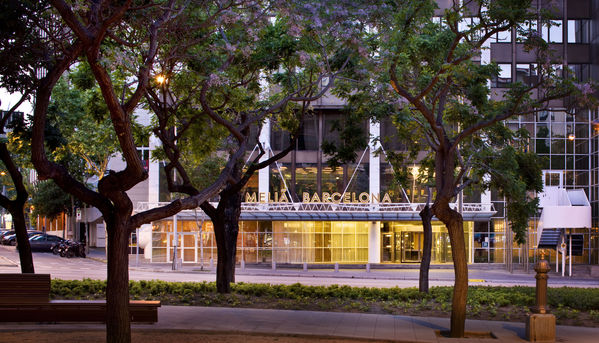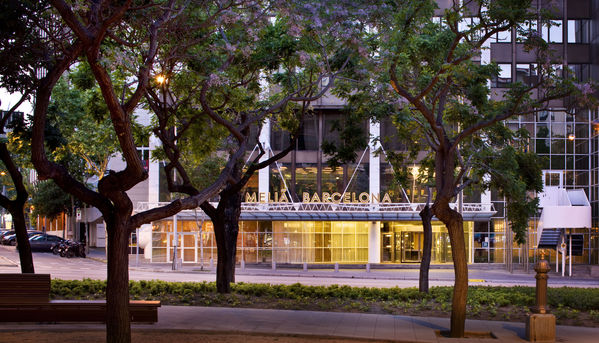 Upon arriving at Melia Barcelona Sarriá we were struck by the sheer size and majestic look of the building.
After a smooth check in we were shown to our Deluxe room which was warm and welcoming. It was so spacious we felt like we had our very own apartment. All staff were friendly and accommodating at all times and this really did make our stay that much more special.
I booked a facial treatment which was  calming; relaxing and completely rejuvenating. The Spa area was stunning and a wonderful space to relax in. We really enjoyed spending time in the pool area after a day of sight seeing.
The Buffet breakfast was absolutely fantastic with such a large variety. A combination of healthy, sweet ,English Breakfast choices and lots of fruit was available. We certainly ate a little more than usual each morning.
The restaurant service was amazing. We both had a large pizza which we enjoyed very much.
We must commend the Housekeeping staff at the hotel. They are incredibly efficient; every time we returned after breakfast our room was made up and spotless.
Overall, the experience was amazing and we really enjoyed our stay at Melia Barcelona Sarriá. A huge thank you to all the amazing staff for for there outstanding service and for welcoming us so warmly.
We hope to return one day soon and definitely recommend this magnificent hotel to anyone visiting Barcelona.
Reviewed By World Luxury Hotel Awards Representatives
To book a stay at Melia Barcelona Sarriá simply follow the link:https://www.melia.com/en/hotels/spain/barcelona/melia-barcelona-sarria/index