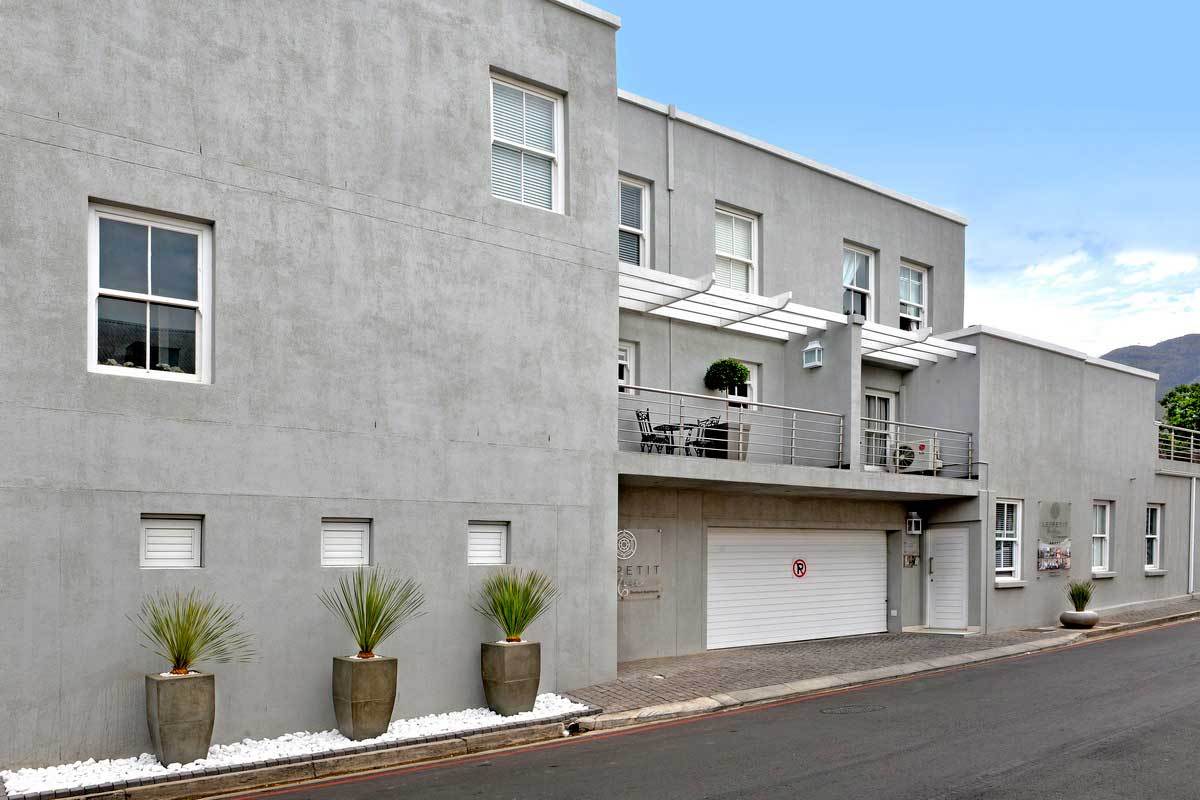 My husband and I were privileged enough to enjoy a stay at this lovely property as part of our honeymoon. It was the perfect, peaceful and relaxing break we were looking forward to after our wedding.
This establishment consist of 4 spacious and luxurious self-catering apartments, either a two bedroom or a one-bedroom apartment that features all the latest in-house amenities as well as a beautiful kitchen with washing machine, tumble dryer, dishwasher, espresso machine, WiFi, and DSTV. Small touches, like a heated towel-rail, underfloor heating, multiple-setting shower head and one of the most comfortable baths either of us have ever used set Le Petit Bijou apart from the average accommodation establishment.
Guests can also enjoy a swim in the communal seasonal solar heated pool and the pleasure of sunbathing or reading a good book on a recliner located in the outside courtyard relaxing area.
As the town of Franschhoek is in the heart of the Cape Winelands, the views of the breath-taking Franschhoek mountains really stood out for us, complimented further by the fact that it could be enjoyed from the tranquil balcony that our room had.
Continuing with the theme, these 5 star apartments are situated just off the main road in the heart of the Franschhoek village between all the famous art galleries, shops, great restaurants and close to the tourist centre where one can hop onto a bus or wine tram to explore the surrounding vineyards.
We would highly recommend Le Petit Bijou Boutique Apartments to anyone looking for a relaxing break away or if you are just wanting to explore the surrounding wine vineyards with a comfortable, and luxurious stay.
Reviewed by World Luxury Hotel Awards Representative Jana Vos
To book this stunning property for a getaway: