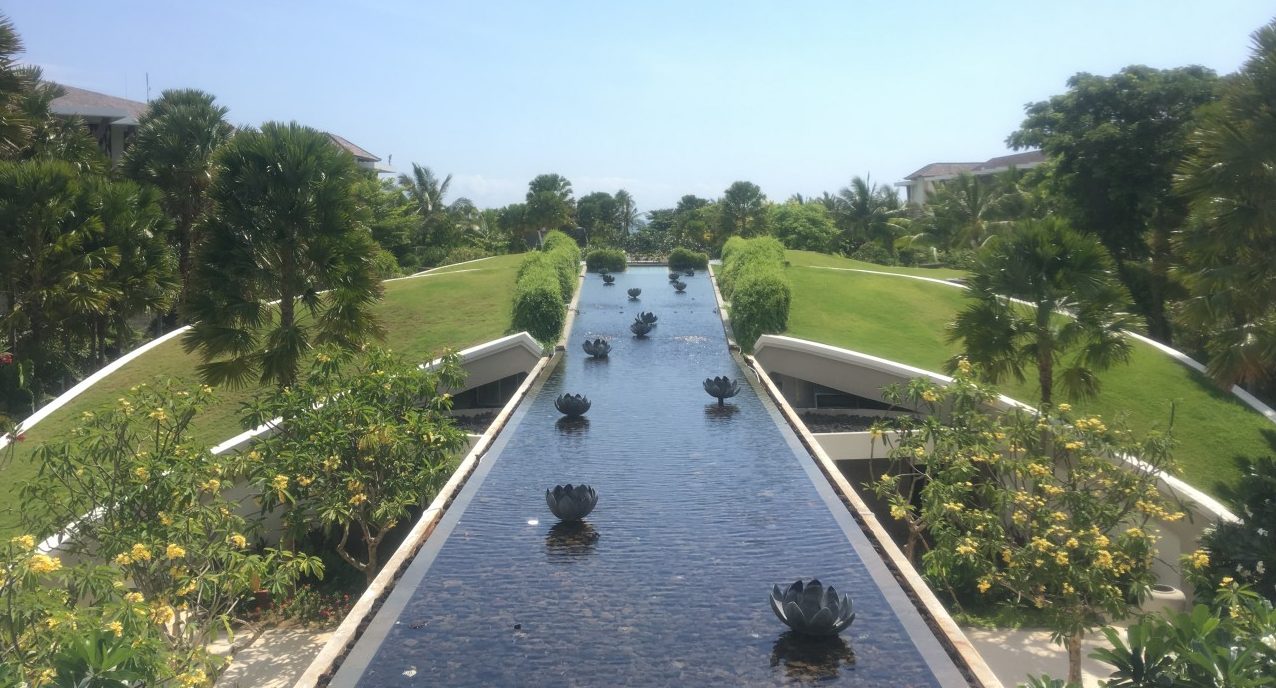 When staying at the Sofitel Bali Nusa Dua Beach Resort, you can be sure that you won't want to leave the resort for the duration of your entire stay.. This resort offers everything you need and features facilities for the whole family to enjoy as well as being a very romantic experience. We stayed at the resort in November 2018 for unfortunately only 1 night, which was certainly not enough!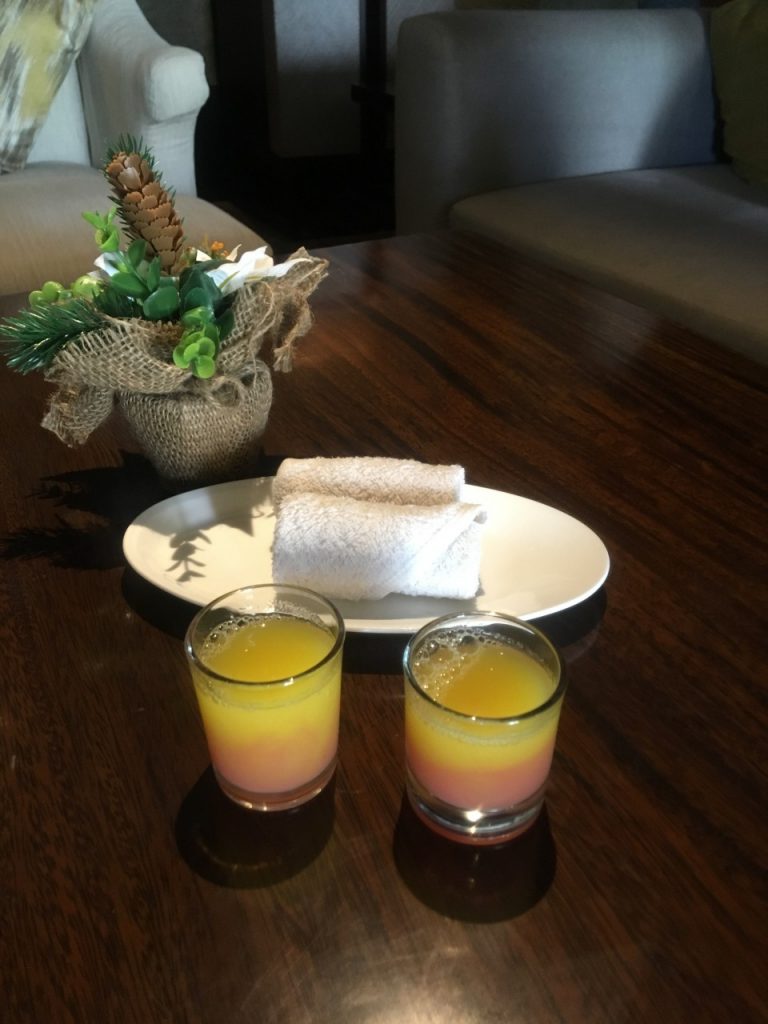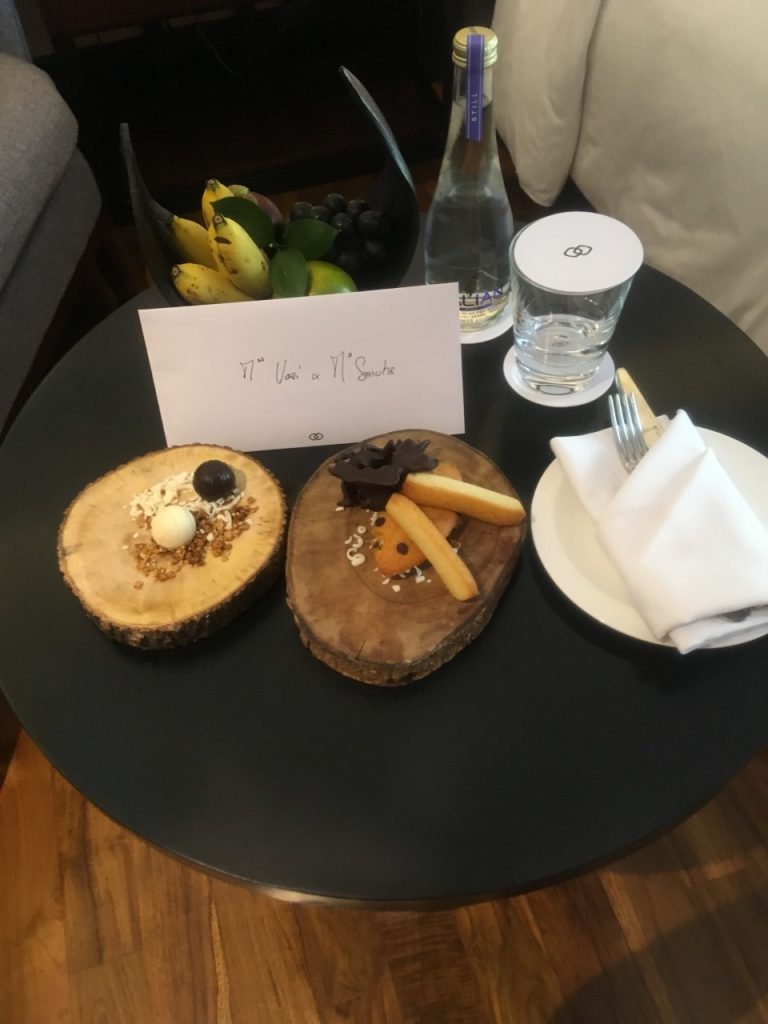 Upon arrival at the resort, we already felt at home when being friendly welcomed by the dedicated staff members, who escorted us through the beautiful, modern hotel lobby to the check-in area. While we enjoyed a refreshing welcome drink, we were immediately asked if we would prefer a late check out the next day which was the best decision we made.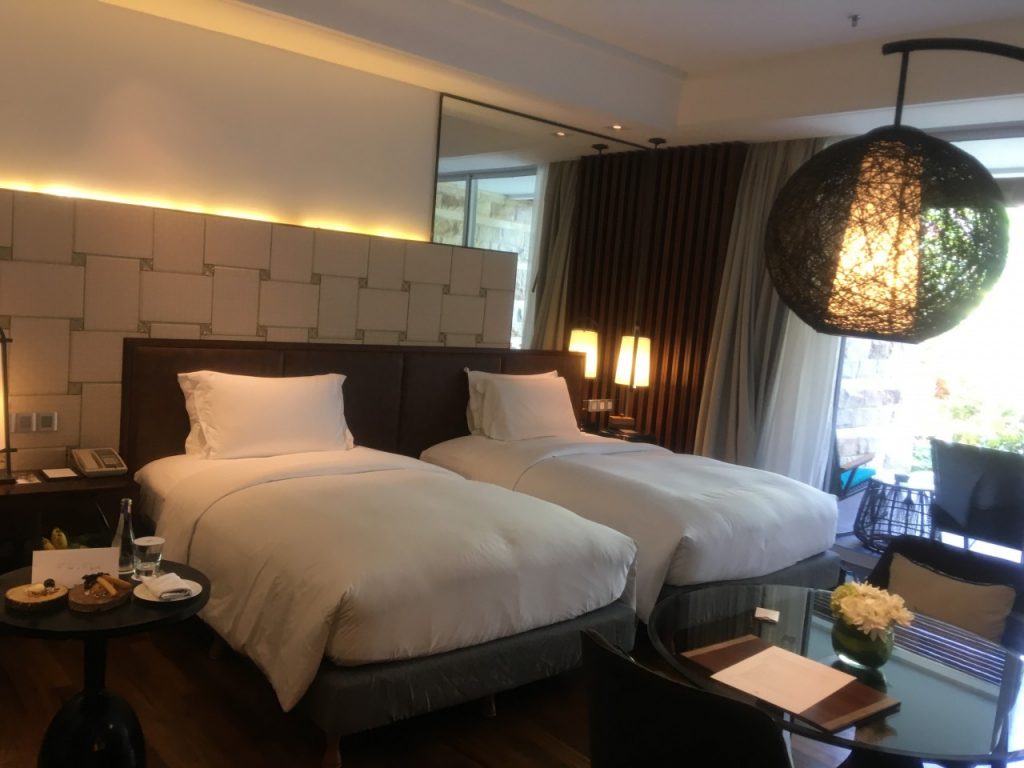 Our room offered modern designs and facilities, the best part being the privilege to stay in a room whose balcony walks out straight into the pool that connects to the main pool.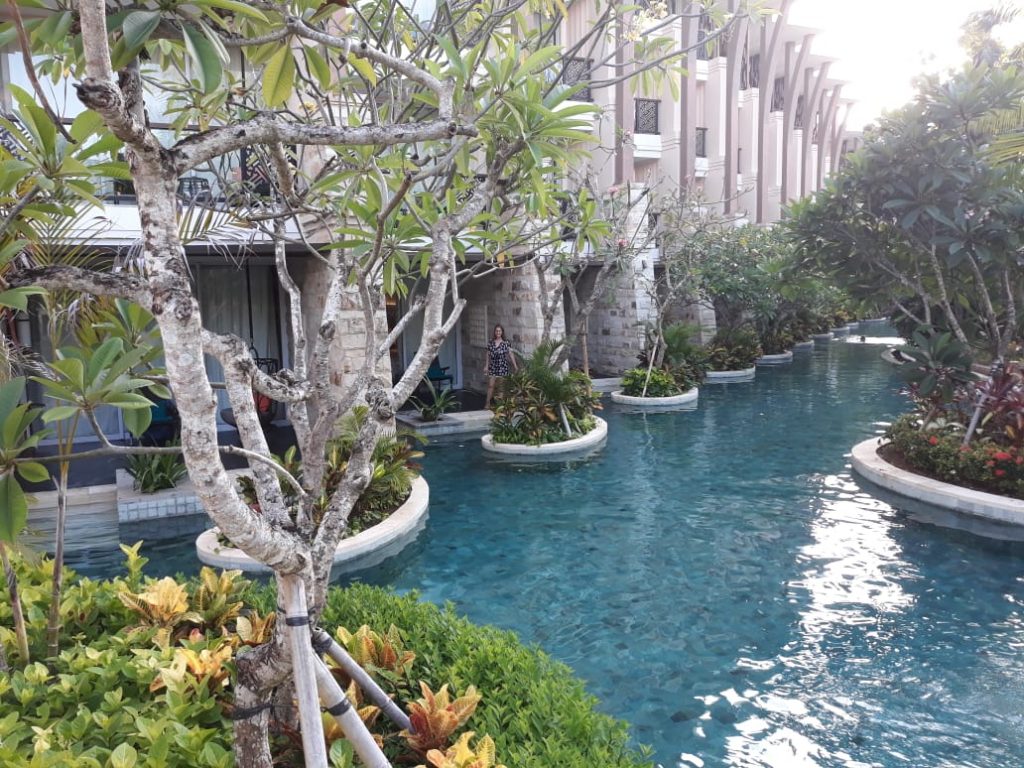 This pool features their outdoor L' oh pool bar area in the middle of the pool with the pool on one side and amphitheater style seating on the other, where you can enjoy drinks, pizzas, ice creams etc.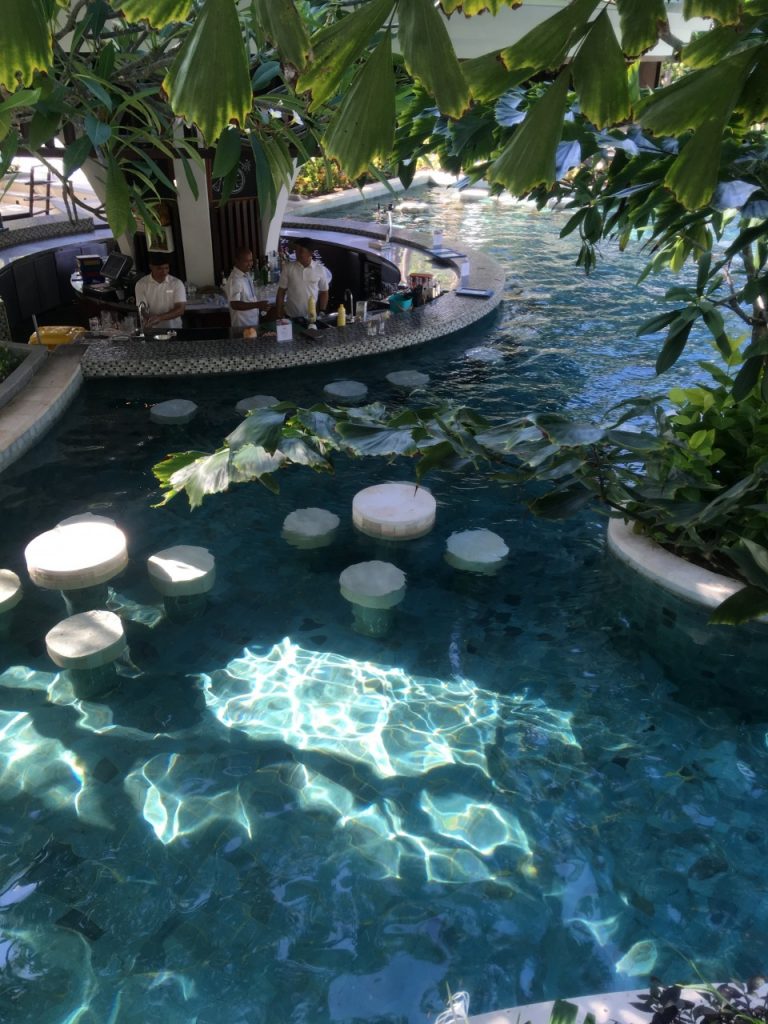 In addition to this pool bar, you can enjoy drinks and meals at their other restaurants such as Cucina, which boasts an Italian and Mediterranean setting; Kwee Zeen, with more of an Asian style or Toya Beach Bar and Grill, featuring a more relaxed seaside lounge area with a pool.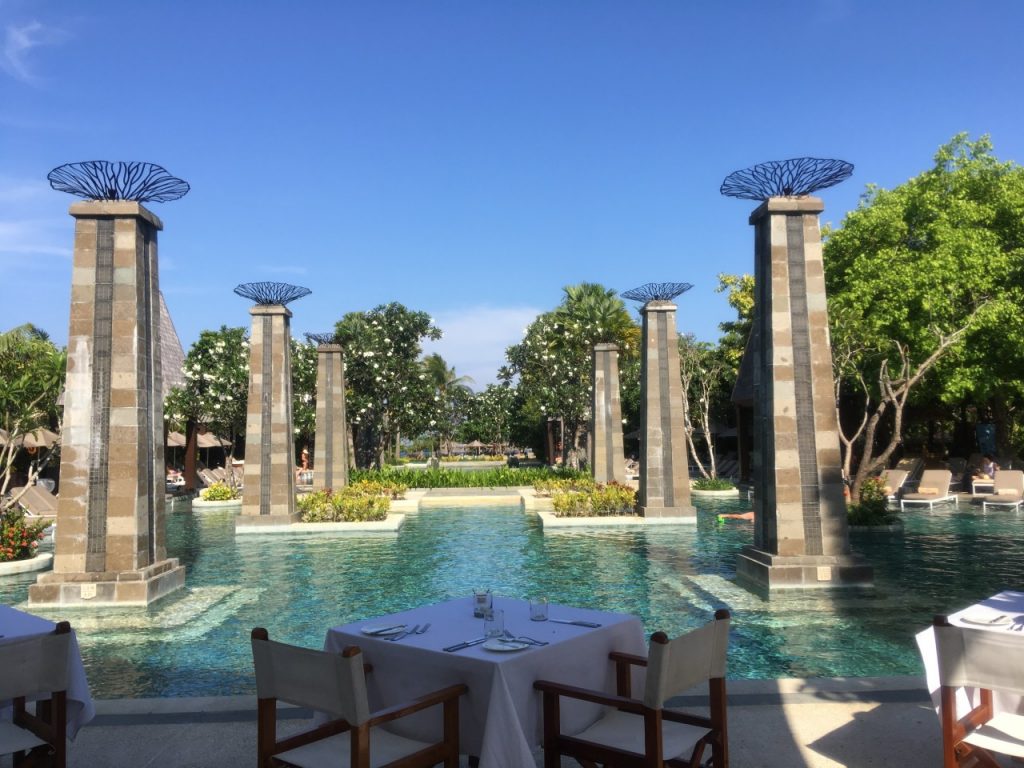 At the turn down night service we received a beautiful tea set with tasty tea to unwind before we went to bed.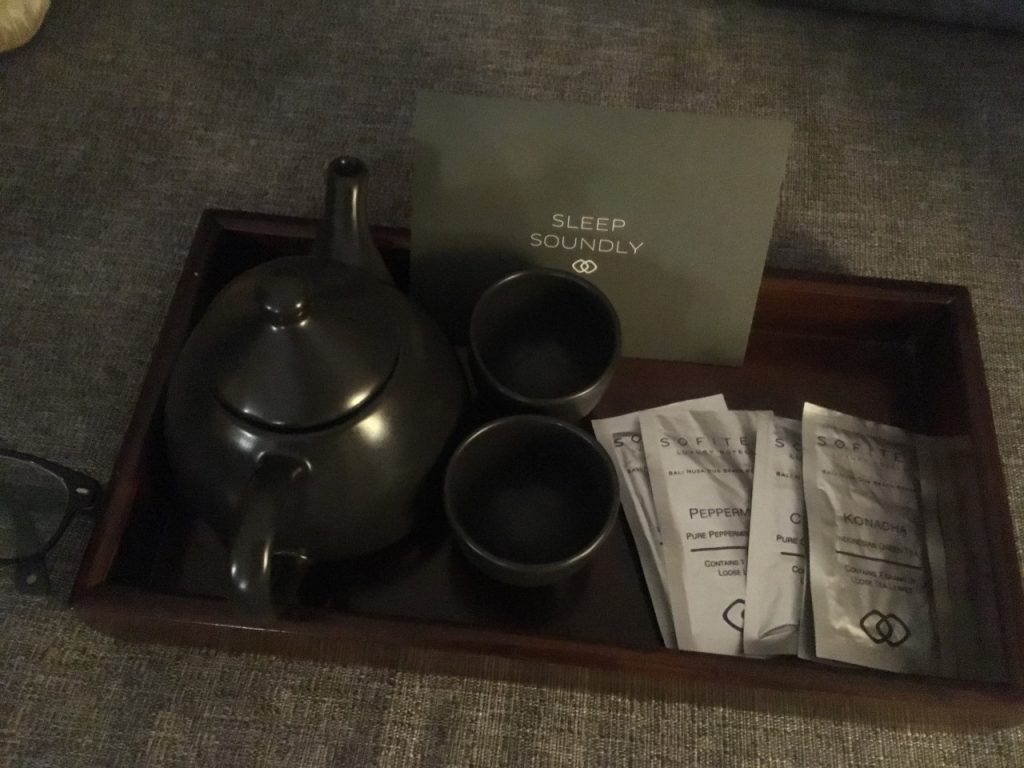 The So Spa at Sofitel Bali Nusa Dua comes highly recommended with its wide variety of relaxing treatments, the ornamental pool that overflows to the spa's sunlit exterior and the beautiful dramatic architecture. Both staying and outside guests are welcome to make use of the spa as well as the So fit gym right next to it. If you are staying at the hotel, you can also benefit from enjoying a treatment in their open Balinese 'bale' gazebo on the resort's beachfront or in the comfort of your own room, with the offer of treatments for children too.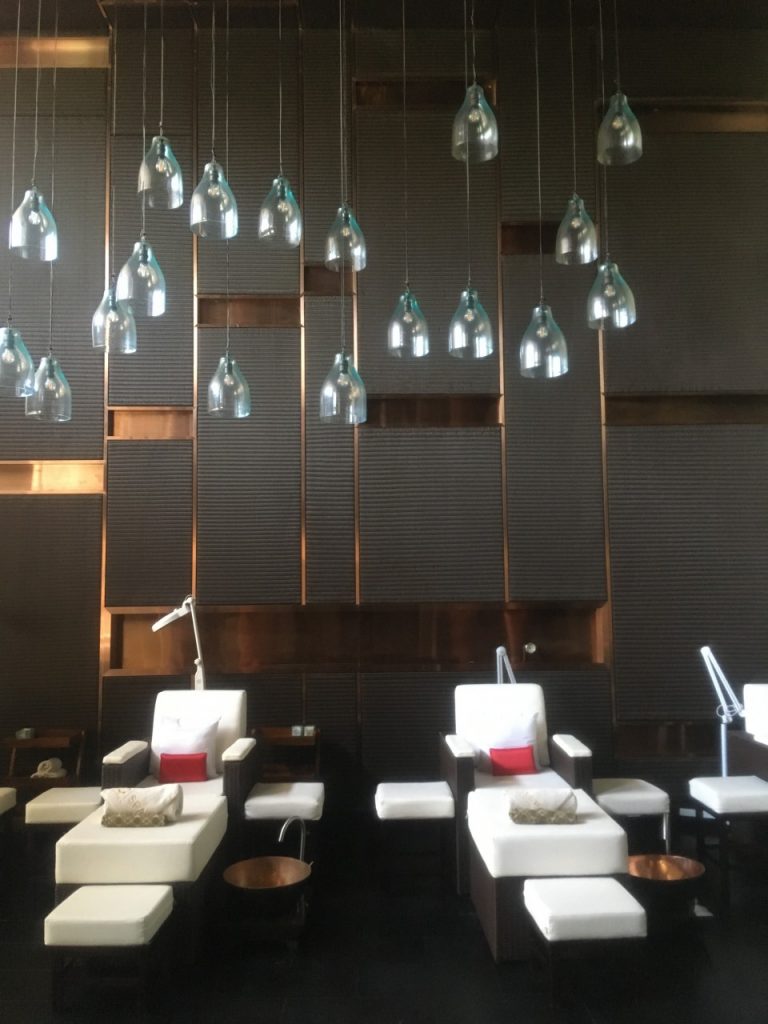 We believe the resort is the perfect family destination, because of their exciting kids' club and pool where your children will be entertained for the duration of the day by professional, well trained staff members, giving mom and dad time to relax and spend some quality time together.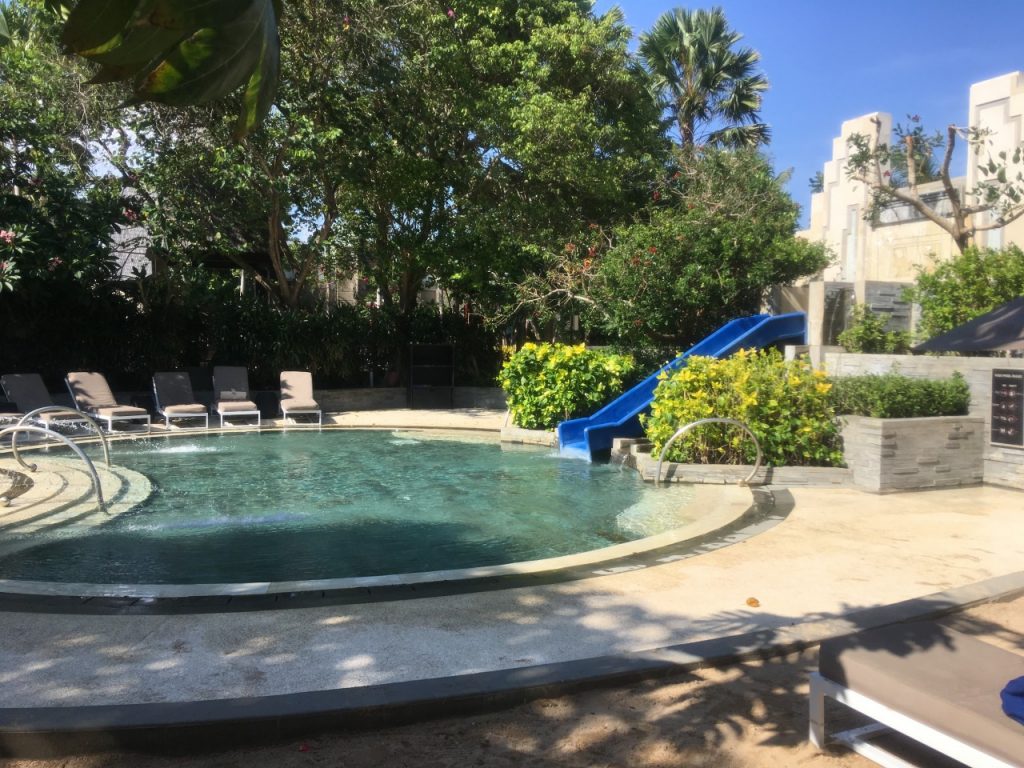 In addition to the beautiful pools at the resort, they also have their own private beach where you can enjoy many beach and water sport activities.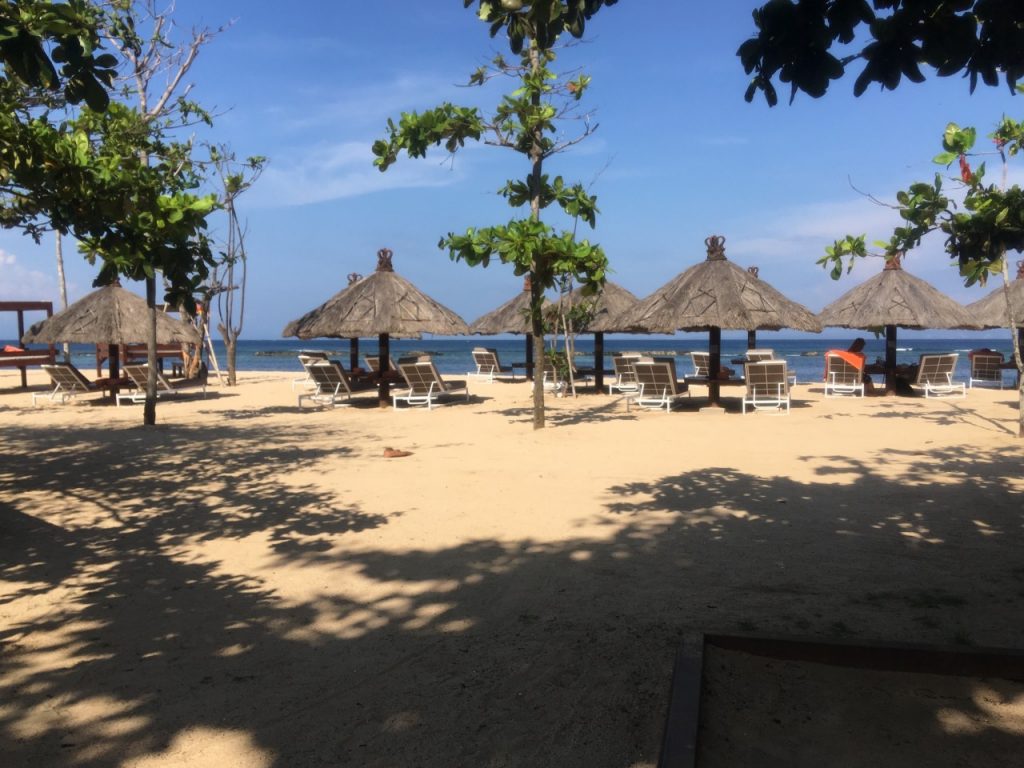 Guests staying at Luxury Room Club Millésime, Suites and Villas receive a wide variety of benefits with the Club Millésime, which includes exclusive access to the Club Millésime lounge and club pool, your own personal butler, late checkout, daily complimentary breakfast, afternoon tea and a wide variety of snacks, complimentary breakfast and much more.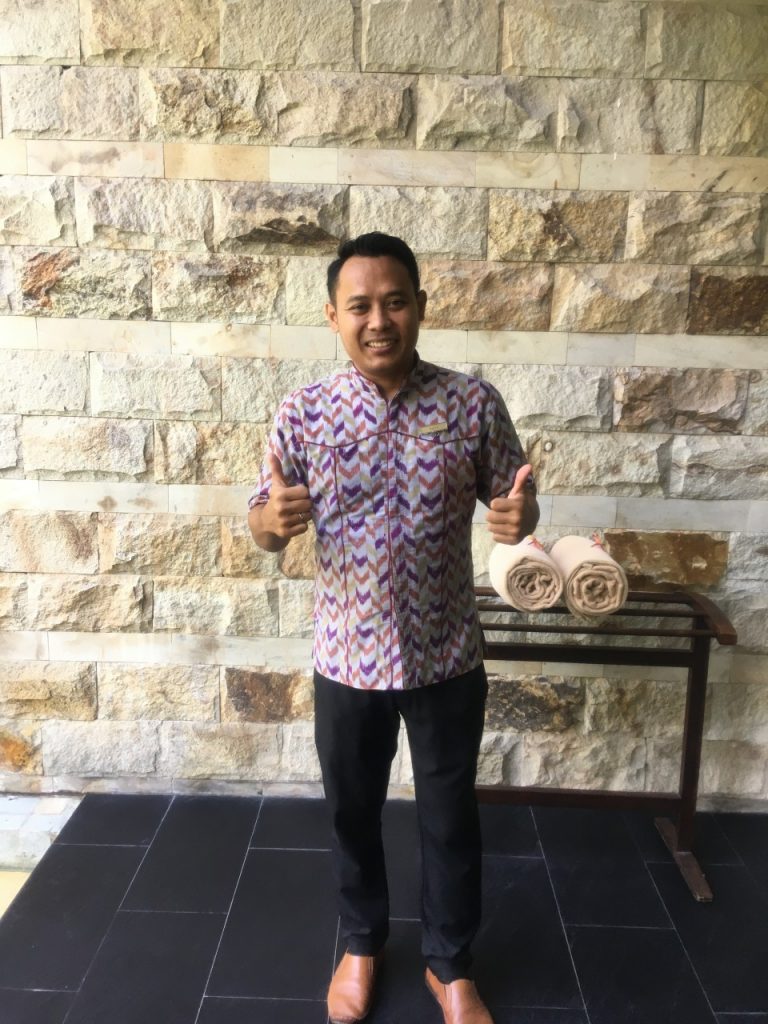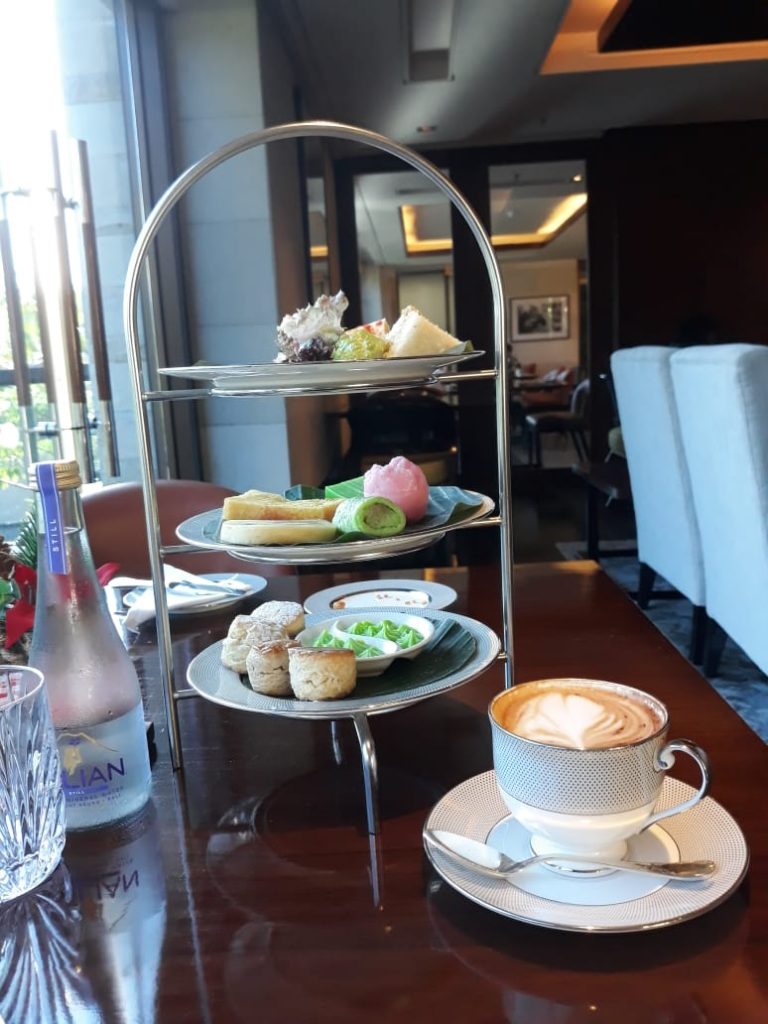 Whether you are looking for a romantic getaway, family holiday or even a business destination for your visit to Nusa Dua, look no further than Sofitel Bali Nusa Dua Beach Resort, as this property is perfect to suit all your needs.
World Luxury Hotel  Awards representatives Ms Jana Vos and Ms Lindi Smuts stayed here in November 2018
To book your next holiday here click on the link below
sofitel.accorhotels.com/gb/hotel-9078-sofitel-bali-nusa-dua-beach-resort