Villa Caemilla Beach Boutique Hotel – Relaxed luxury and the perfect location on Boracay Island's White Beach.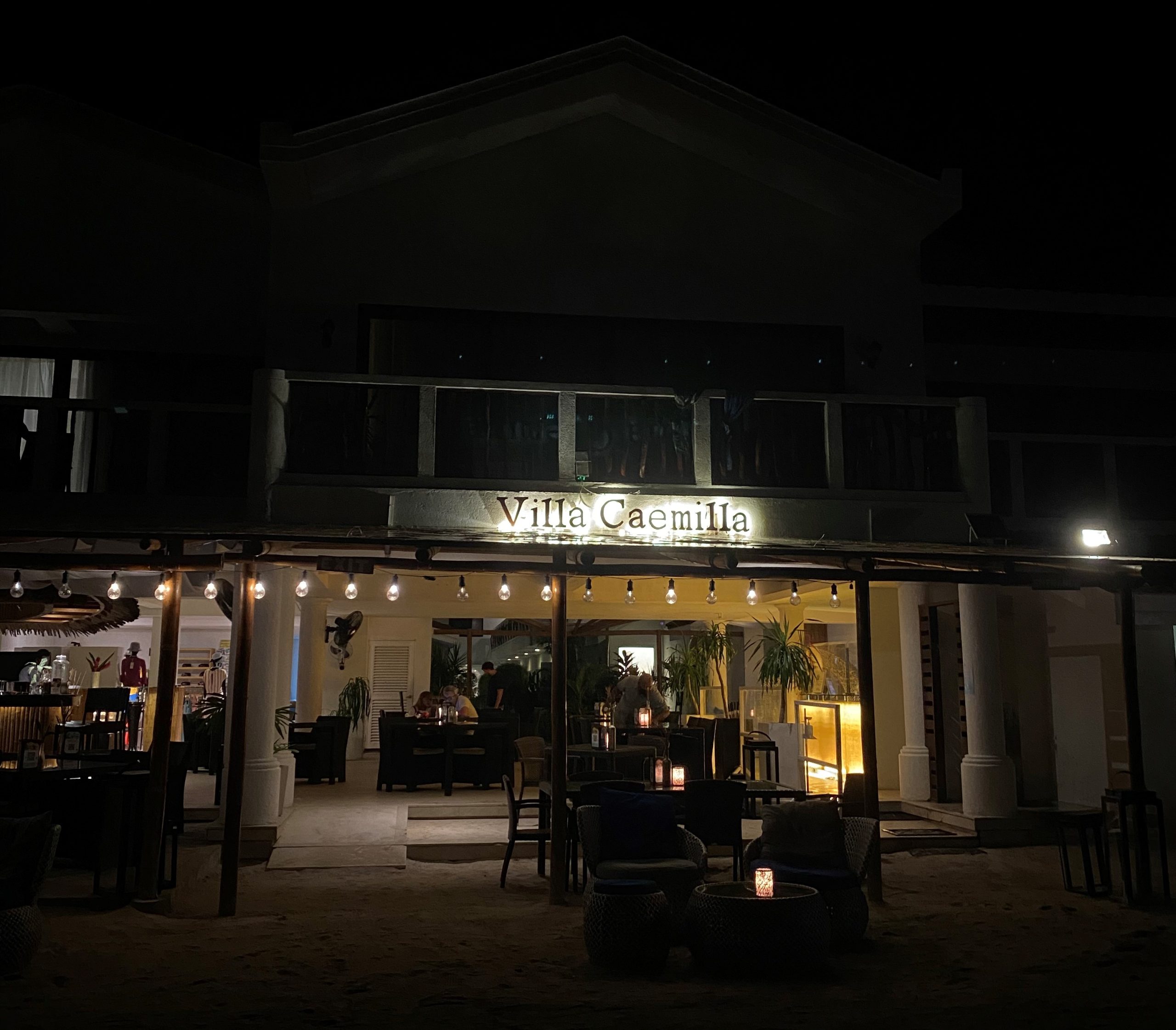 Villa Caemilla is located on Station 3 of Boracay's White Beach, one of the most famous beaches in the world. Station 3 is the quieter side of the beach, away from the hustle and bustle, so it's perfect for a relaxing stay.
Upon arrival, we were greeted by the friendly reception staff and were given a handmade garland, fresh coconut water and a cold towel.
The receptionist assisted us with booking an excursion to one of the nearby islands, it was booked within minutes and the guide arrived shortly after. We had an amazing day trip to Magic Island.
We were given a complimentary beach bag and reusable water bottles and there was a water jug in restaurant where we could fill up anytime. The hotel also has an ATM which was really helpful.
The room had the most perfect view of the ocean and surrounding palm trees. It was the perfect place to relax and watch the sunset. The bedroom was comfortable and the jacuzzi bathtub was amazing.
The restaurant served an à la carte breakfast, I had fresh orange juice and a delicious omelette with a view of the beach. For dinner, I enjoyed the Bitterballen and the crispy chicken wrap, both well-presented and full of flavour. At night the restaurant has the most romantic and beautiful ambience.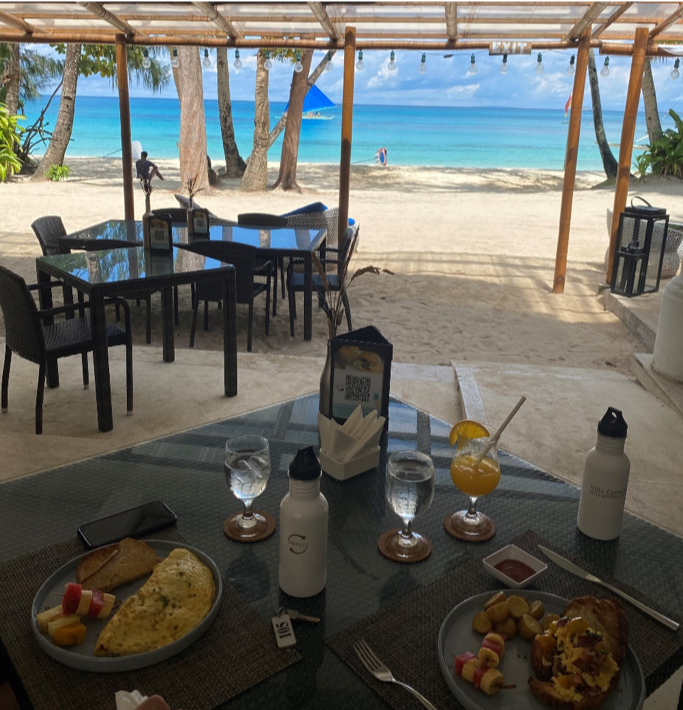 If you are looking for a carefree and relaxing beach holiday, this unique boutique hotel is perfect for you, it is great value for money, presenting affordable luxury.
Reviewed by World Luxury Awards representative, Kayla Lourens
To book your stay at Villa Caemilla Beach Boutique Hotel, visit their website: www.villacaemilla.com