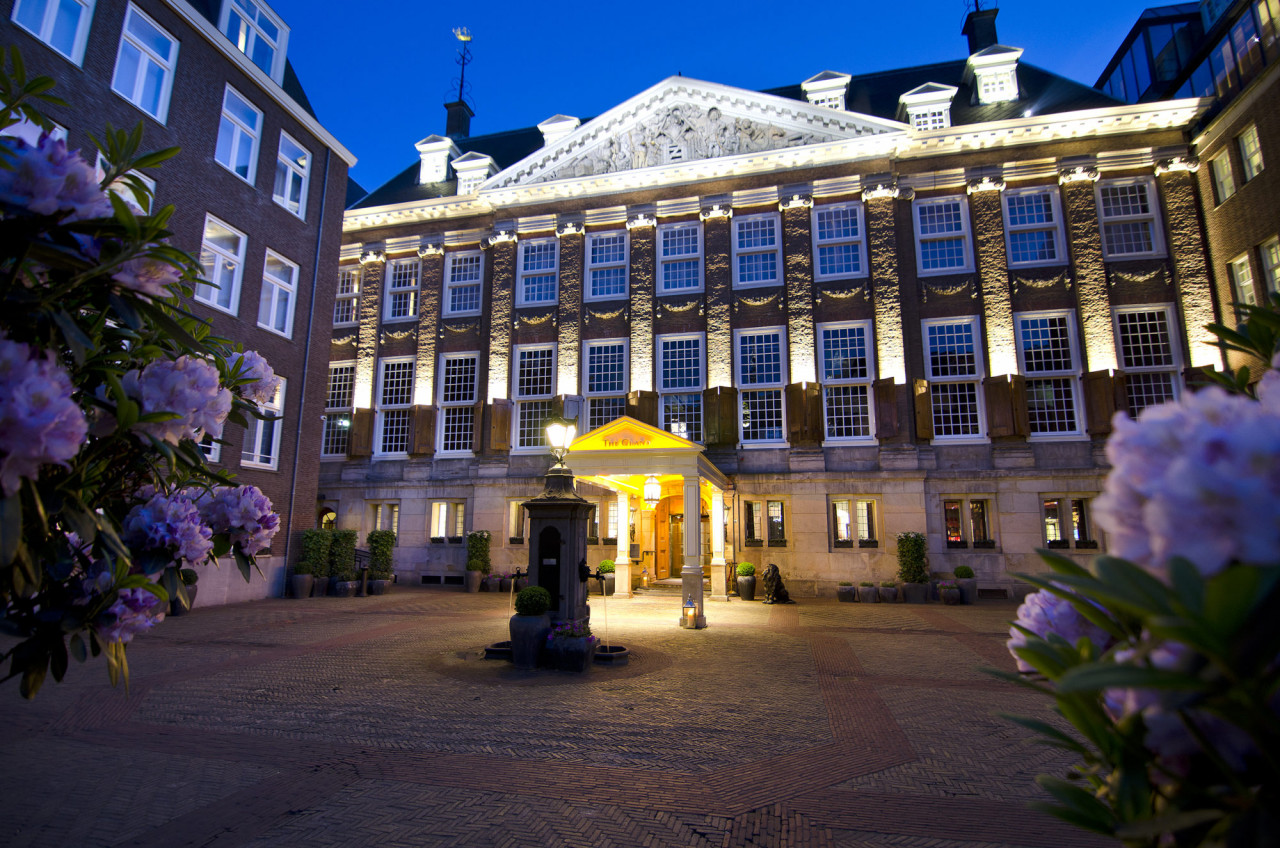 SOFITEL Legend the Grand Amsterdam certainly makes a grand first impression which was upheld throughout the entire luxurious experience of our stay.
We received a warm welcome on arrival with the full attention of the Concierge who assisted us to make the most of our visit by immediately booking us on a boat tour for the next day which conveniently left from the canal directly outside the hotel – this was definitely a highlight of our Amsterdam experience.
As the name suggests, the hotel exudes grandeur, with a stylish interior reflecting modern influences, contrasting perfectly with the obvious history of the city. We took a historical tour of the hotel and discovered many interesting facts, including that many years ago the building was 2 separate convents alongside each other, the buildings were eventually combined and the hotel was also the City Hall for a number of years.
The hotel offers a perfectly situated location, within easy walking distance of the Central train station and right at the heart of Amsterdam's major attractions.
The gardens of the hotel are a peaceful haven in the heart of a busy city, immaculately maintained with great attention to detail, amongst all the greenery we spotted trees full of beautifully ripe apricots!
The well known, Michelin star restaurant, Bridges was outstanding for daily breakfast, the best we have ever experienced. The newly opened Oriole garden bistro, offering indoor and outdoor dining, provided exceptional taste experiences after a long day exploring the city.
All amenities are provided from luxury spa to gym an d an indoor swimming pool and sauna.
Sofitel Legend the Grand Amsterdam is certainly an unforgettable legend.
Reviewed by: World Luxury Hotel Awards Representative Linda Cooper
To book a stay at this magnificent property simply follow the link: www.sofitel-legend-thegrand.com