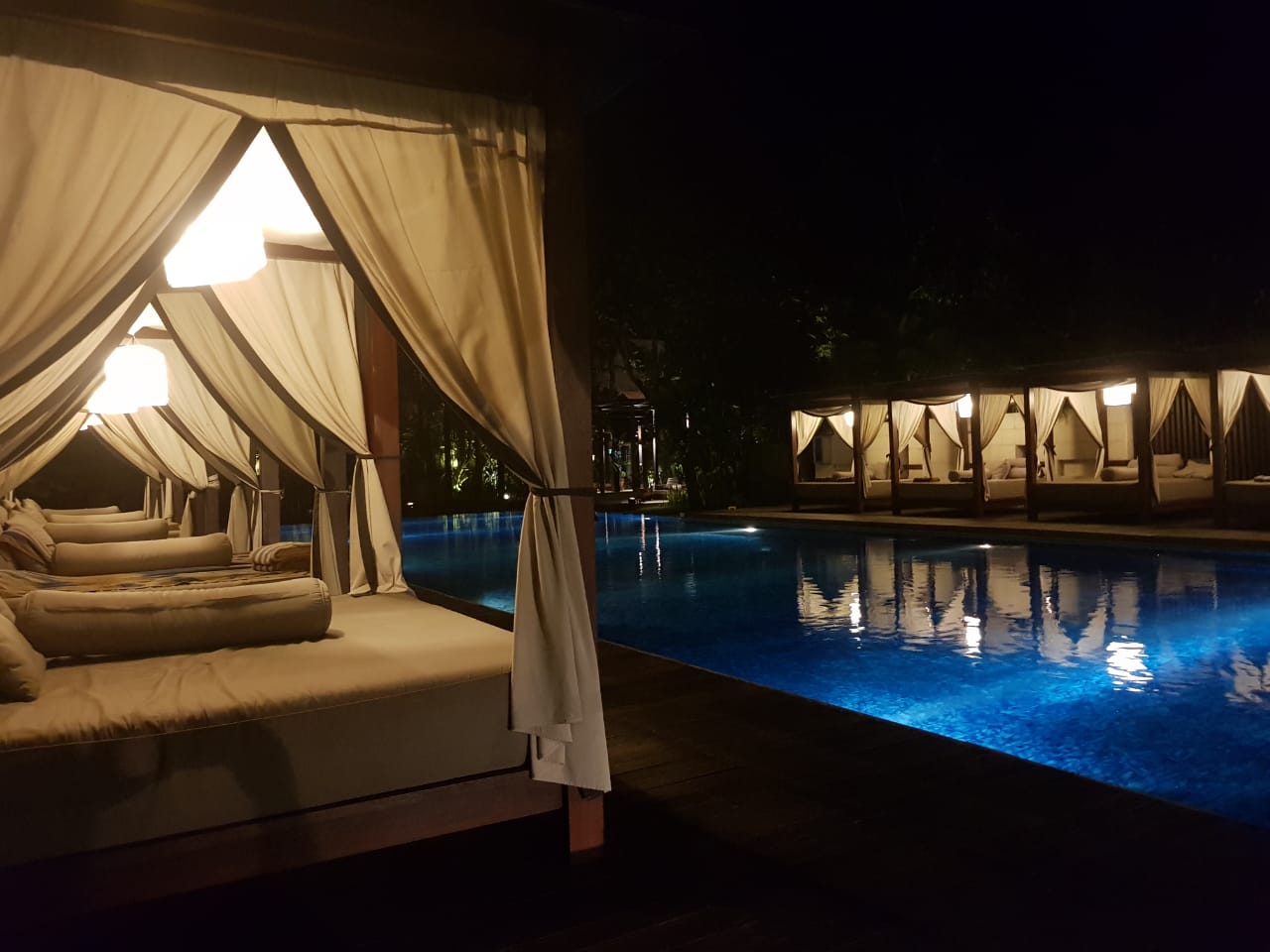 On a recent trip to Bali we were very privileged to have the opportunity to spend a night at the luxurious Conrad Bali. On arrival we were met by the charming General Manager Andreas Justkowiak, known as Andi to his friends. After checking in we were escorted to our newly rejuvenated premier rooms, which were beautifully appointed with every room having a sea view.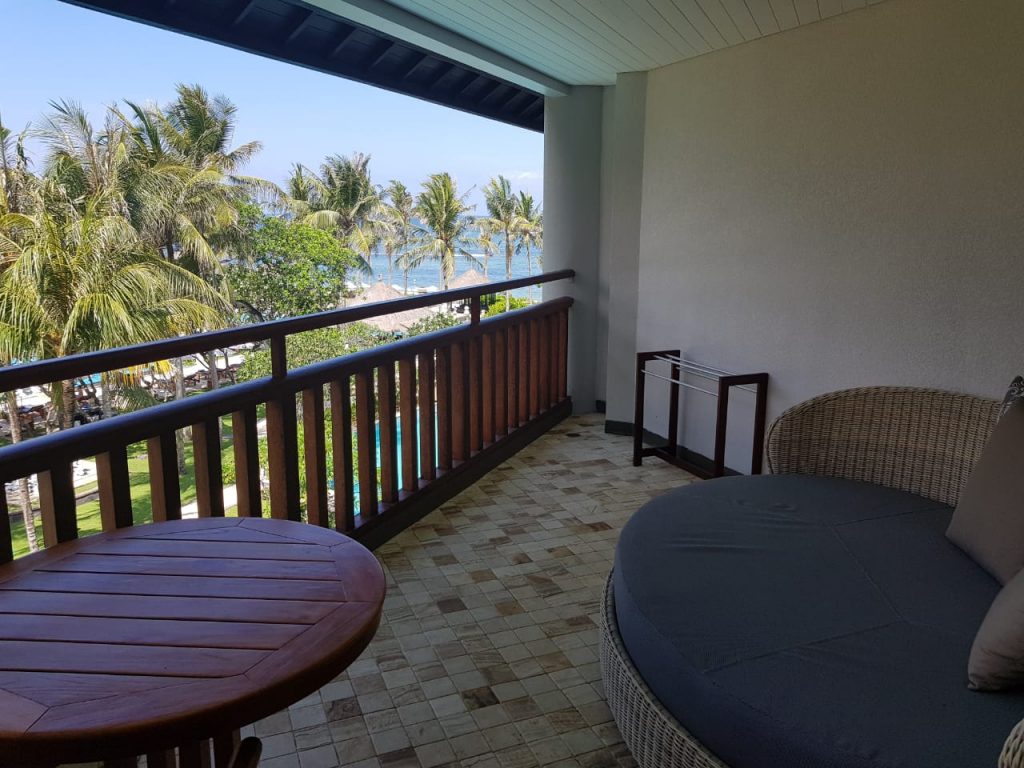 This luxury beachfront resort can be found only 12.2km from the Ngurah Rai International Airport. The Conrad is a tropical beach resort with seven hectares of lush green gardens and 350 meters of sandy beach. After a quick swim in the sea we rinsed ourselves off in the huge swimming pool which surrounds the hotel. If you are lucky enough to get a ground floor room, you will have direct access to the pool from your balcony. It was now time for lunch, which was served to us at the pool-side by a smiling and friendly waiter. The menu from the Azure Bar and Restaurant is substantial and caterers for all dietary requirements.

Conrad Bali has 358 guest rooms all with panoramic views of the ocean, pools and gardens. The exclusive Conrad Suites are located in a private wing, offering privacy and personalised service. This tropical paradise offers many tempting dining options, plenty of meeting space for all occasions, and offers leisure facilities including the state-of-the-art Jiwa Spa.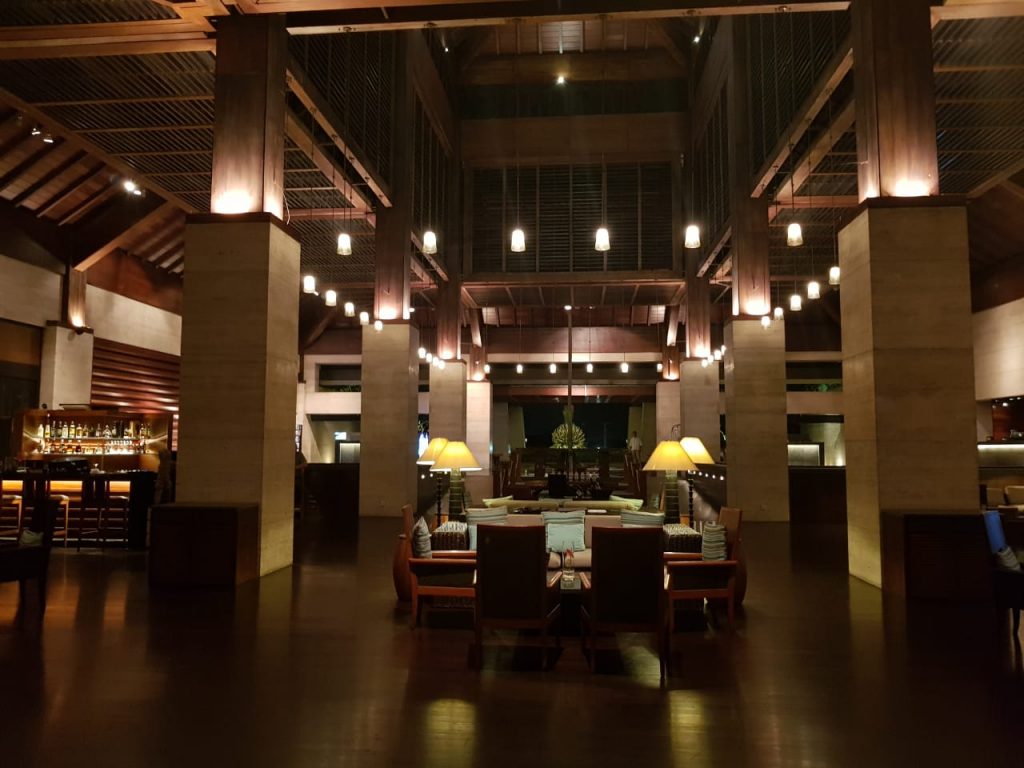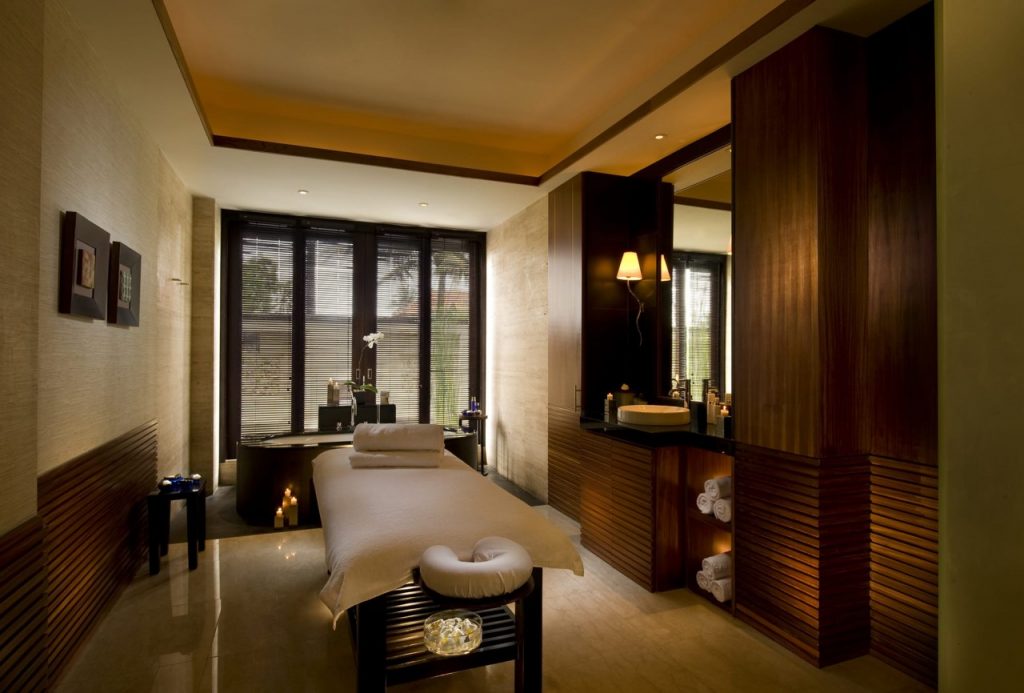 We were very lucky to have been shown around the hotel by the Assitant Director of Sales, Harry Purnama, who recommended we try the Suku Japanese Restaurant for dinner. We were very impressed by the atmosphere, service and a delicious menu which includes some very good sushi.
On our tour Harry showed us the unique "Infinity", a majestic glass structure and one of Bali's largest modern beachfront wedding venues. There was actually a wedding happening at the time of our visit.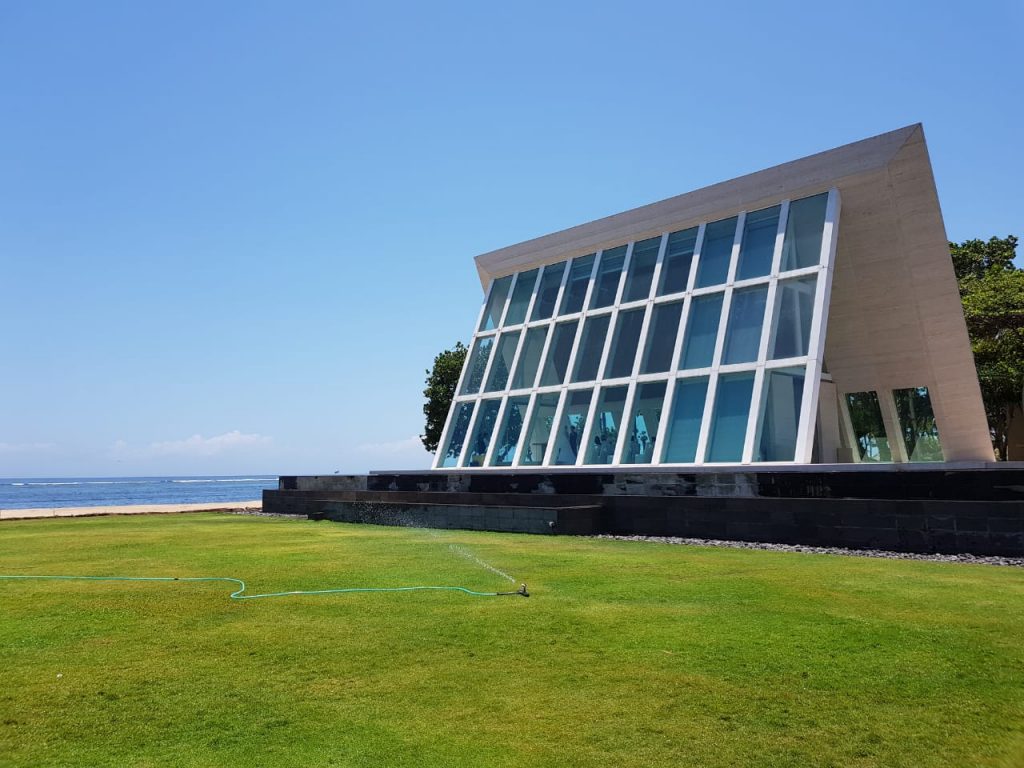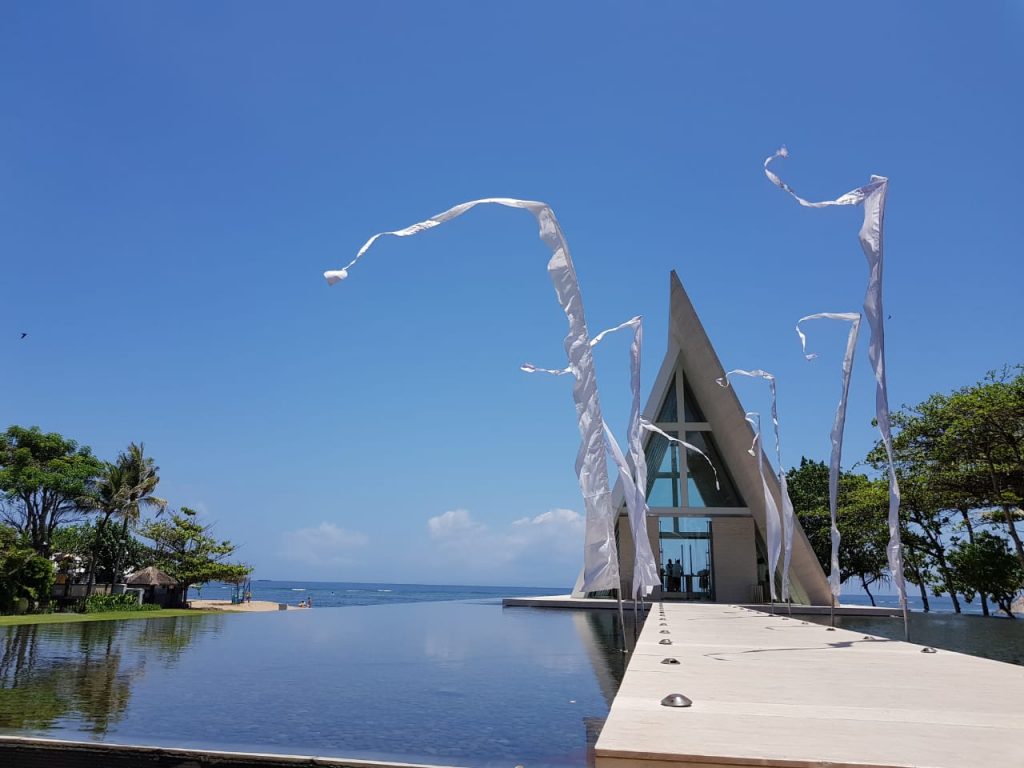 We truly enjoyed our stay at this magnificent hotel even if it was just for one night.
I can definitely recommend the Conrad Bali – one of Bali's finest hotels.
Reviewed By Michael Hunter Smith – World Luxury Hotel Awards Marketing Director
To book click the link below