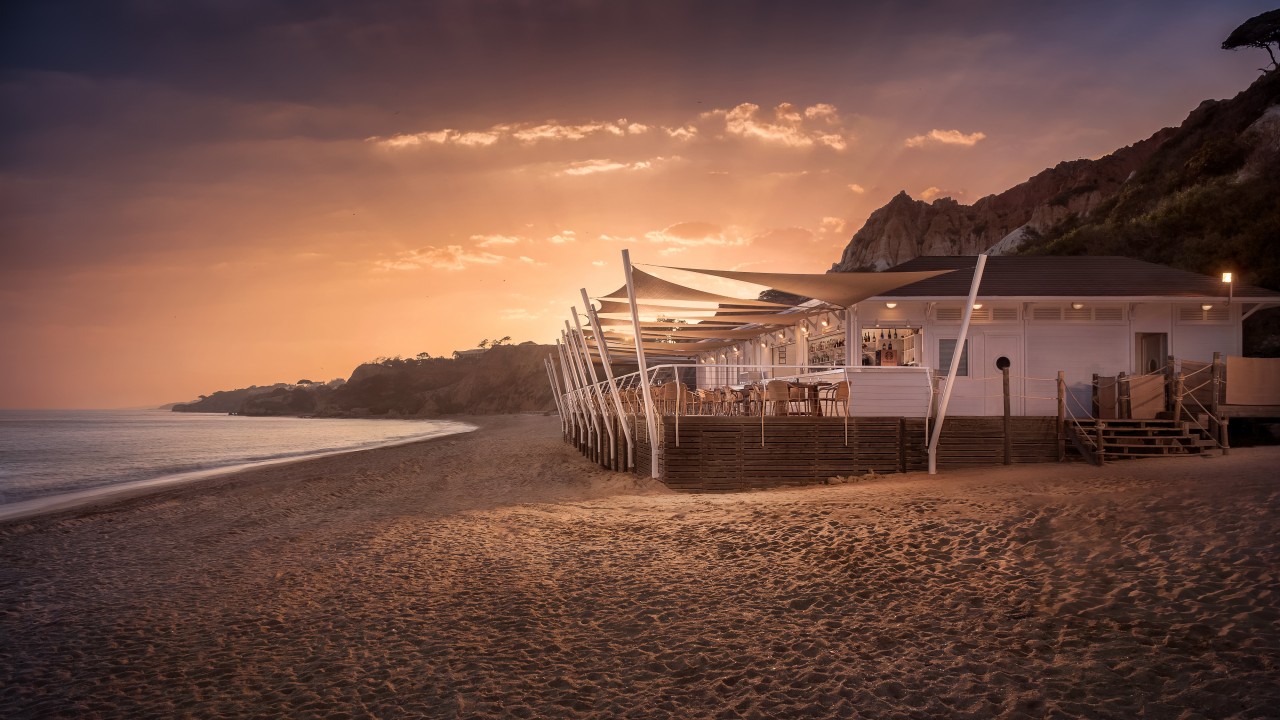 Pine Cliffs resort is located in the Algarve with one of the most beautiful beaches in the world. When you drive through the resort you feel like you're driving through a beautiful little town.
Upon check in, we were greeted by friendly staff and promptly taken to our room. We stayed in a deluxe room on the 2nd floor, with a balcony overlooking the Resort. The bed was very comfortable, and the interior of the room was beautifully designed.
There are multiple swimming pools at the hotel and the gym and indoor pool overlooks the Resort grounds. To get to the beach, you need to take an elevator from the hotel down to ground level.
On the pathway to the beach you are surrounded by the most beautiful and unique red cliffs. On the beach there are complimentary lounger chairs and towels. There is also a boathouse with many water activities including jet skis.
The beach restaurant called Mare, was a great dining experience. The food was delicious, and you have a great view of the ocean and beach. For sun downers we went to the Mirador champagne bar. When the sun hits the red cliffs its almost like they glow, it was a breathtaking view.
Dinner at Yakuza was amazing, it is a Japanese inspired restaurant. I would eat there every night if I could. We had two breakfast options every morning and both were great. A huge selection of food is on offer along with great service.
Overall Pine Cliffs was an amazing experience, we wish we never had to leave the Resort because they literally have everything you want inside the resort. Highly recommended and I would love to visit again soon.
Reviewed by Kayla Lourens – World Luxury Hotel Awards Representative
To book a stay in paradise: