Al Mashreq Boutique Hotel
Riyadh, Saudi Arabia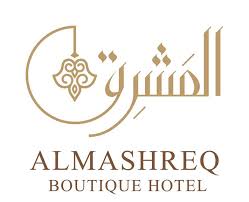 Riyadh, Saudi Arabia
Al Mashreq Boutique Hotel
Riyadh, Saudi Arabia
Al Mashreq Boutique Hotel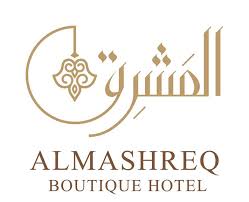 Al Mashreq Boutique Hotel - Small Luxury Hotels of the World.
Exceptional location in down town Riyadh within the Home Offices Complex at the intersection of the vibrant Al Urubah and Prince Turki Roads' in an area encountered with palm trees, green landscape and water fountains …

" A Boutique Hotel in the heart of the Capital "

Classic themes and Arabian tradition meet at Al Mashreq. Its luxurious guest rooms and suites feature captivating Andalusia themes, with an array of food and beverage options from across the globe.

The hotel stands apart as the finest and as the first Luxury Boutique Hotel in Riyadh and for its highly individualistic architecture and its commitment to offering the highest service standards. As part of the portfolio of Tatweer Holding, the hotel has set its own unique niche with its inimitable design and superior location.
Al Mashreq Boutique Hotel features 71 cozy rooms and suites with rich décor and interior; a showcase of Arabian taste with state of art technology.
The Hotel offers a complimentary wireless Internet connection, Mini-Bar and snacks, Tea and Coffee facility, and access to Business center and Mashreq Spa.
Features & Facilities
Spa
Restaurants
Meetings & Events
Wi-Fi
Suites
Mini Bar
Coffee & Tea Facilities
Business Centre
Wedding Facilities & Services
Hammam
Fitness Centre
Indoor Pool