2L De Blend – Utrecht – The Netherlands
Utrecht, The Netherlands

Utrecht, The Netherlands
2L De Blend – Utrecht – The Netherlands
Utrecht, The Netherlands
2L De Blend – Utrecht – The Netherlands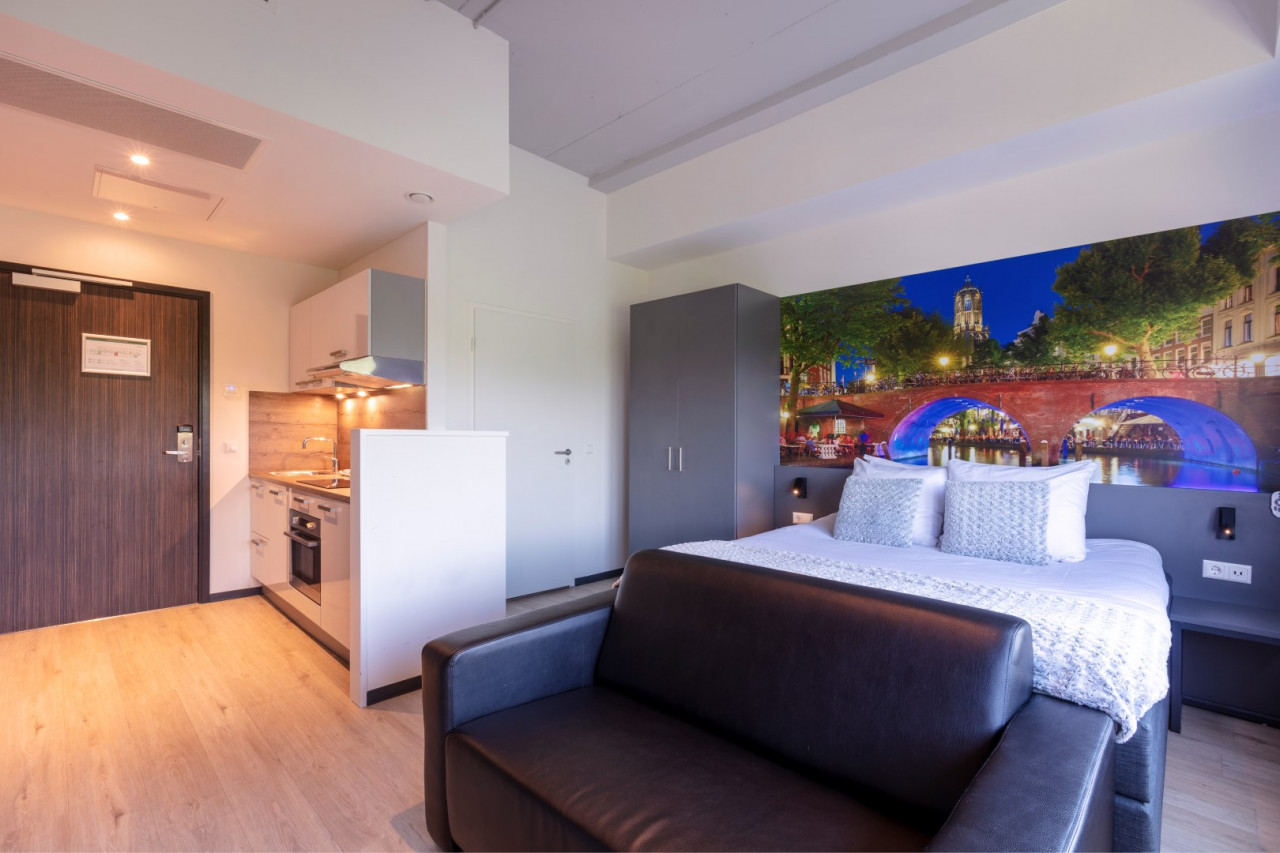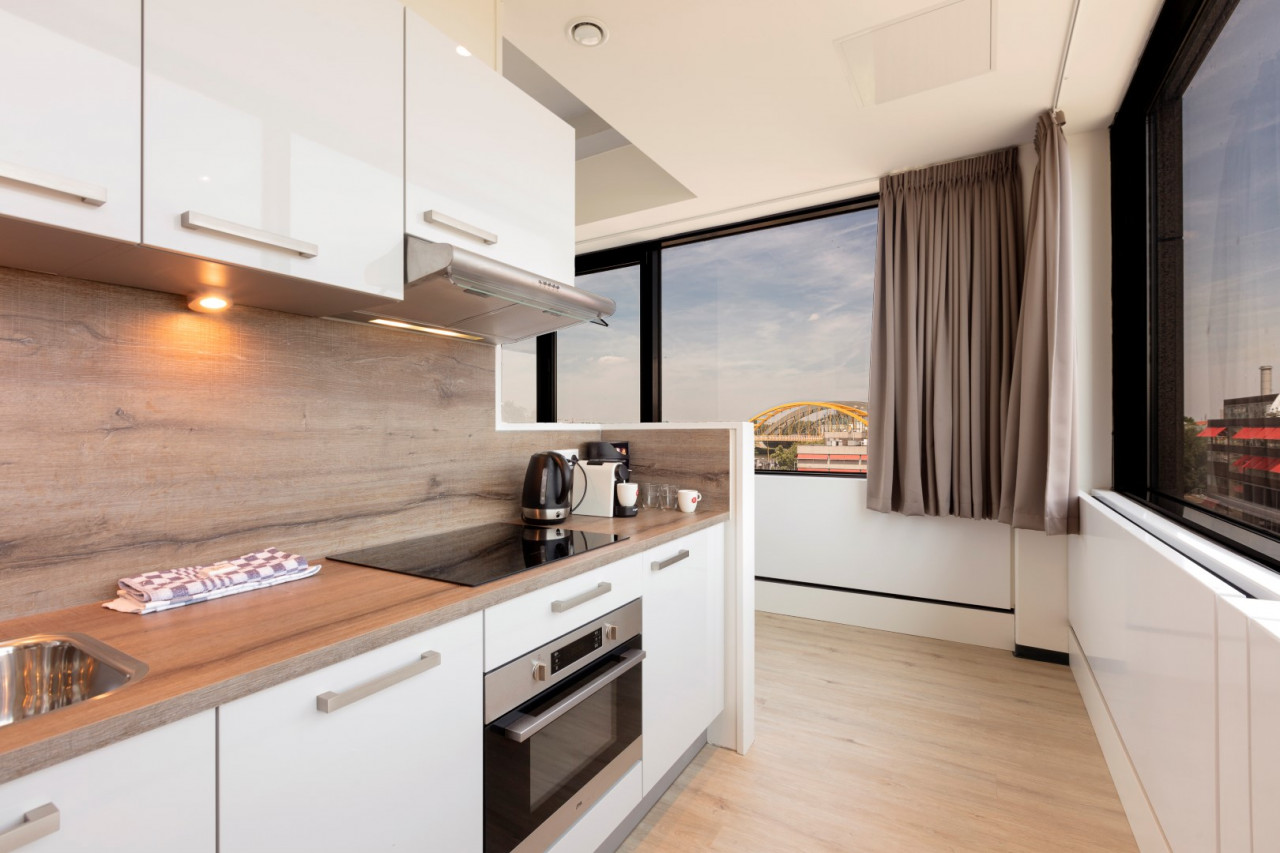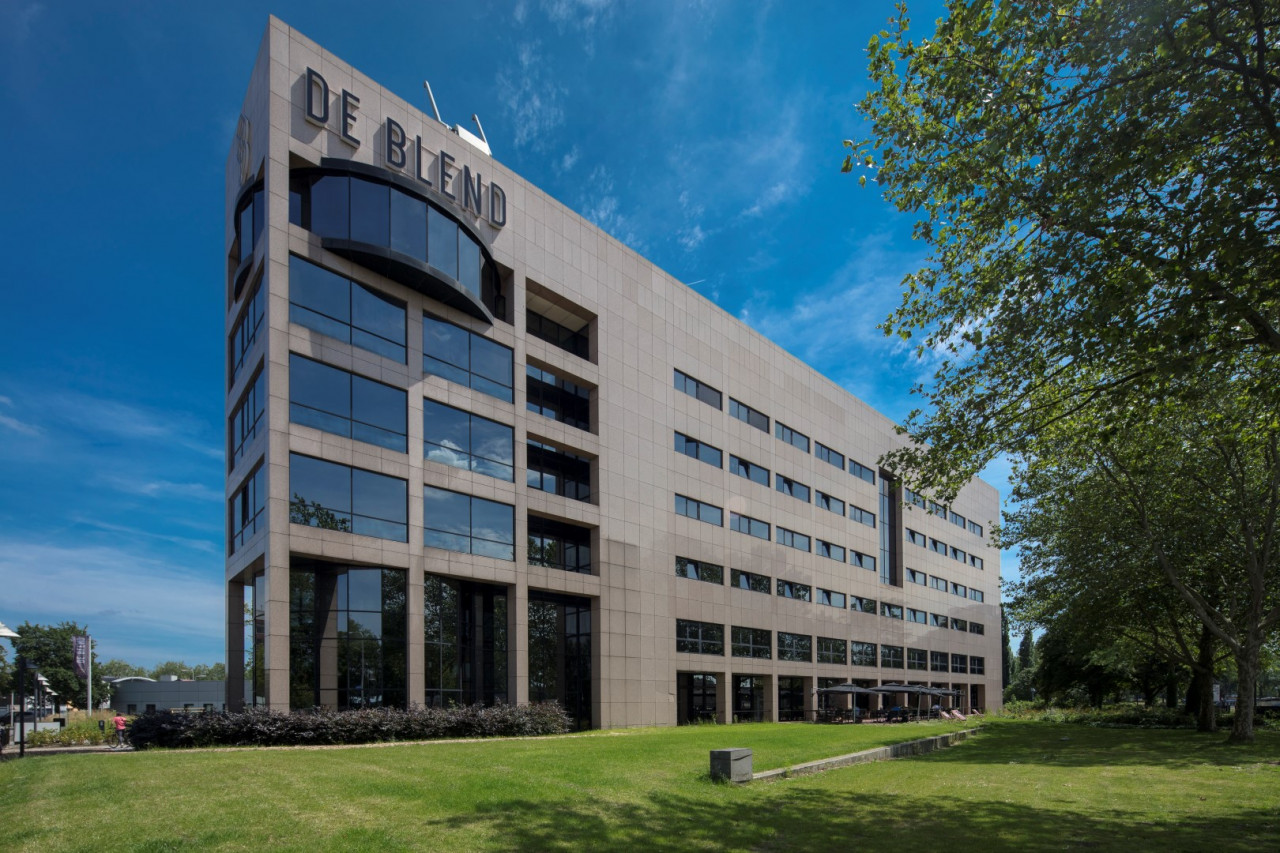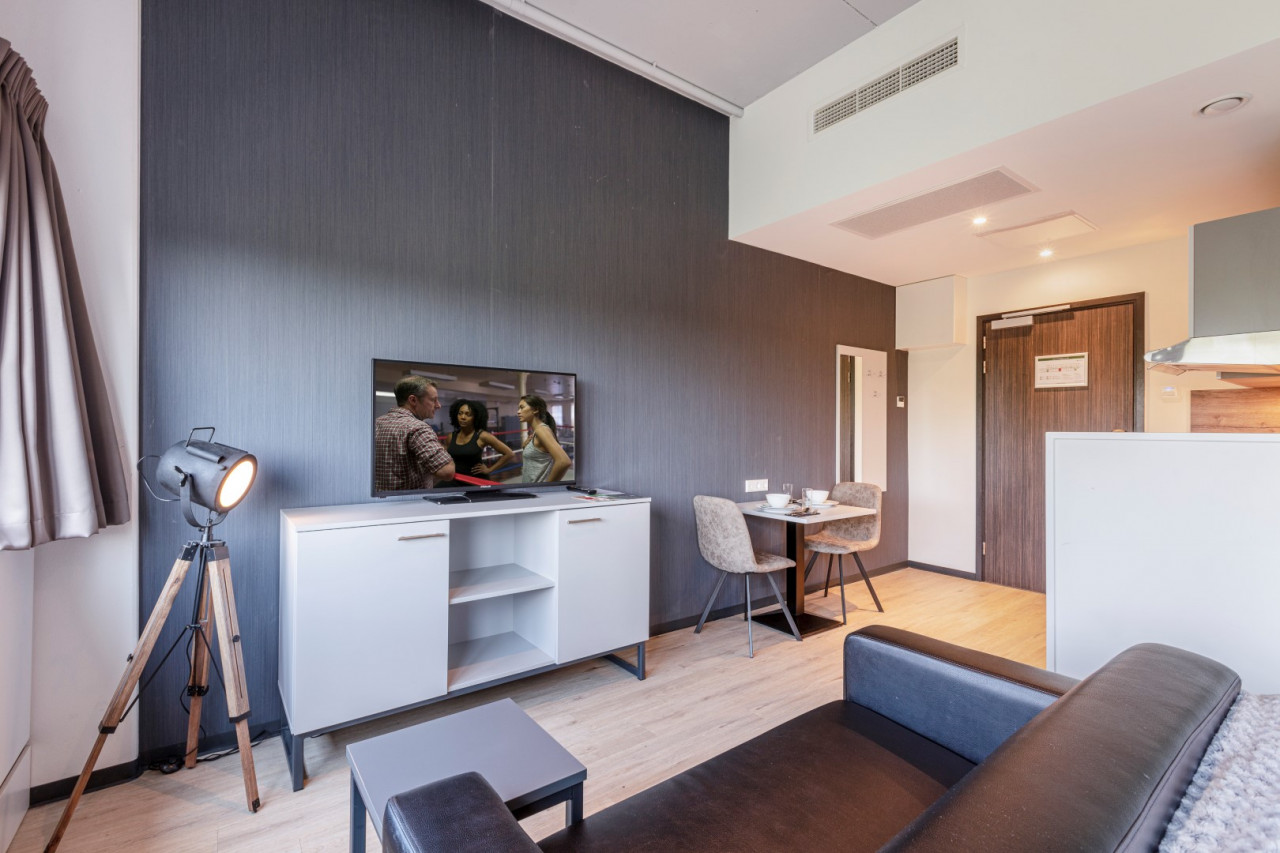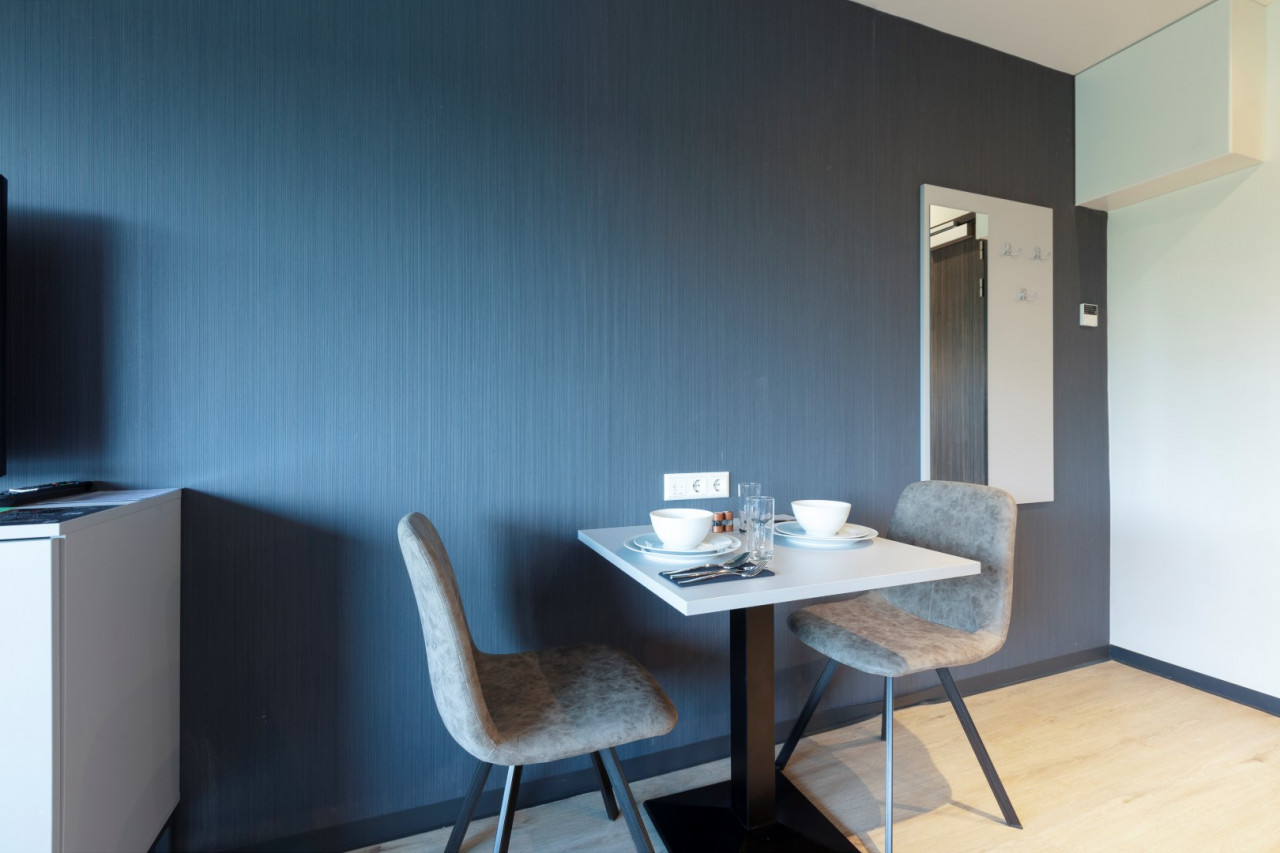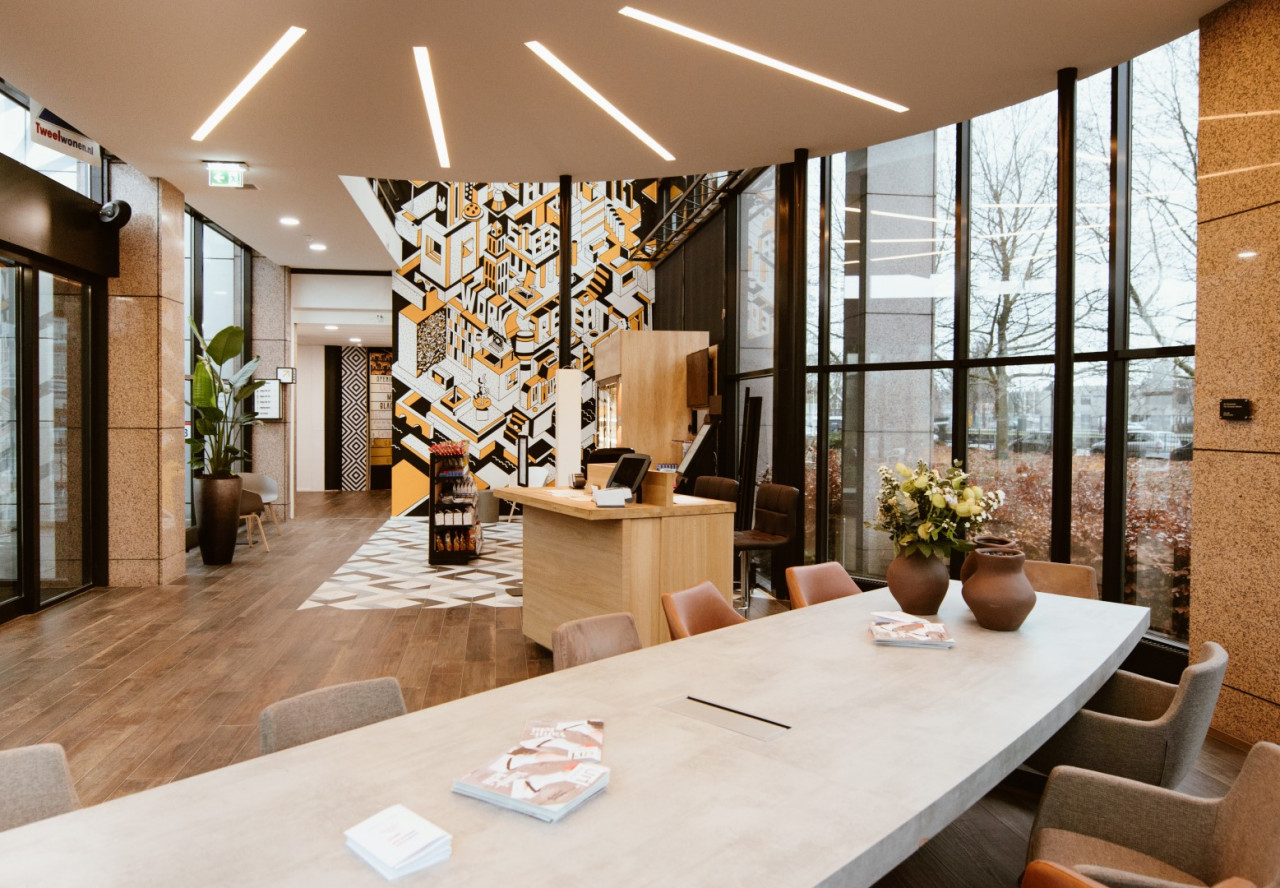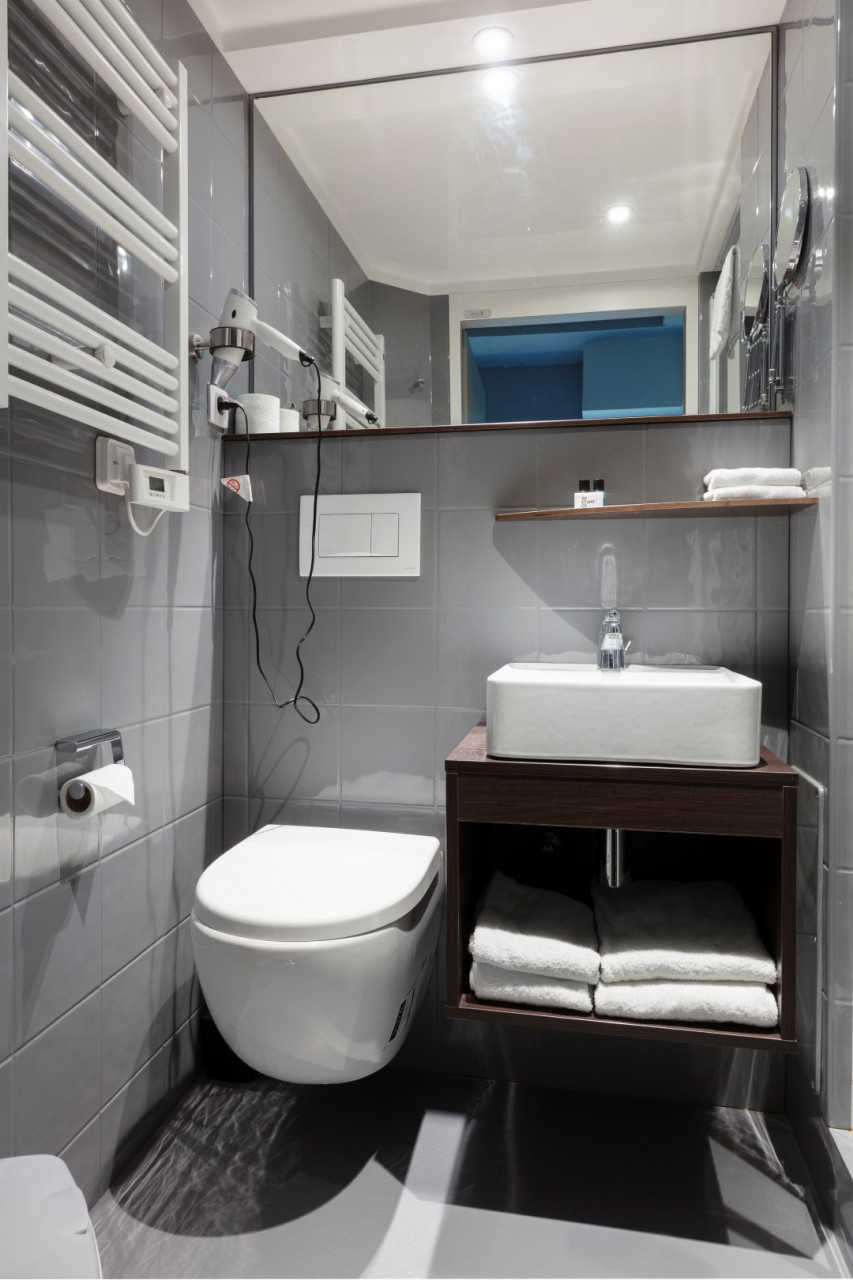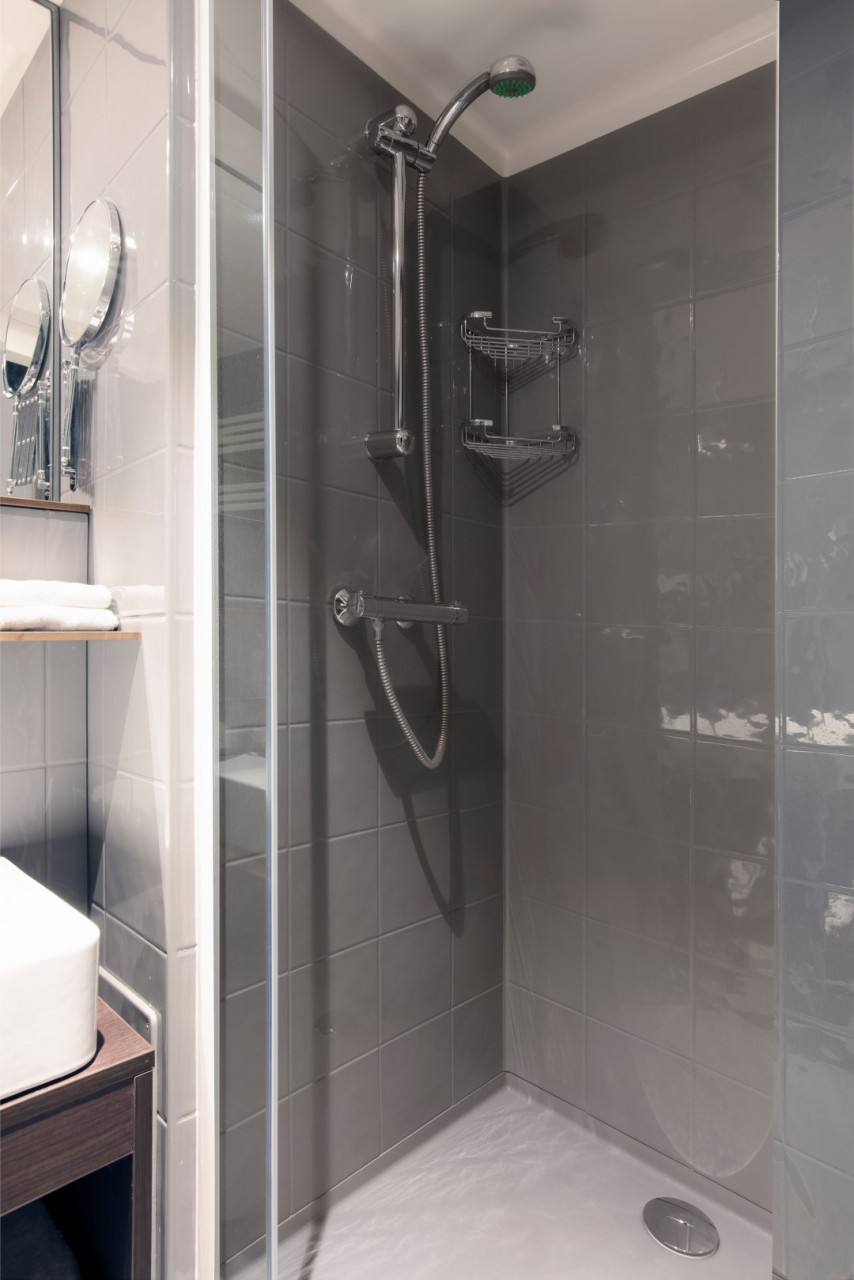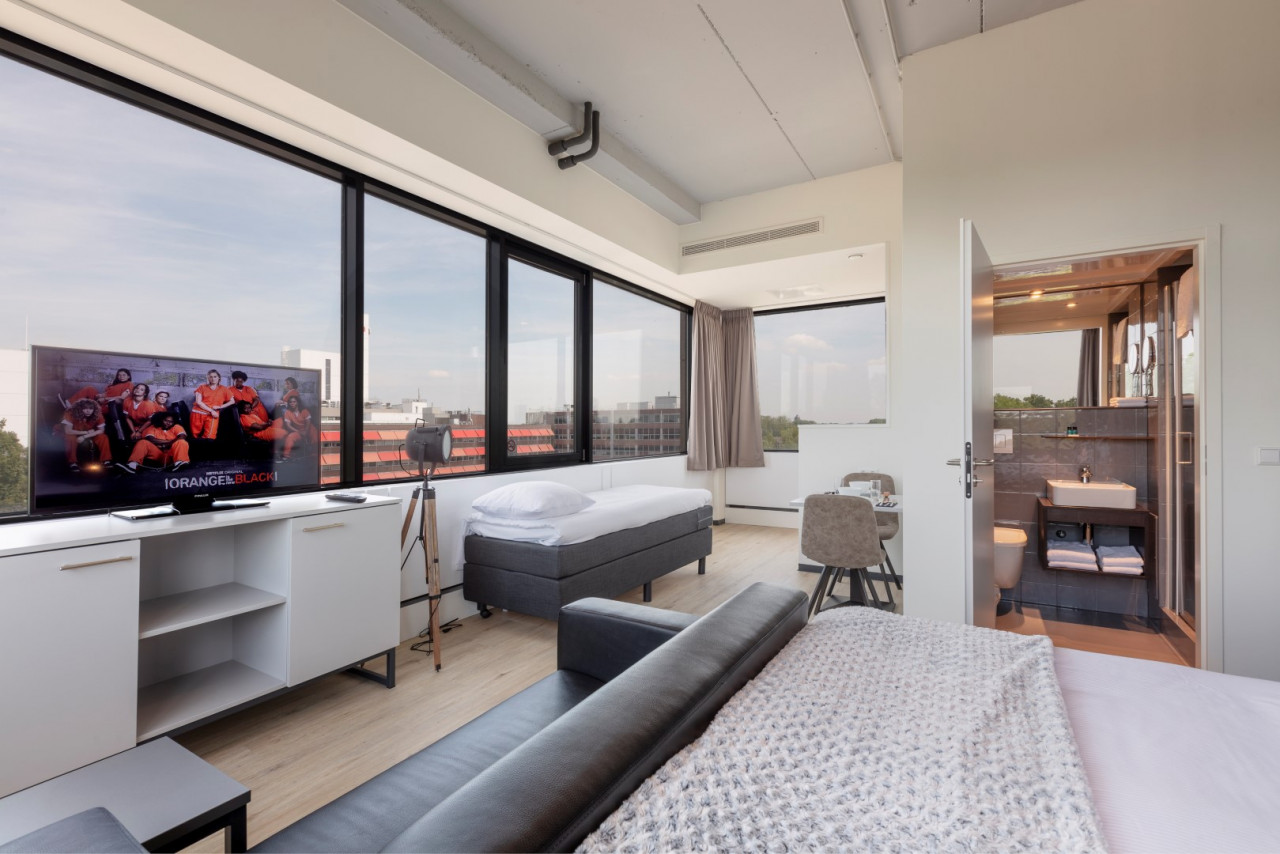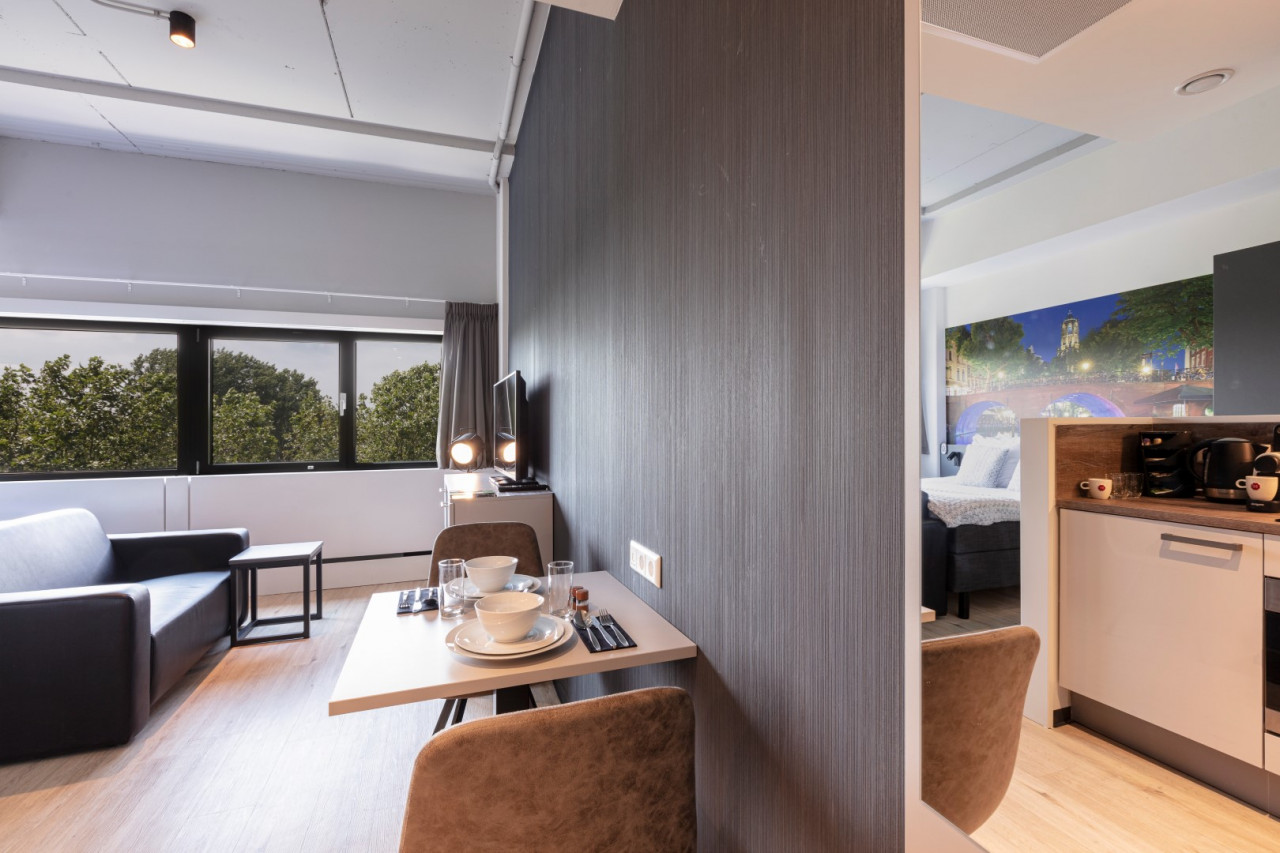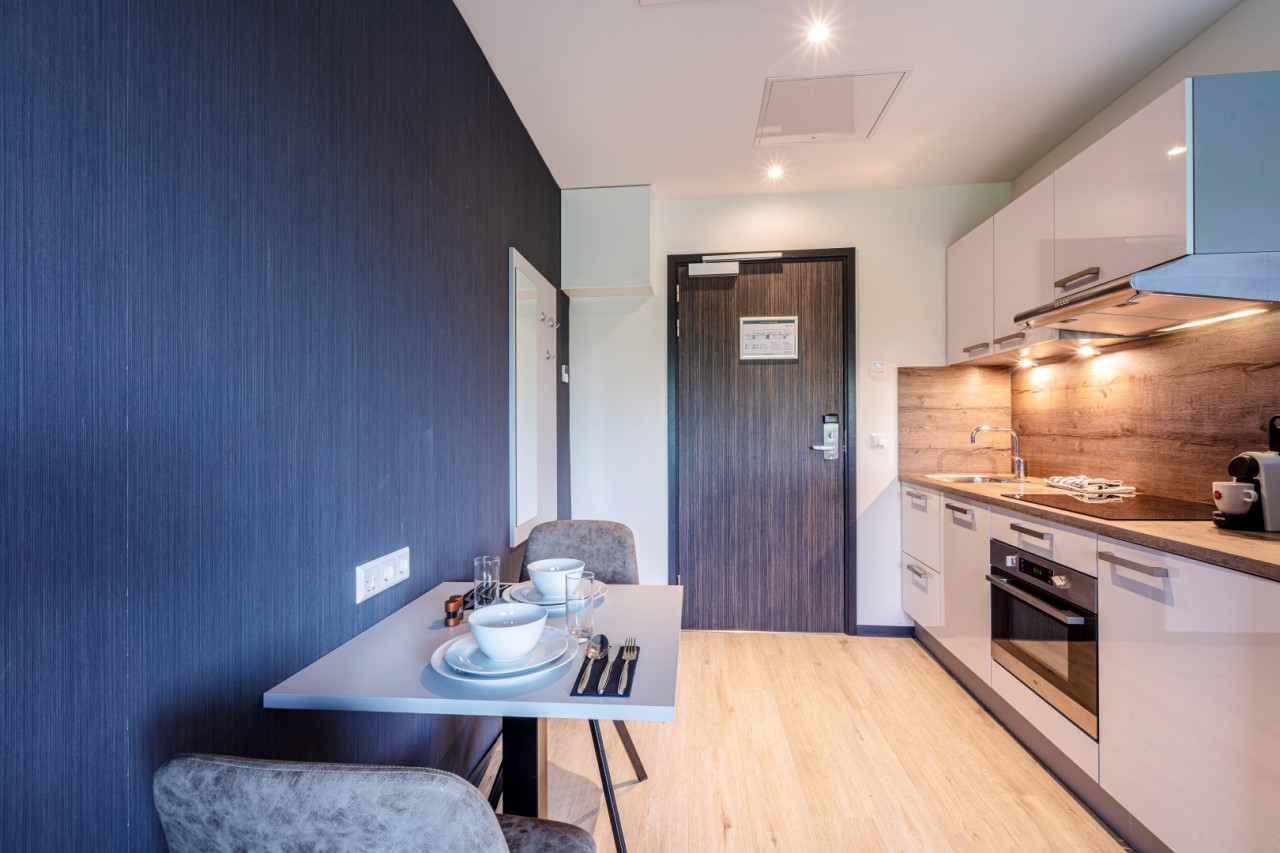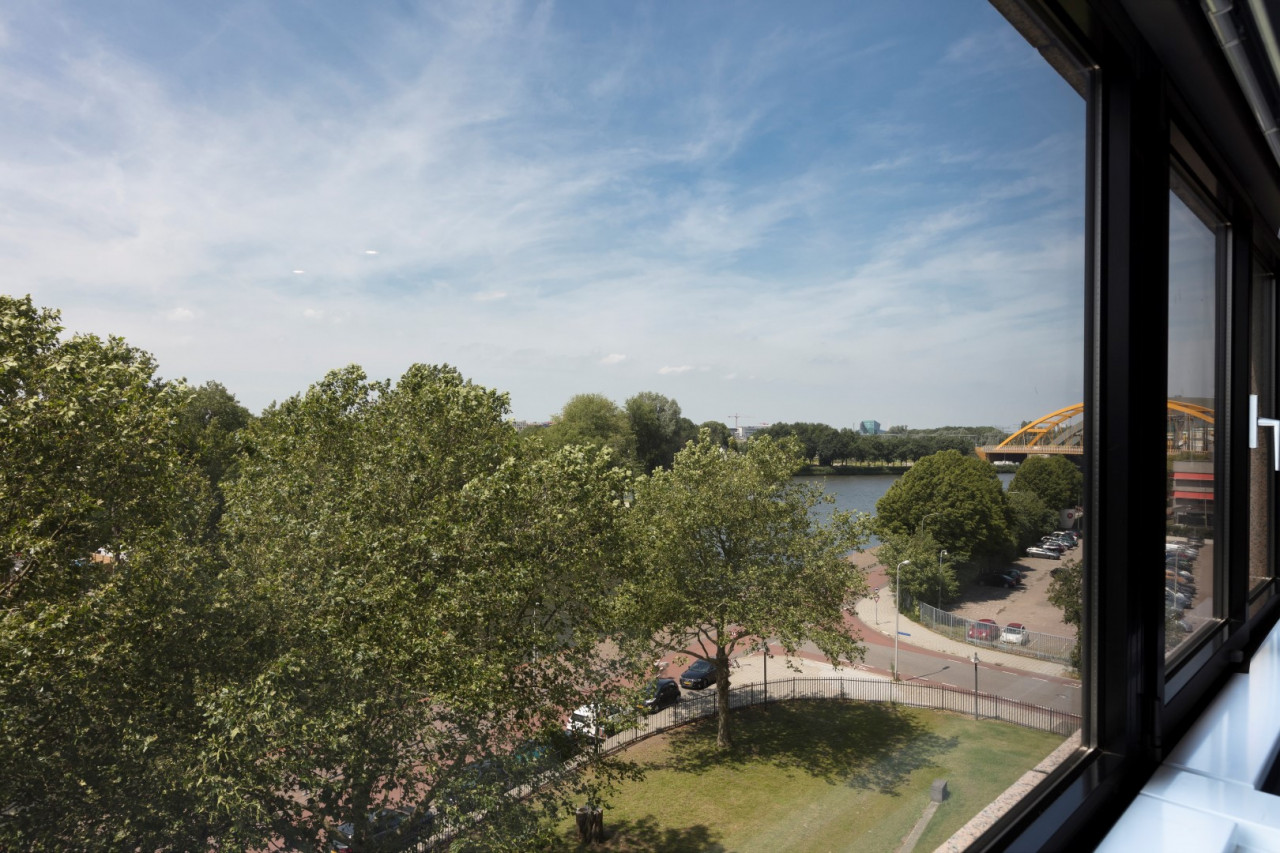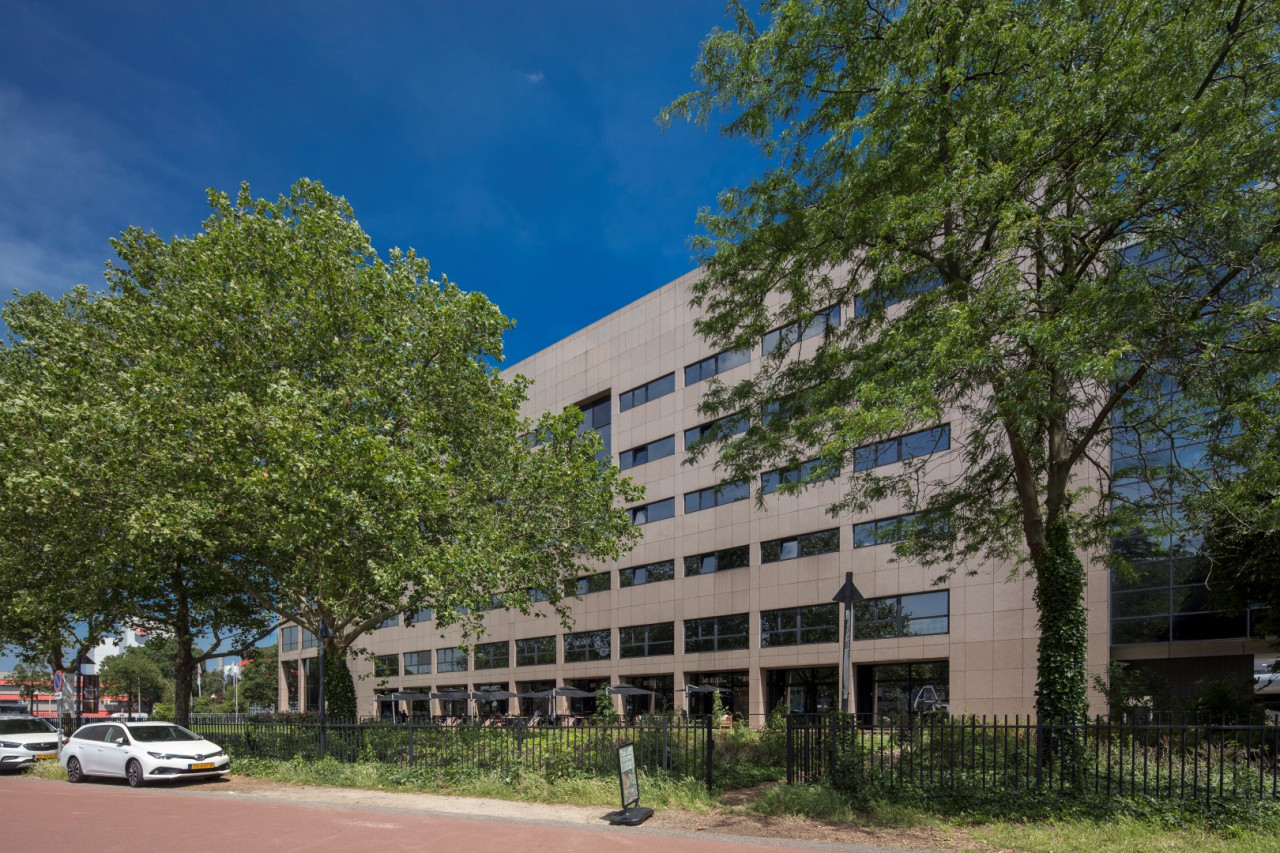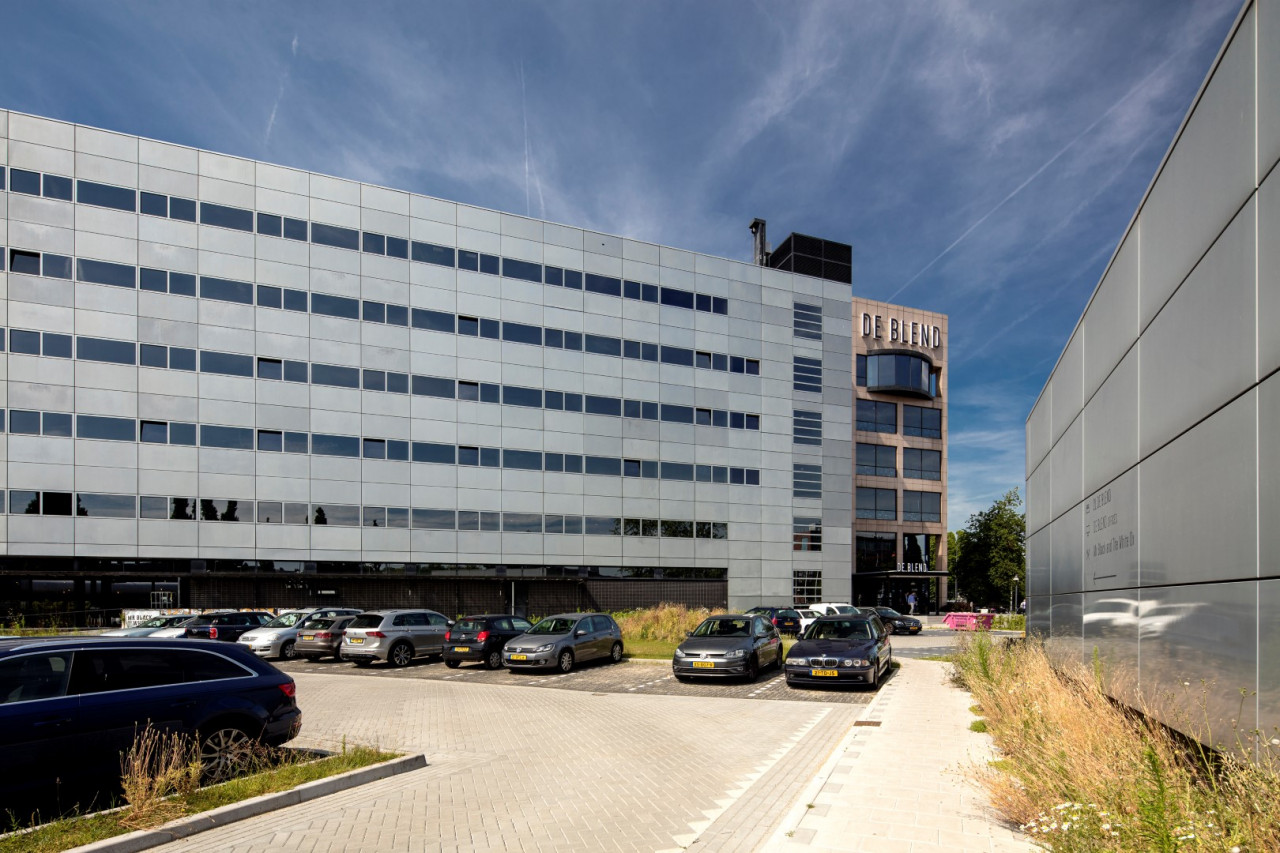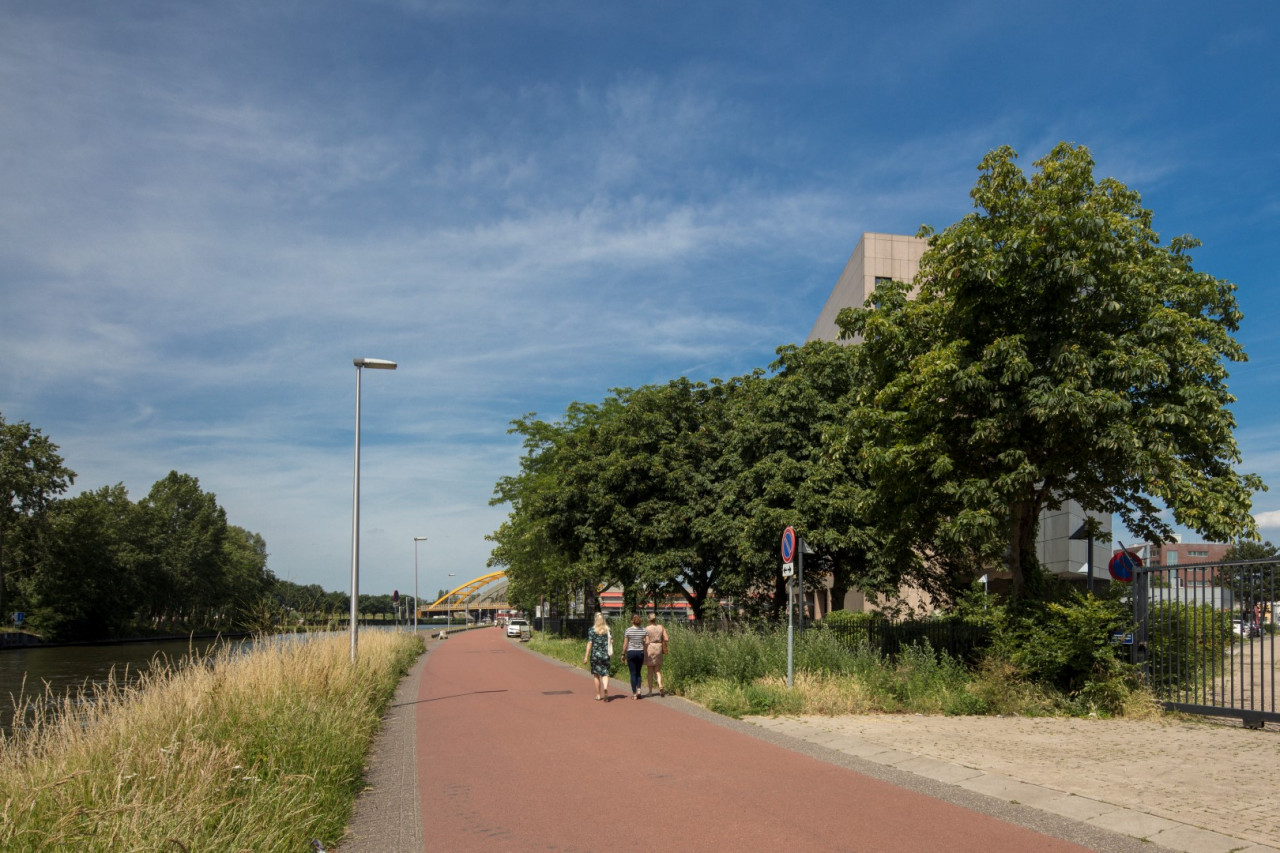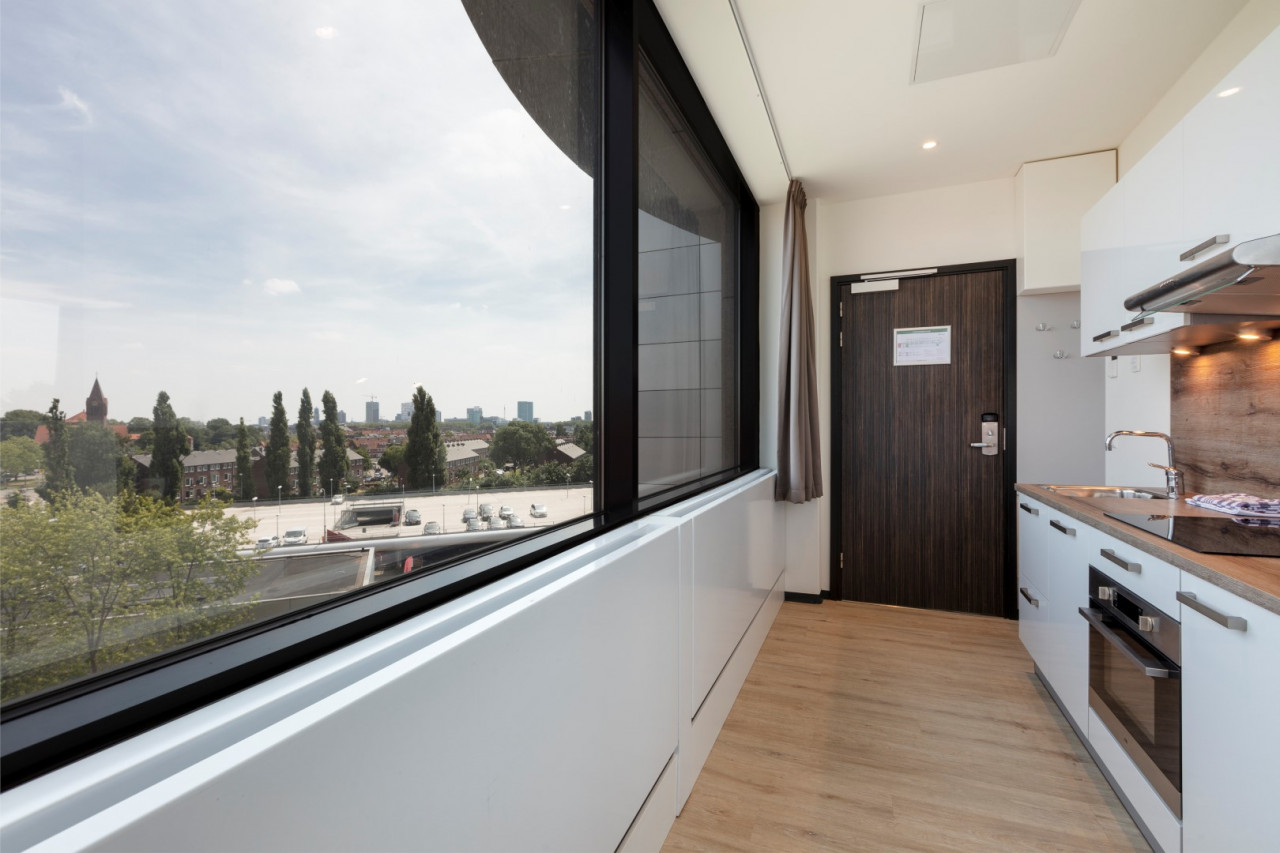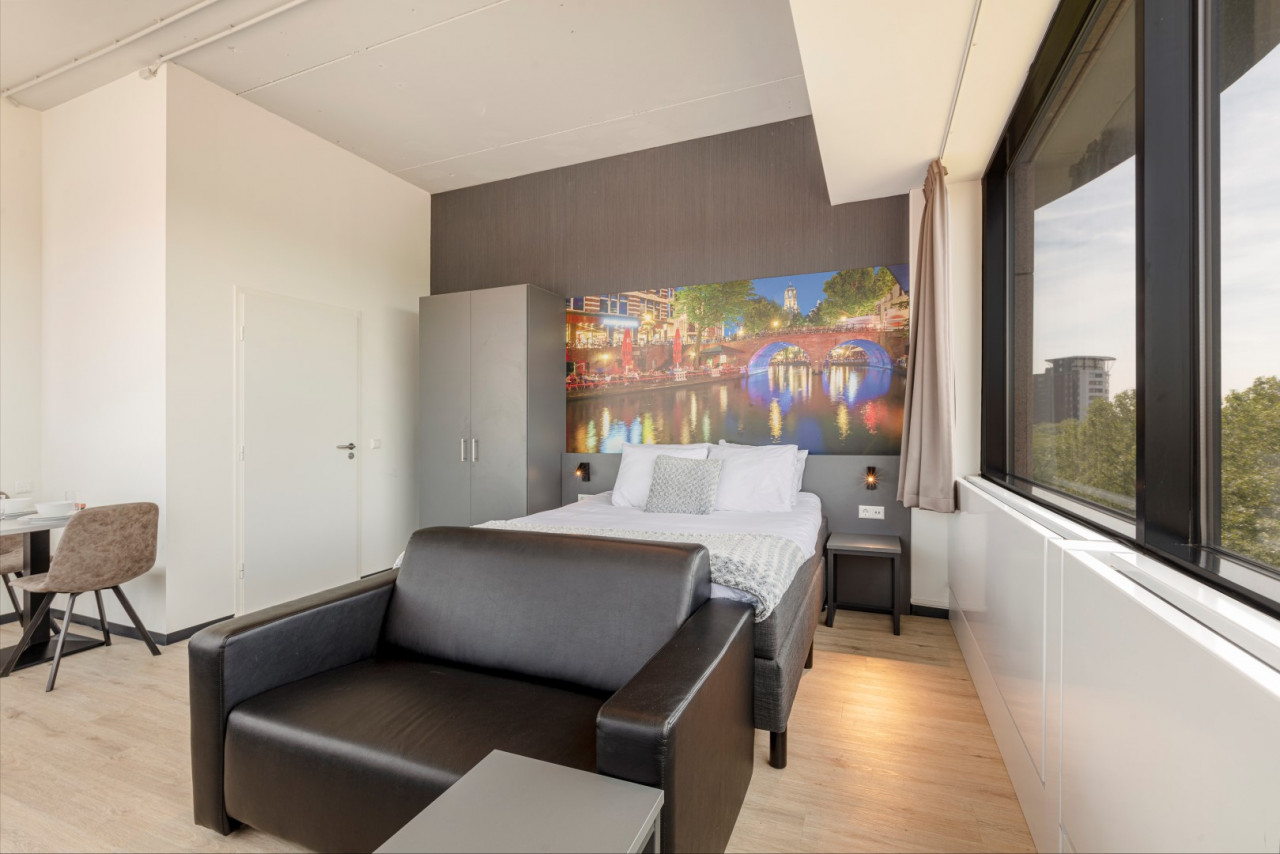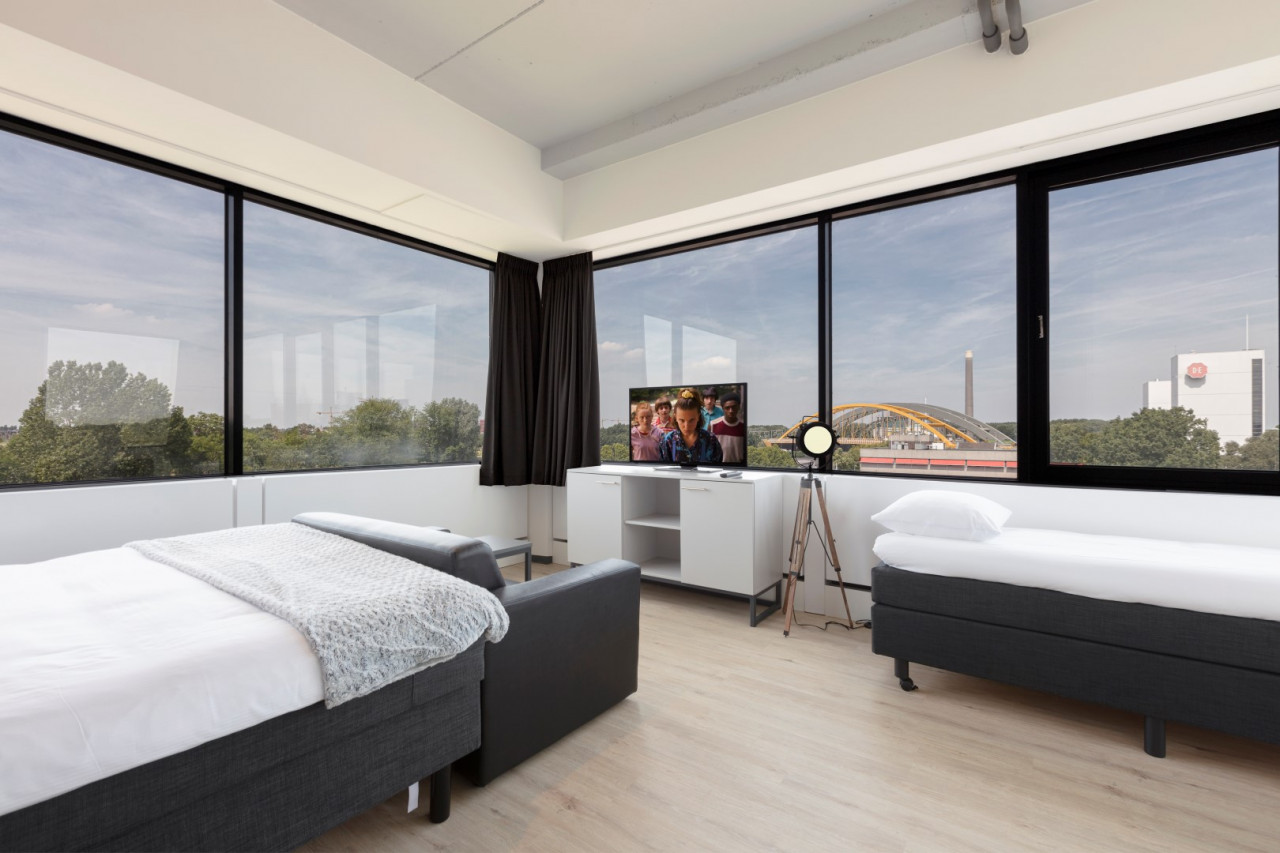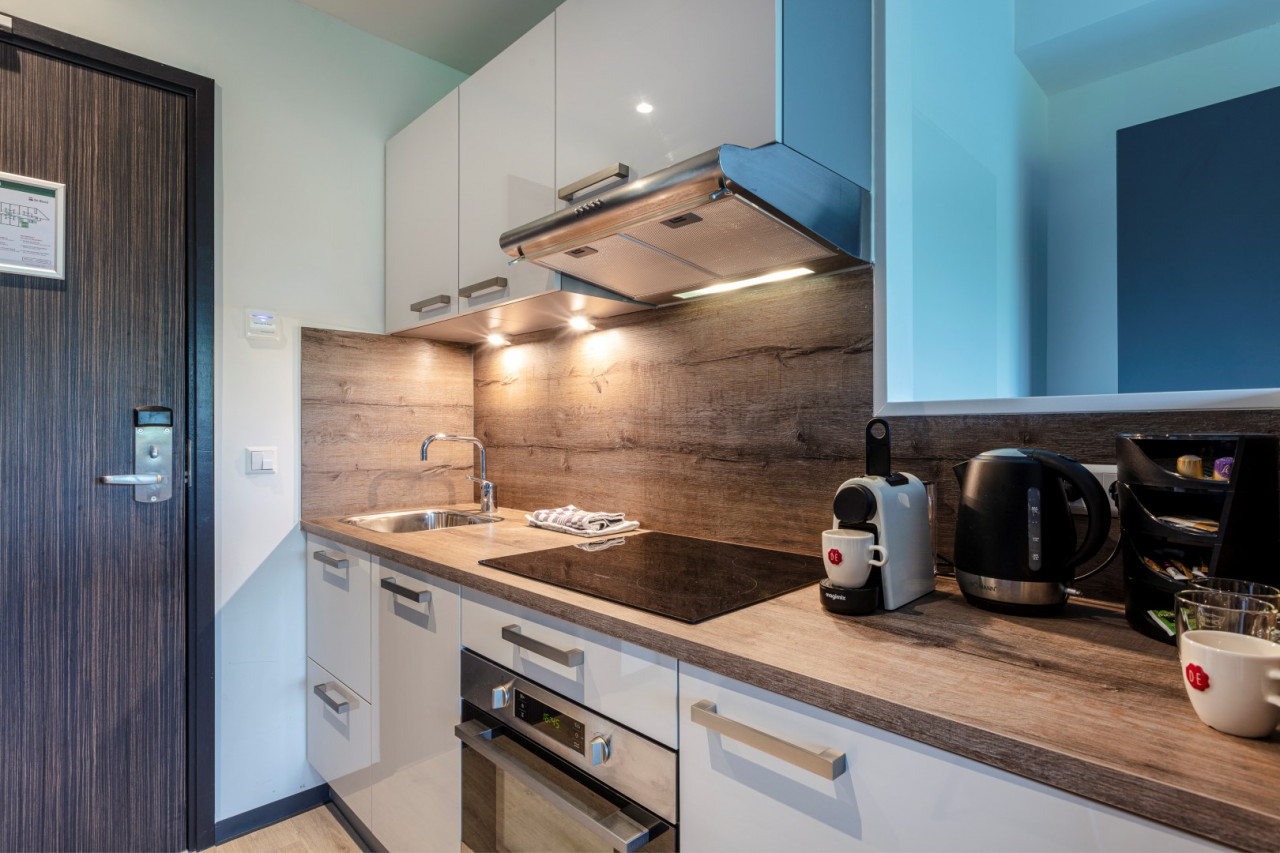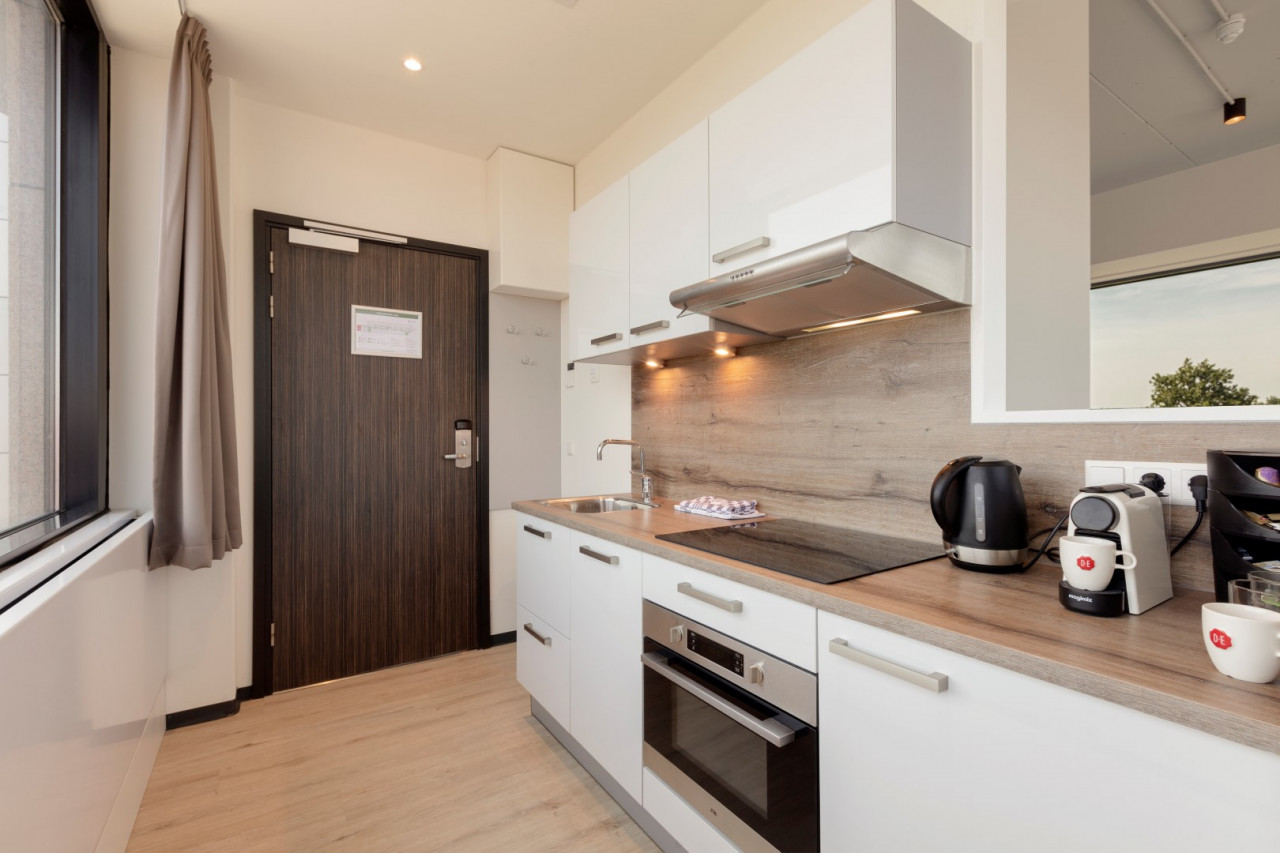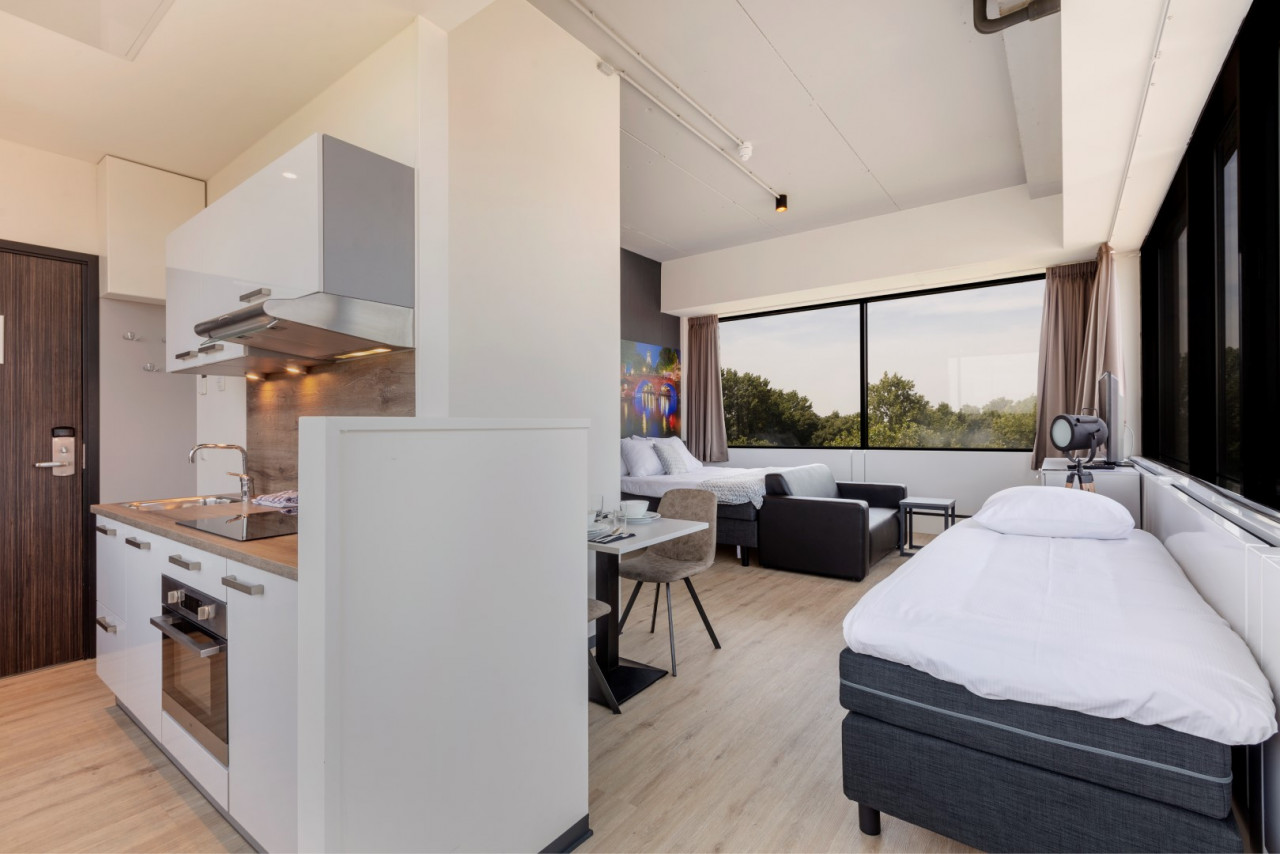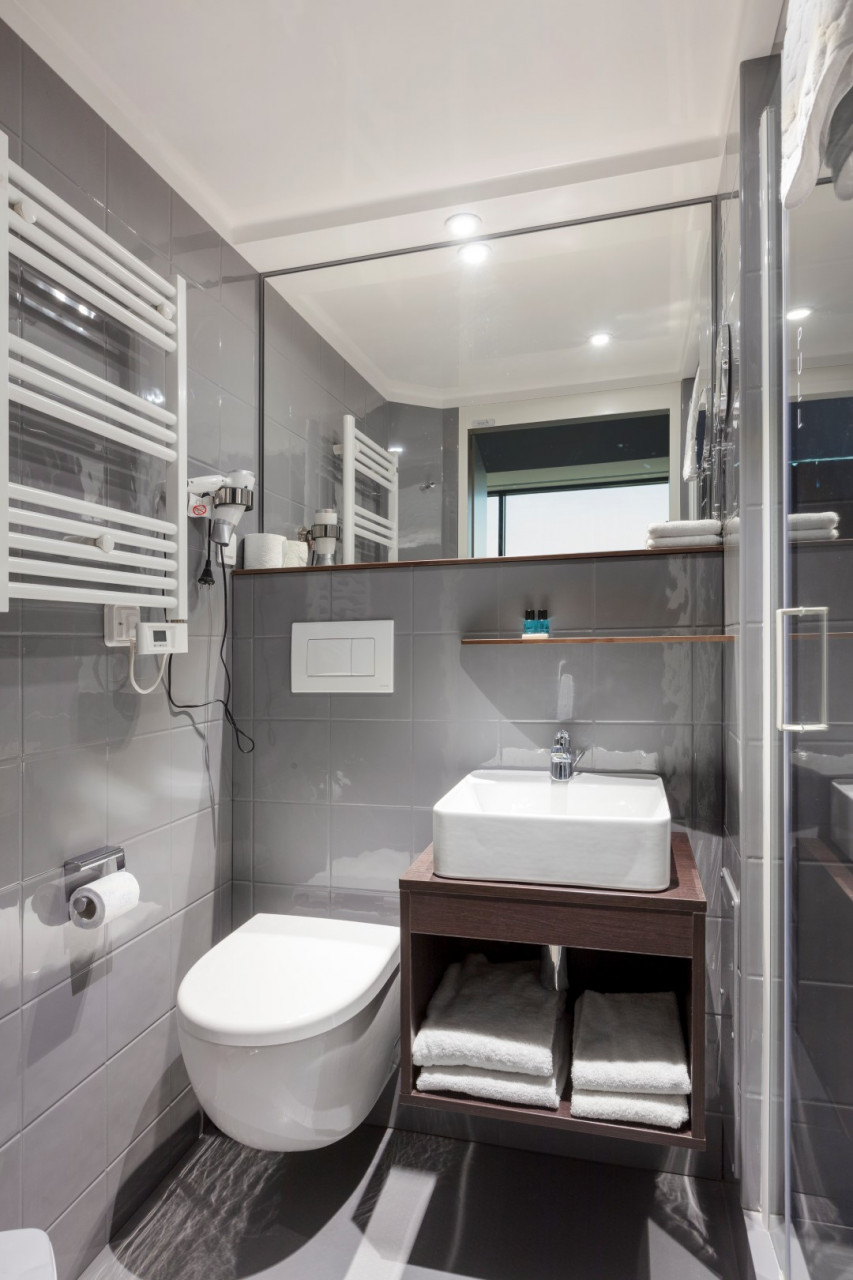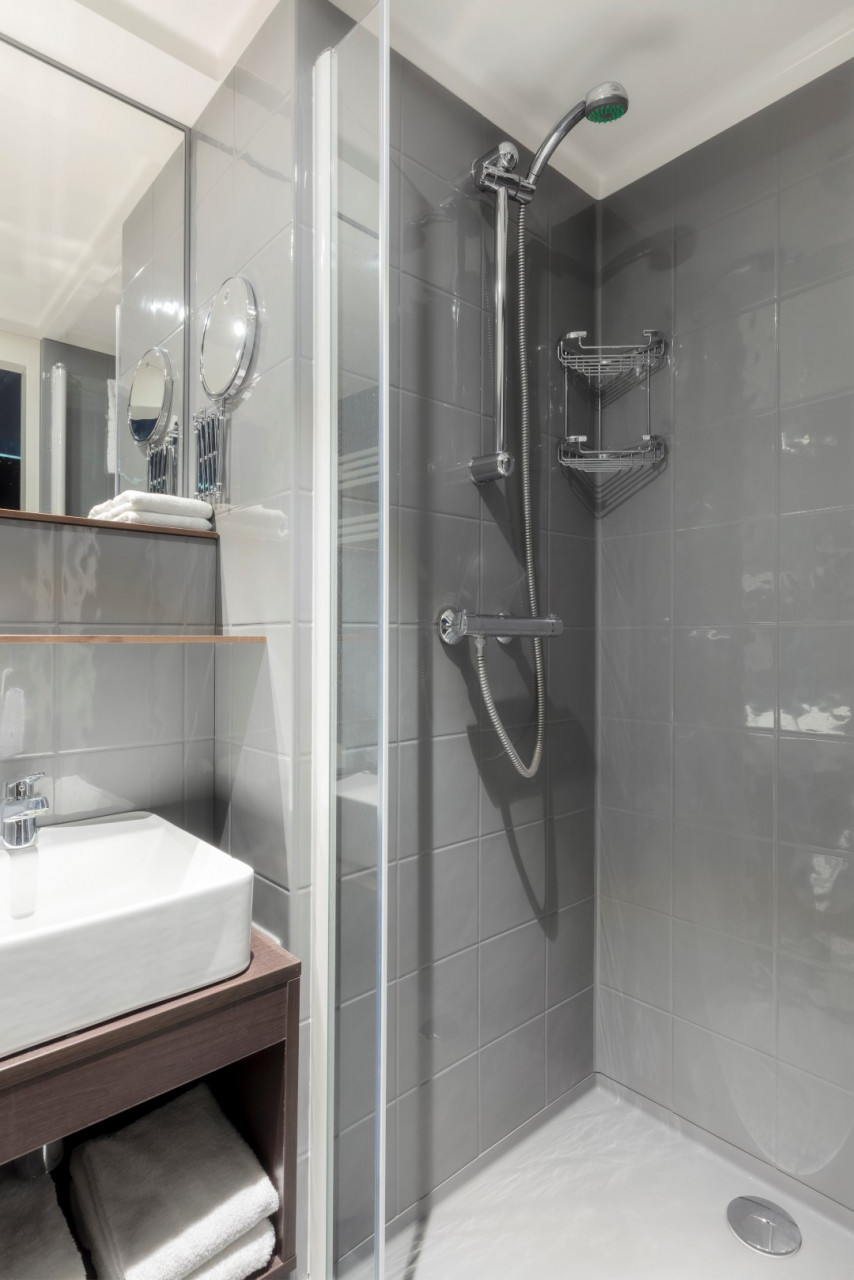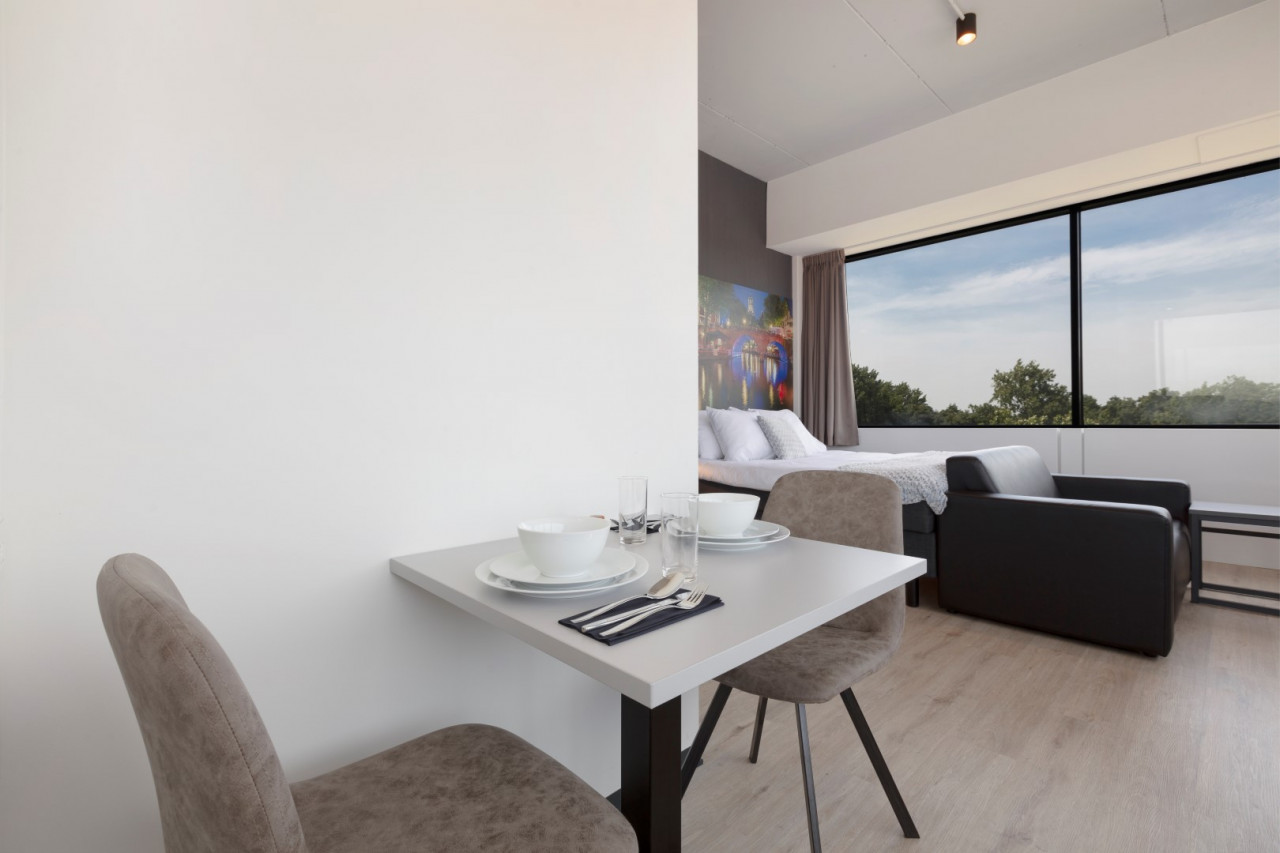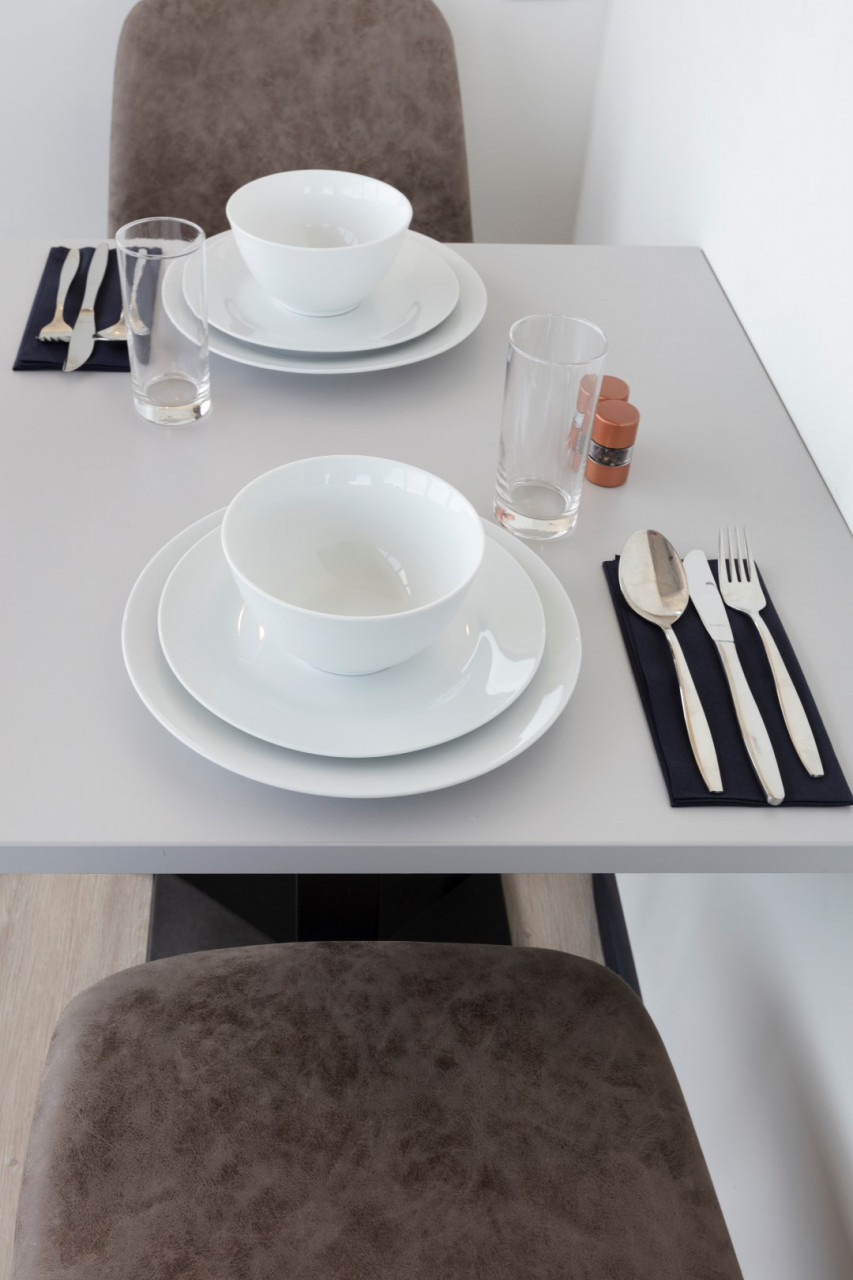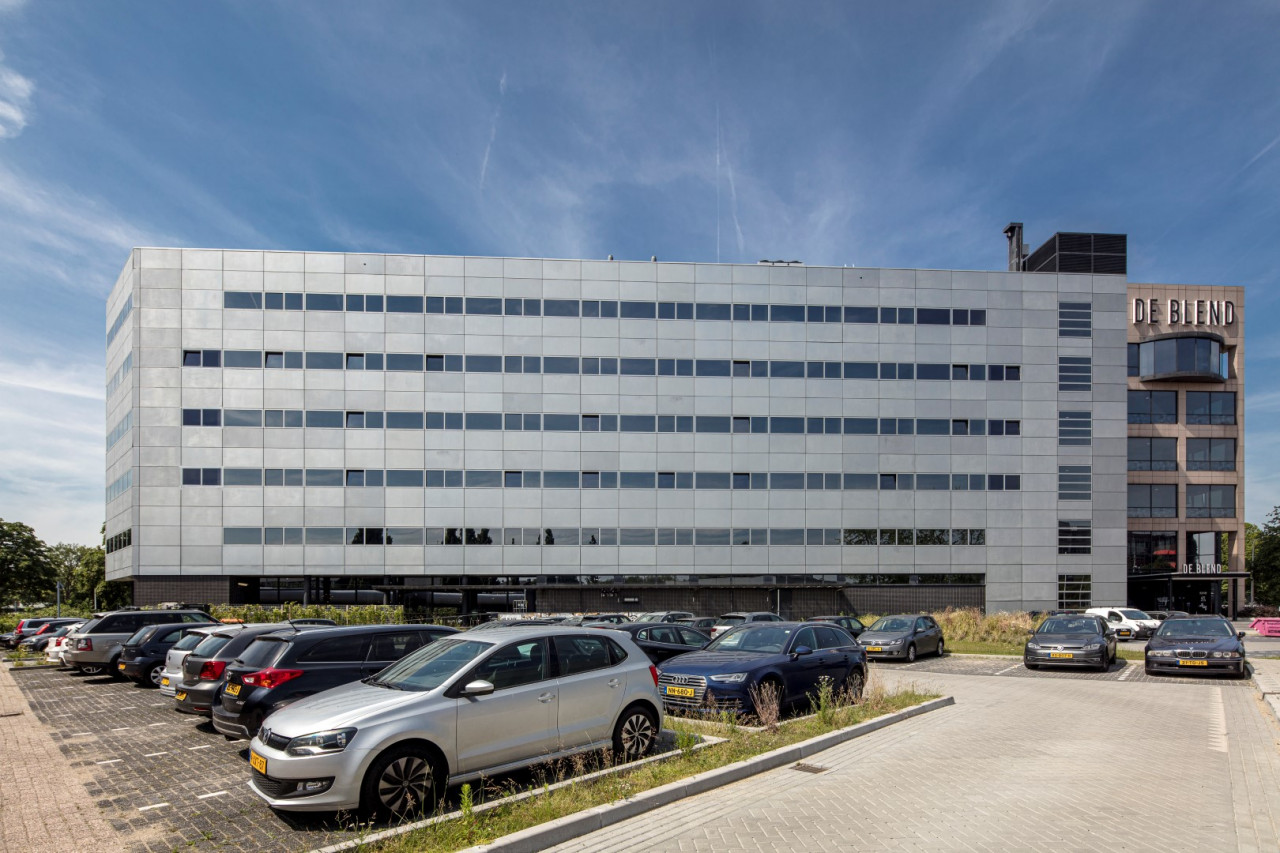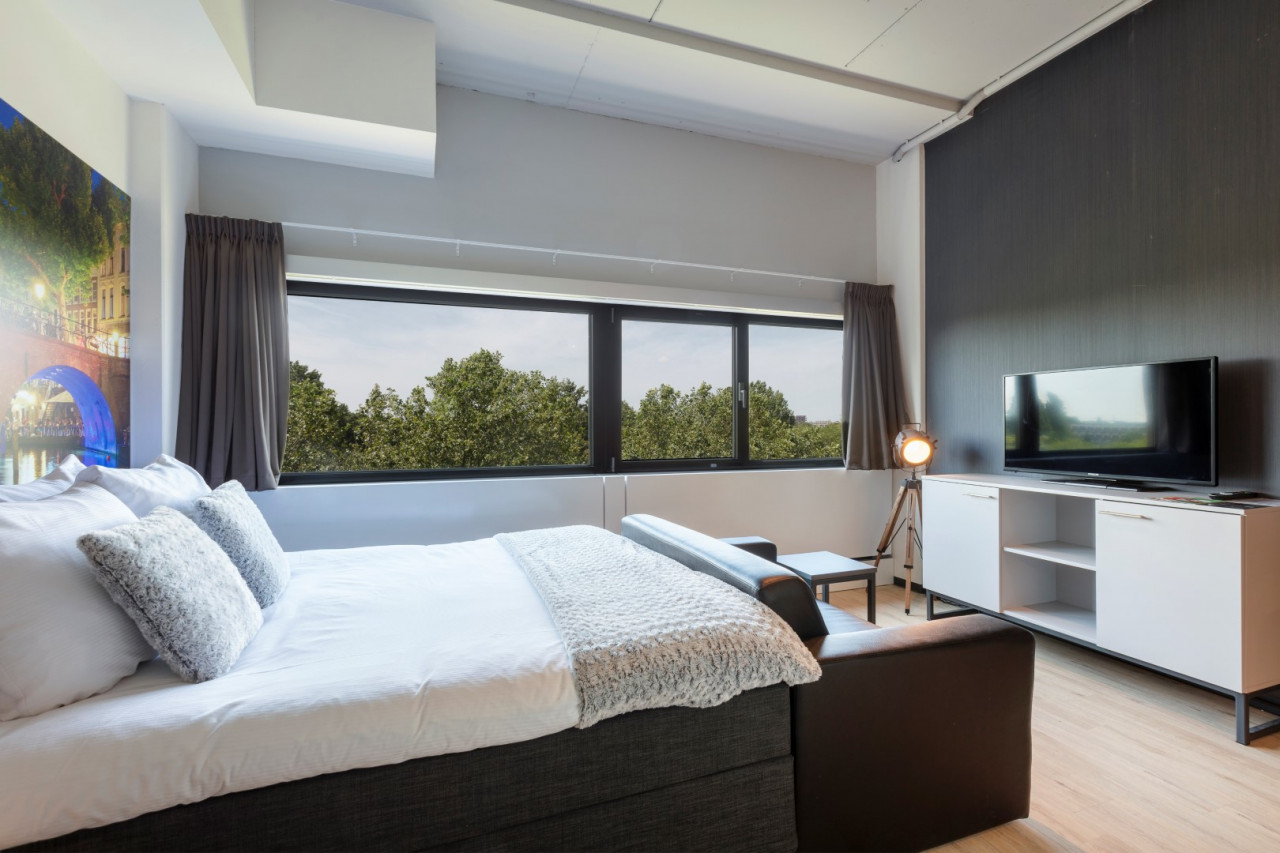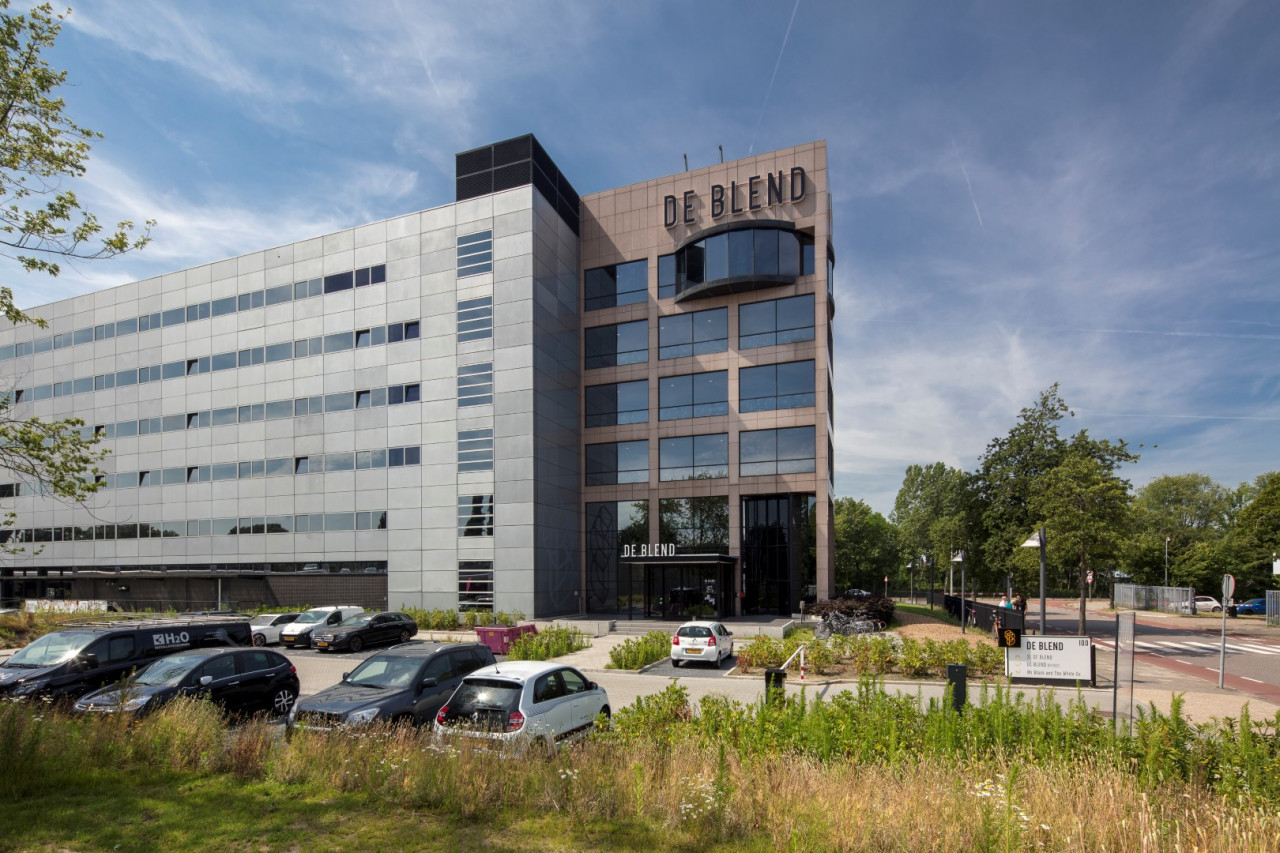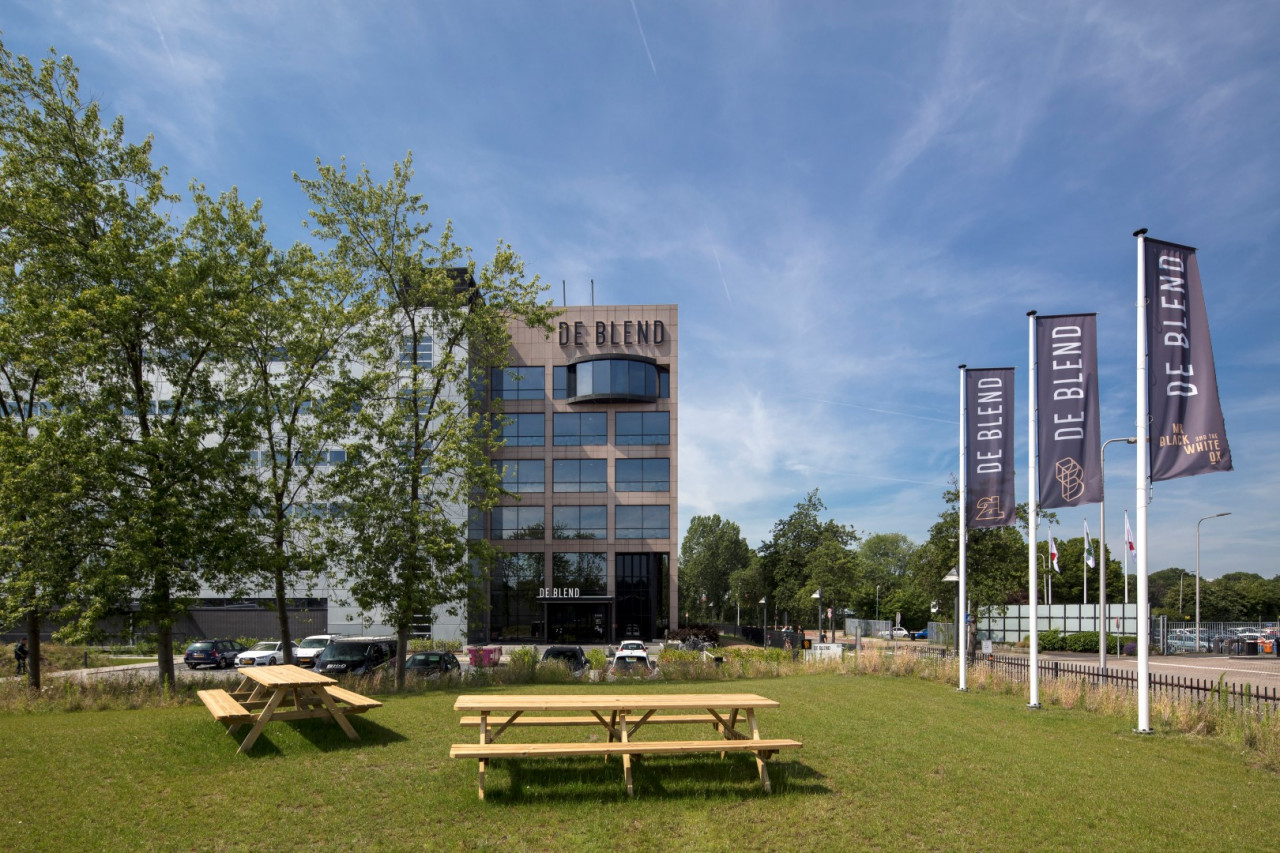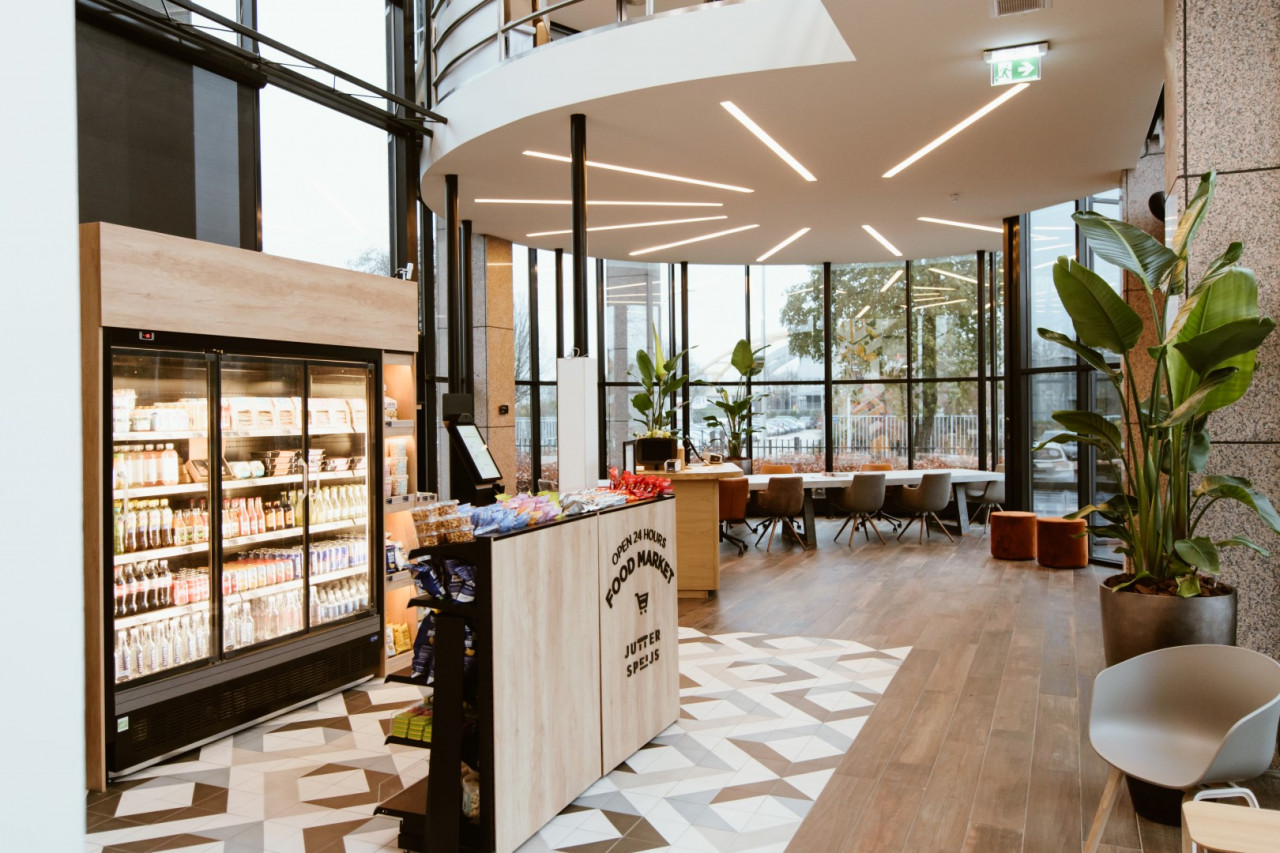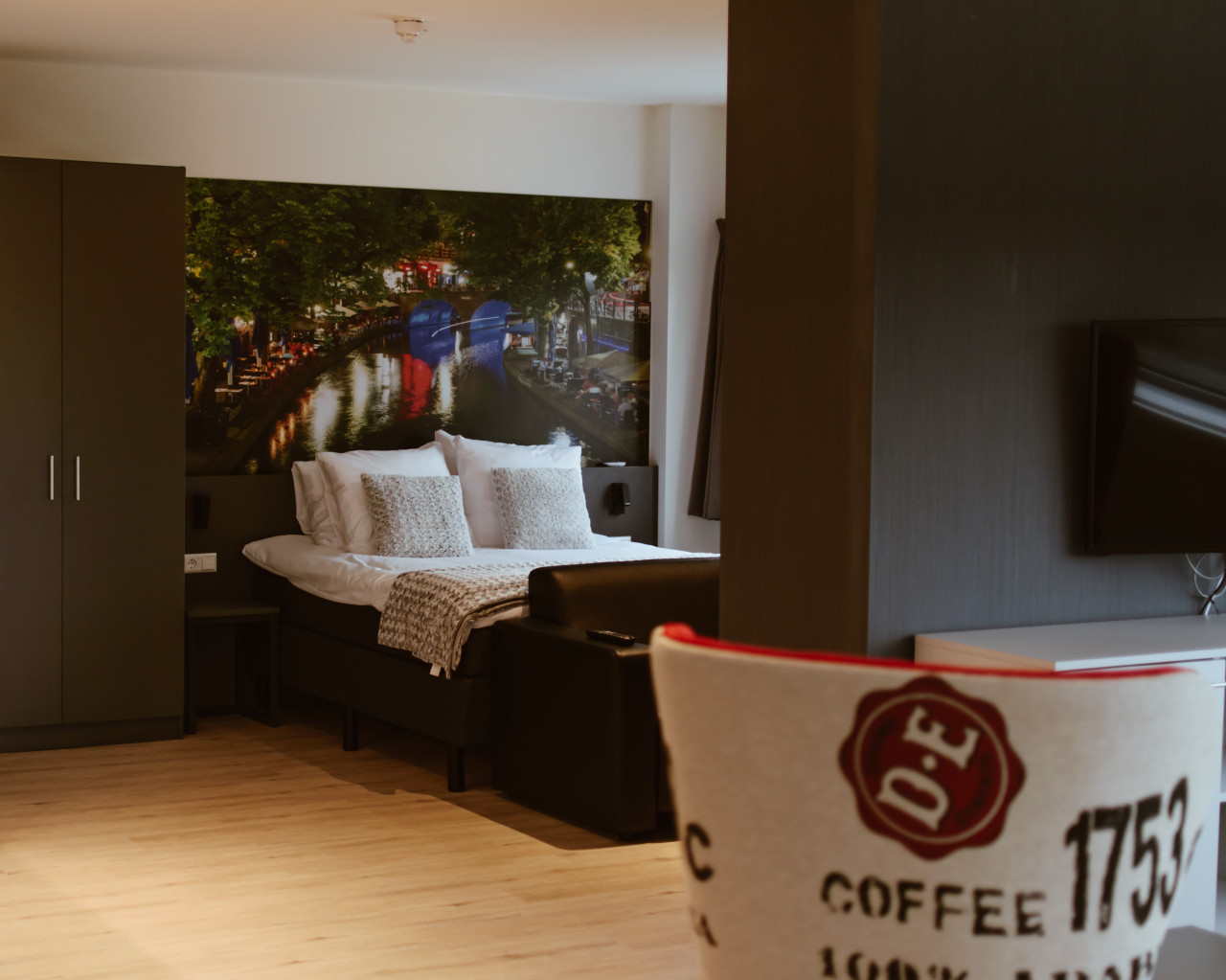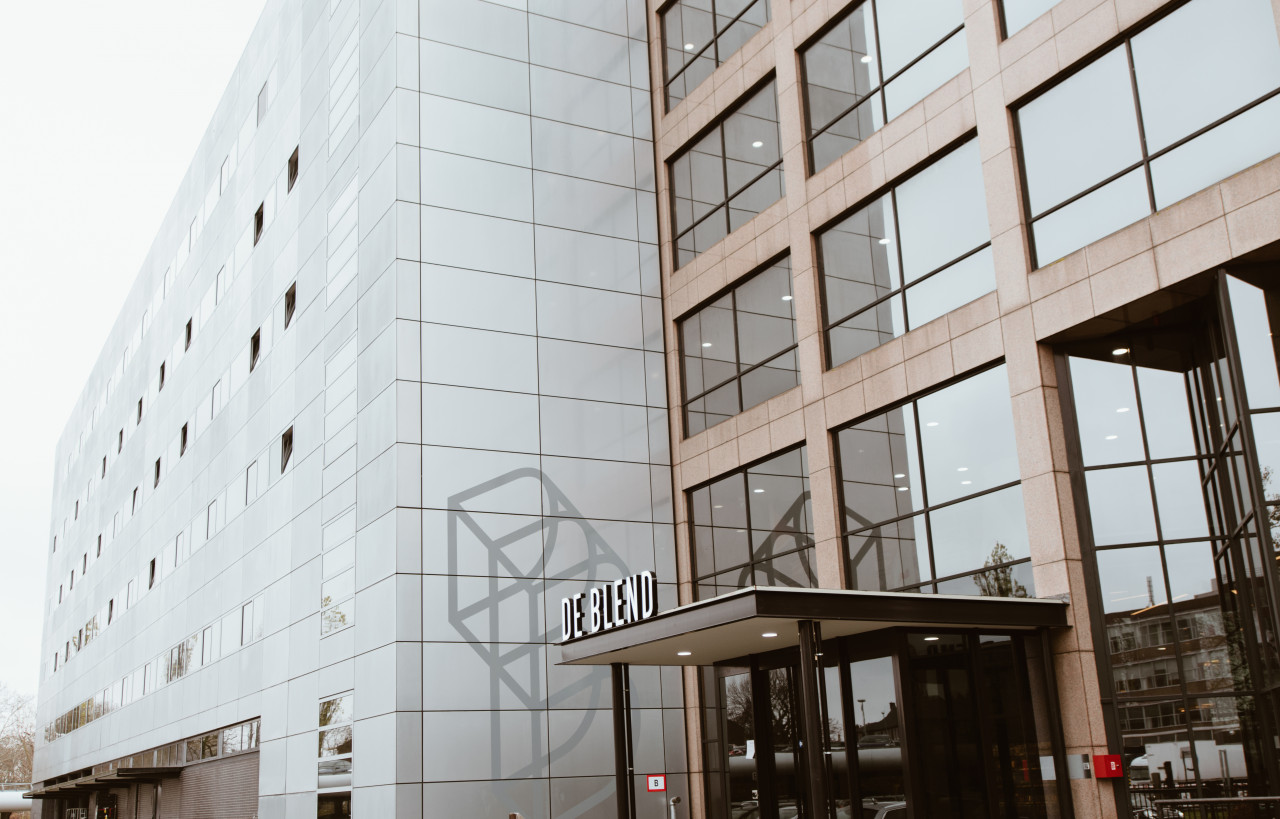 2L De Blend is a brand new apart-hotel in Utrecht for expats and young professionals.
2L De Blend is a brand new aparthotel in Utrecht for expats, young professionals and tourists for a stay of 1 night up to 6 months. The building used to be the headquarters of the coffee brand "Sara Lee / Douwe Egberts" (DE).

The name De Blend is derived from the mixture of delicious coffee smells and the mix of the use of the building. In the building the hotel 2L De Blend is located with 73 modern studios with their own luxury kitchen and bathroom. The whole is completed by a modern restaurant setting on the ground floor. Throughout the day you can enjoy various meals and all kinds of drinks and snacks. Due to the open nature of the layout of the entire building, De Blend is a new business "place to be" in Utrecht.

The new brand 2L is taking care of the operation of the aparthotel. By using the latest ICT applications, 2L is able to provide the guest with optimal living comfort. From self-check-in, pre-check-in to a super fast wifi system with Smart TVs. Through the use of Smart TVs, the customer has many options to make a choice of what one wants to view on the screen. Log in to your own Netflix account or view all possibilities of Youtube. For longer stays, guests can open the room doors with their mobile phone.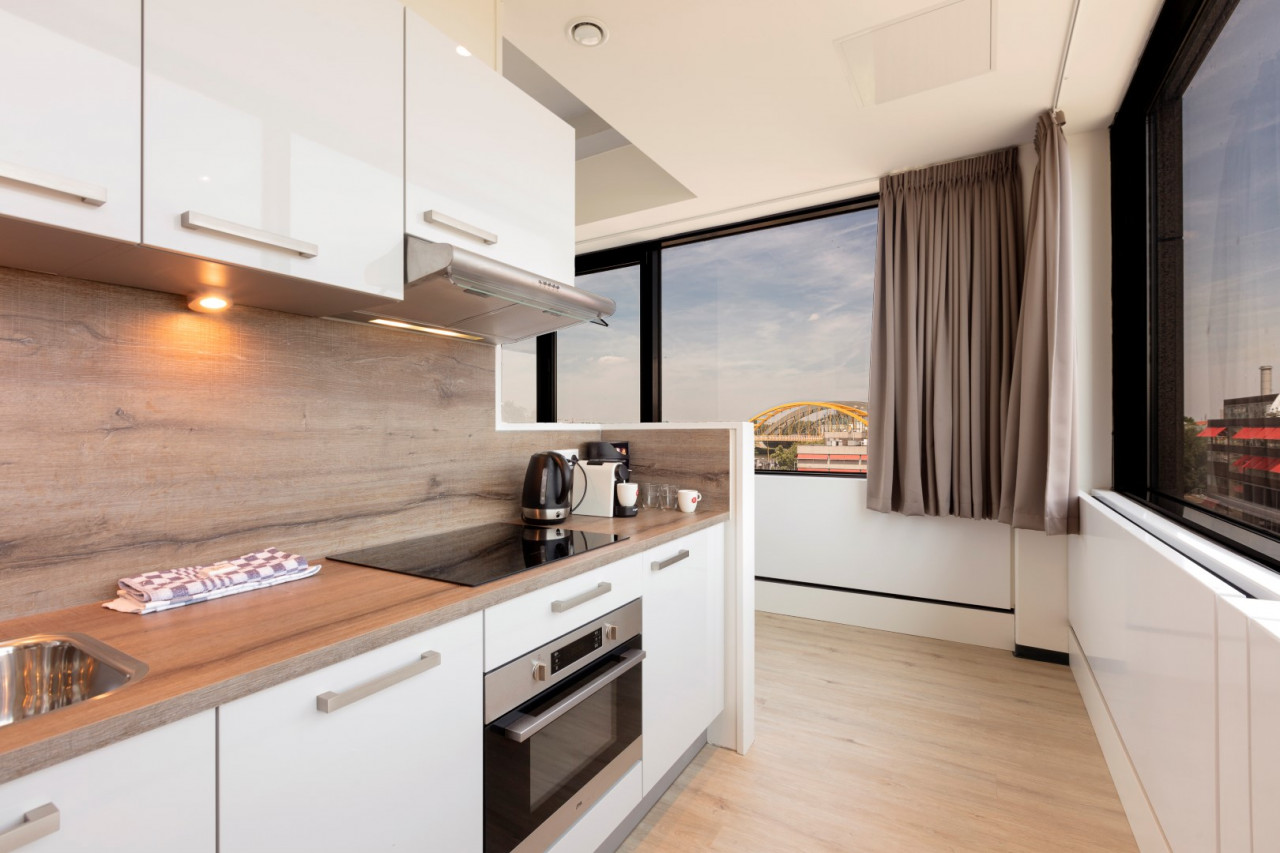 Features & Facilities
In-Room LED Screen TV
Air Conditioning
Safe
Desk
Full Kitchen
Restaurant
Bar
24 Hour Reception
Accommodation
Watch our video
Social Media
Contact Information